X-factor entertainers can show world Steve Hansen is the smartest tactical and motivational coach of them all, writes Gregor Paul.
There are plenty of ideas kicking around as to who this World Cup is made for. England as hosts, Ireland as the rising force of world rugby or maybe South Africa, foxing as they surely have been these last few months.
It feels like it's set up to be a tournament for loose forwards and their influence at the breakdown while Dan Carter could take ownership if his left boot works as it should.
Solid concepts all. But this World Cup is actually set up for All Black coach Steve Hansen. This is his time to show he's the smartest tactical and motivational coach in the business.
This tournament could be where he, once and for all, establishes himself as the most successful All Black coach of the professional, and possibly even the amateur, era.
It's been a remarkable last four years for Hansen, nicknamed 'Shag'. When he declared in April 2011 that he would bid for the head coaching job, he was met with widespread uncertainty. He'd been a good assistant coach since 2004, but few people had much confidence that he could take the next step up.
Keep up with the latest Rugby World Cup news by signing up to the daily NZ Herald Sport newsletter.
That already shaky confidence wobbled further when he appointed Ian Foster as his assistant. This was not the dream team pairing and to compound matters, they were inheriting a playing side who were ageing, had just won a World Cup and were potentially going to be lacking in hunger and had personnel gaps after inevitable offshore departures.
Who really had any conviction four years ago that the All Blacks were going to embark on the most incredible period of an already incredible history? But they did and Hansen has been a huge factor in that.
At the heart of his success has been his selection. He hasn't indulged in ego picks or outrageous vanity projects. He has been careful and considered - working to an exact brief of what he wants. Nor has he been reckless in introducing new players - they are drip-fed in, around a solid core of experience.
Getting that bit right has enabled the All Blacks to be consistent and confident and the Cup will put a whole other level of pressure on again in regard to who should take the field.
England and South Africa, possibly Australia, too, may make high-risk decisions in regard to personnel if they get to the knockout rounds.
The All Blacks won't, though, and that could be critical. Hansen knows his 31 players inside out and knows the combinations that work and which ones he wants. There will be no panic or grand gestures that are more risk than they are likely to be worth.
That lack of surprise will benefit the All Blacks greatly - calm the players down, give them certainty and confidence that the coaching group have been forming clear ideas over the past four years.
Where Hansen also stands apart from his peers is in his clinical tactical assessment of what sort of rugby is going to work at this tournament. He's going to unleash a side with ambitious attacking intent.
That's why Nehe Milner-Skudder and Waisake Naholo have been taken - the All Blacks want to get the ball to their x-factor players and break defences. It's an aggressive and exciting mindset.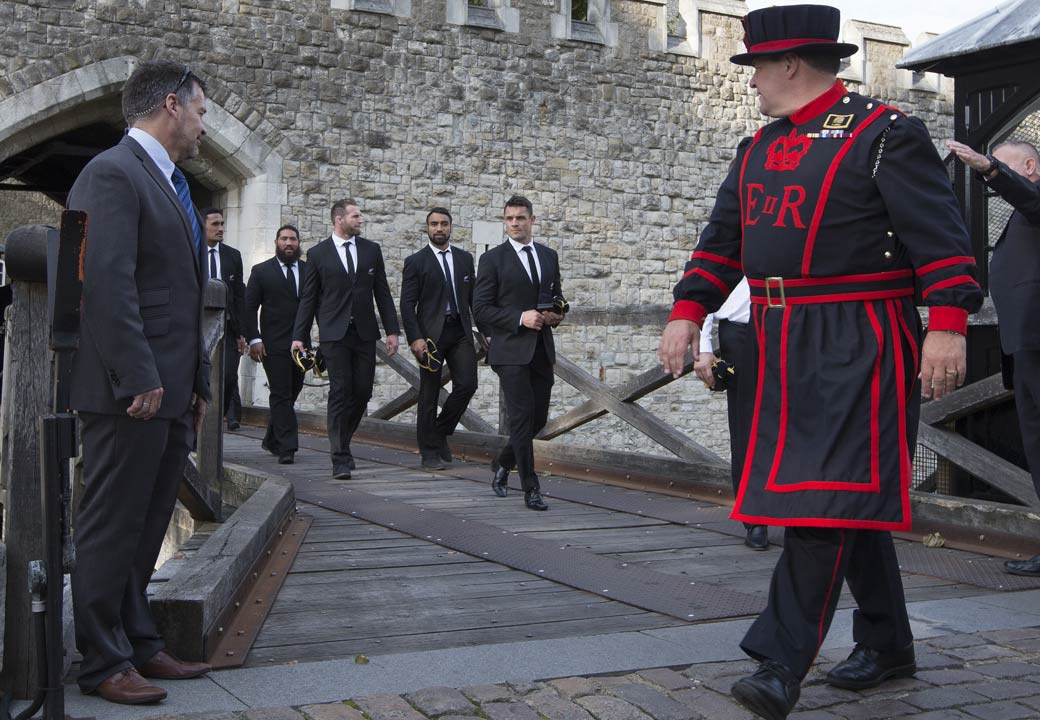 The All Blacks after their team official welcome ceremony at the Tower of London. Photo / Brett Phibbs
Why should the All Blacks be inhibited by the magnitude of the occasion? Why should they be conservative when it is not their natural way? It's a smart play by Hansen, takes the pressure off his players and puts it back on everyone else.
The All Blacks are going to be brave enough to play their natural game and look for space. Perhaps it's more accurate to say they are going to try to win games rather than try to not lose them.
There's a big difference and when the All Blacks forget about everyone else and see themselves as their only impediment to excellence, they are a more dangerous side.
The final piece of the Hansen jigsaw will be the way he embraces the pressure. It's tough being a coach at a World Cup. Everyone expects and everyone is suddenly an expert.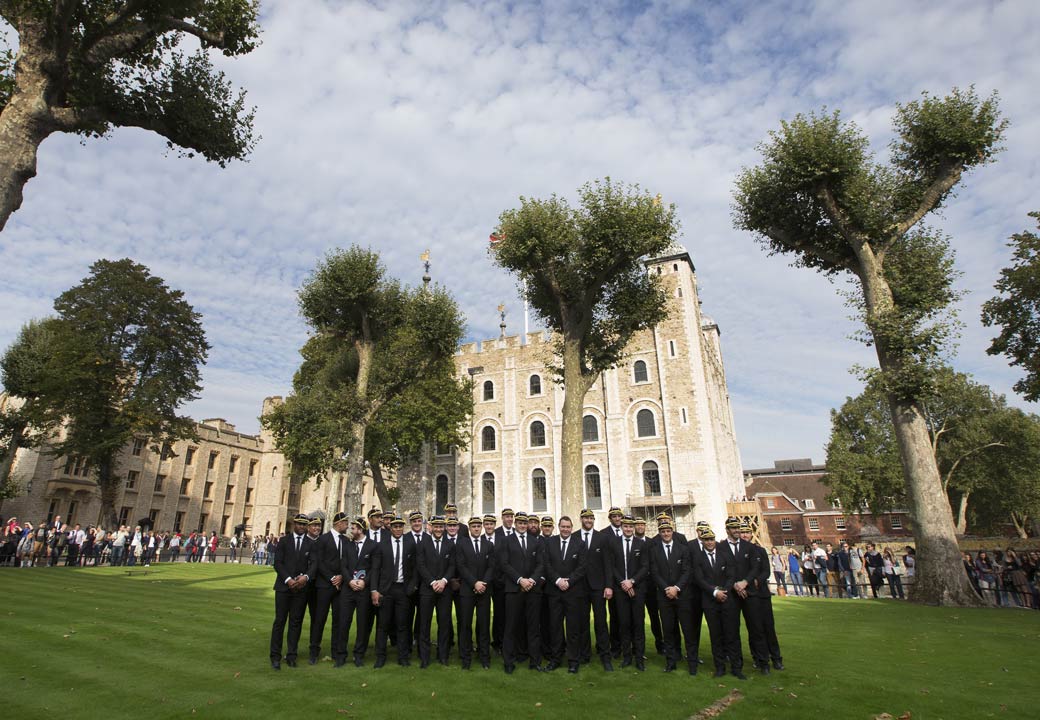 The All Blacks squad after their official welcome. Photo / Brett Phibbs
Hansen will relish the chance to explain his selections because he knows why he'll be making them. He'll love the verbal jousting that will break out - the opportunity to needle a few of his coaching peers and put doubt in their minds.
He knows everyone outside New Zealand will love to see the All Blacks knocked out early, because they are the biggest threat.
This World Cup is set up to be his.