strangest yellow card ' />
Last month we brought you the strangest yellow card ever, and today we bring you the best.
And possibly the worst referee.
In this English Conference match a Southport midfielder produced one of the worst tackles the game of football has ever known. But what happens next is just as incredible.
The offending player sheepishly picks himself up, has a pop at the ref (probably proclaiming his innocence) then is issued with a yellow card AKA 'a warning'.
If that's worthy of a warning, I would love to see what would justify a straight red. Murder?
Pic of the day: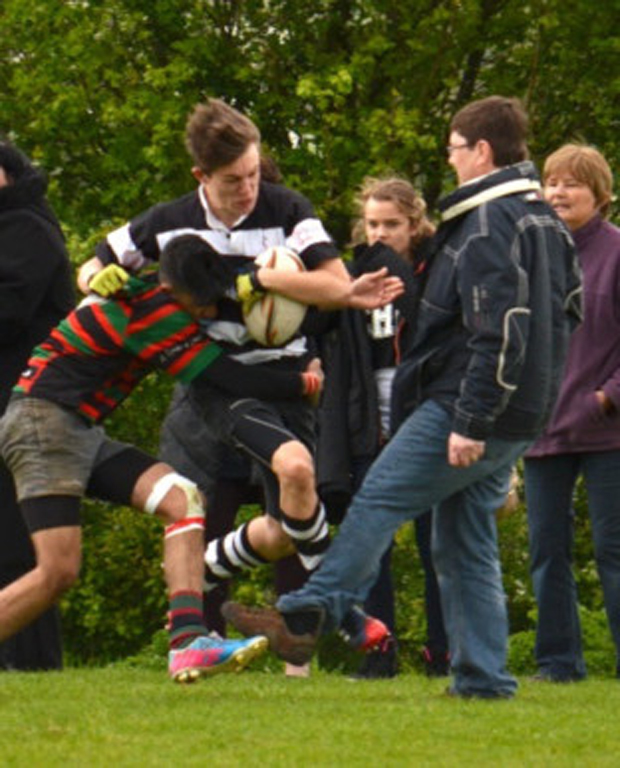 An English rugby fan is in hot water after walking onto the field to trip a schoolboy during an U-16 Shield final.
Parents were left outraged, while schoolboys probably sniggered, after the incident forced the game to ended prematurely with 10 minutes to go, with Royston leading Fullerians 64-5.
It was a sad end to the Herts Shield final, but on the other hand... what a photo.
A treasure trove of synchronized ice skaters freaking the hell out
Sure, a gaggle of teenage girls screaming, crying and celebrating may not sound like a link you want to click on, but we think you will be quietly impressed.
Inspired by this crazy reaction Deadspin have put together a compilation of Ice Skating teams absolutely losing their skates as they watch their results come through.
Tweet of the day:

Chelsea's bus pic.twitter.com/gqiD6QjSjC

SHARE THIS QUOTE:
Throwback Thursday:
Three great NZ v Aussie clips to get you in the mood for tomorrow night's Anzac test.