COMMENT
The decisions and negotiations which preceded Thursday's dramatic announcement that Leon MacDonald will take over from Tana Umaga as the head coach of the Blues took time, tact and courage.
If this is how the new board of directors is going to operate then there is hope for the franchise yet.
Everyone has come out of this transformation with reputations intact or even enhanced – in particular Umaga, who agreed to put his disappointment aside and stay on as defence coach for two years at least.
But it was the new board who have kicked off this process; a victory for common sense at an outfit which has been in need of it for years.
After being appointed in September when New Zealand Rugby bought out the 40 per cent equity of the franchise owned by Murray Bolton, the new board saw the review of the 2018 season (which would have included input from the players and team management) and decided decisive action was needed.
With former assistants Steve Jackson and Al Rogers already out the door, it was the players' comments about Umaga's performance in particular which struck a chord.
The new members of the board are John Hart, a former coach of Auckland and the All Blacks, Richard Dellabarca, a current NZ Rugby board member, and Sam Lotu-Liga, a former government minister and Cabinet member. The all-pervasive influence of NZ Rugby in the affairs of New Zealand's Super Rugby franchises has been criticised but in this case it is justified because the Blues were a basket case needing to be saved from themselves.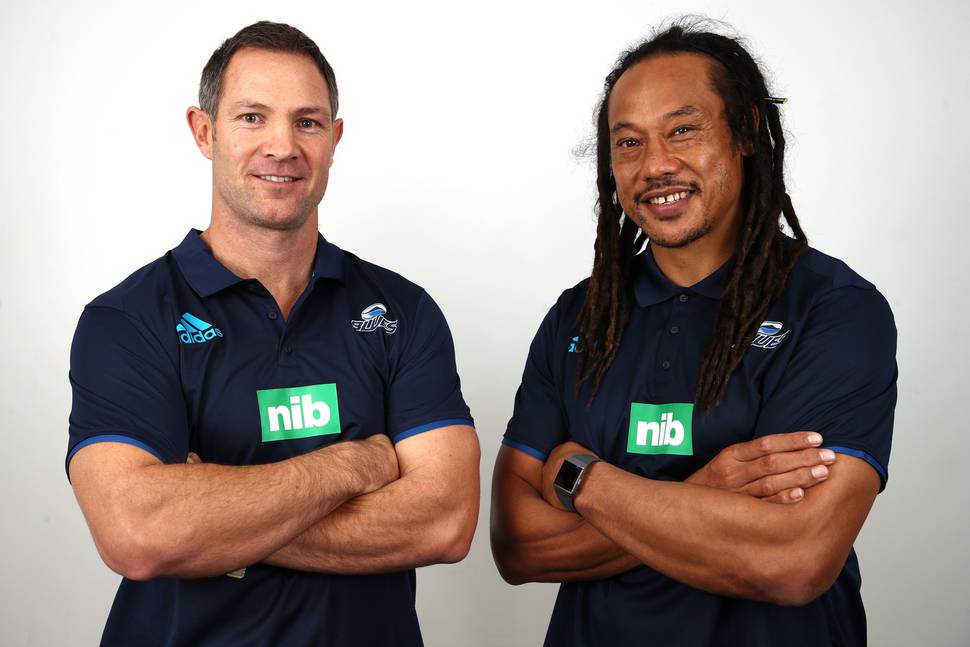 The influence of Hart, in particular, can be detected. As one Blues insider said recently, Hart isn't one to "toe the line". He's always been a straight-shooter and an excellent manager of people and their expectations. It's clear too that the Blues governance is united in a way it never was under Bolton's part-ownership (which included a position on the board).
The former board decided to give Umaga a one-year extension as head coach and appoint MacDonald and Tom Coventry as his assistants on three-year deals but it would have been an awkward arrangement ending almost inevitably in Umaga being sacked.
Umaga, a former All Blacks skipper who has played alongside MacDonald in the black jersey, would have known either his former teammate or Coventry were good chances to replace him if the Blues didn't make the playoffs.
There may have been a temptation to go with the status quo once the new board, which includes incumbents Shaun Nixon, Kate Daly, Brian Wilsher and chairman Tony Carter, took over but it probably would have represented another year of failure. The decisive action compares well with the shambolic and riven governance which presided over previous coach John Kirwan's reign.
Decision made, it was apparently up to chief executive Michael Redman to sell the defence coach role to Umaga, a job he clearly did well, and discretely too. There would have been fears the news would leak before the players were told yesterday morning but it was contained, the process followed exactly as planned.
Now for some long-awaited results and consistency on the field.