A grieving mother had her car's wheel clamped while she was giving police a statement about her dead son.
The woman's wheel was clamped on Peacock Dr in West Auckland - a clamping hot spot where an elderly woman was also clamped despite being legitimately parked at the retail complex.
Louise Allen was accompanying her friend to the nearby police station on Tuesday when they were clamped.
Allen said there was no parking at the Henderson police station so she chose to park in Peacock Drive.
She was meeting her best friend in the lot, who had lost her son in tragic circumstances a week prior.
"I didn't see the sign, all we saw was P120," Allen told the Herald.
She and her friend spent an hour and a half at the station and were planning on getting a coffee at the dairy nearby.
They then spotted the clamps on their cars and saw the man who'd done it lurking close by.
She was told by the clamper that they had to pay $200 per car.
"Someone's died and you're sitting there with an Eftpos machine in your lap," she told the Elite Parking Services staffer.
But he wouldn't budge, even when Allen went and got the detective the pair had been speaking with.
The officer pleaded with the clamper to "have some ethical backbone", Allen said.
The detective also urged her to go to the media with her story.
She paid the $400 as she didn't want her friend to pay.
Allen is outraged and determined to get a full refund - not accepting just the $200 refund for her friend's car.
In response to Allen's claims, Elite Parking Services owner Gordon Ward told Stuff that given the circumstances, the woman would get her $200 refunded.
"I'm a human being first and foremost," he said.
"If she appeals in writing, I will make sure she gets her money back because I will be involved," Ward said.
"She is under immense stress and we don't want to add to that anymore."
Staff were not supposed to use their discretion to remove clamps on the spot for free, otherwise everyone would try and convince them they should be let off the hook, he said.
The Herald has approached Elite for comment.
Inspector Scott Webb, of the Waitemata police, said police had "a great deal of empathy for the two women whose vehicles were clamped".
"The officer the women had been speaking to endeavoured to reason with the clamping company on their behalf, however the company was not negotiable and demanded payment before the vehicles were unclamped.
"As the clamping took place on private property, this is a civil matter and is dealt with by the owners or landlord of the property, not police."
Street parking was an option if the 15 designated parks at the Henderson police station were full, he said.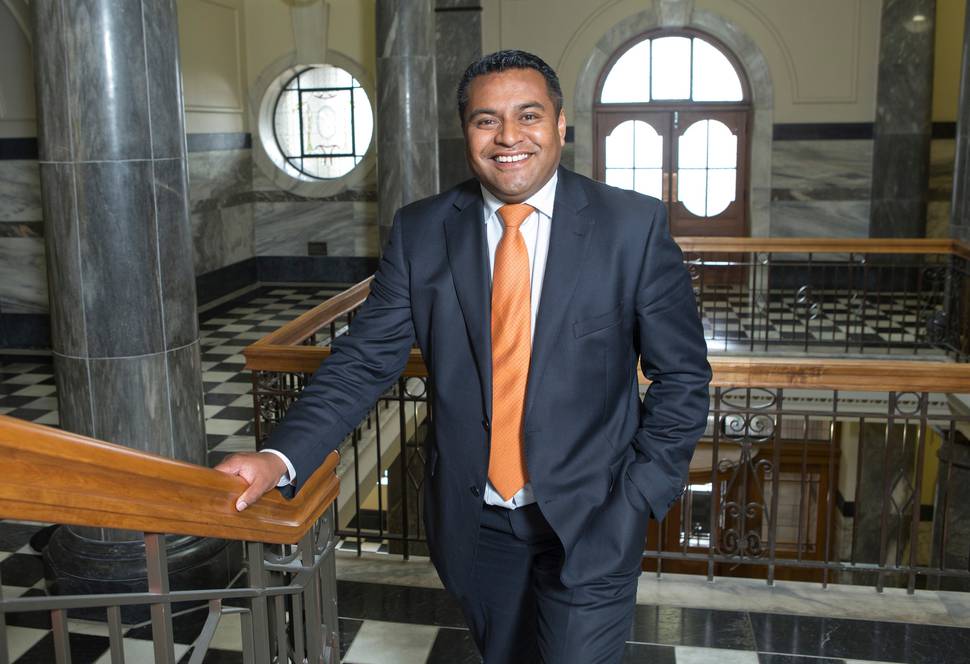 In late May, the Herald spoke to another member of the public who described seeing an elderly woman in tears after being clamped for 20 minutes of parking, despite the Peacock Dr retail complex being a 120-minute zone.
"A man was absolutely losing his s**t. His elderly mum was in tears after she was clamped by some scruffy-looking parking warden."
The incident was one of several Elite has come under fire for recently, with members of the public calling their parking wardens' tactics aggressive.
Consumer Affairs Minister Kris Faafoi is working on legislation to regulate wheel clamping which is currently guided only by a voluntary code.
Options being taken to Cabinet include a total ban on clamping but Faafoi has indicated that course of action is unlikely and has said he prefers some sort of cap on the amount clampers can charge.
Want the news delivered straight to your inbox? Sign up for Herald newsletters here.​