Australian rugby star Israel Folau's damning views on gay people could have dangerous consequences, a Christian LGBTI advocate fears.
Katerina Clark, LGBTI advocate for students at Toi Ohomai in Tauranga, said high-profile stars such as Folau and his Silver Ferns wife Maria should, in her view, be aware of the significance of their words on young fans.
"They're in the limelight and young people look up to them. If a young person is out there feeling unsure of who they are, and how others accept them, those comments can make them hate themselves, to the point where they harm themselves, even kill themselves."
The 25-year-old social work student, who is applying to join the police, attended a religious school in Tauranga and was told gays go to hell, which made her hide her sexuality.
She felt so isolated, with no one to turn to, she attempted suicide as a teenager.
Clark, who founded of Tauranga Pryde and instigated Rainbow Youth groups in the region, said many young people she came across were "extremely affected" by "negative words like this".
"Statements like this discourage gay kids from taking up sport because they fear teammates might not accept them, even hate them."
Defending it as a religious viewpoint was not acceptable, said Clark, who attended Bethlehem College and identifies as a Christian.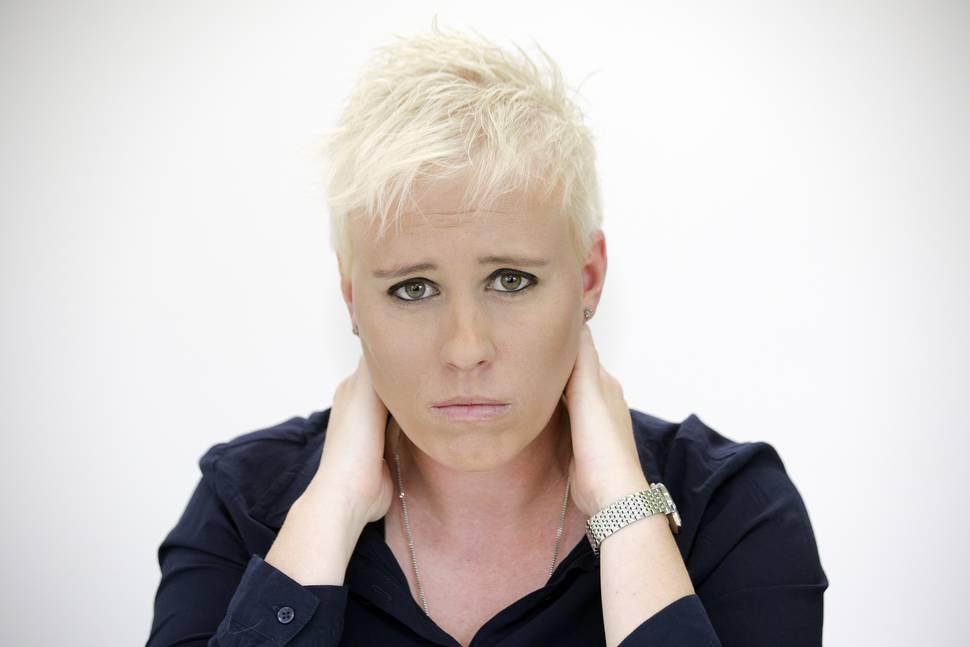 "Hiding behind the Bible and using it to attack people is not okay. To say someone is going to hell for their sexuality is not what Christianity is about for me. Being Christian should be about being kind and accepting of everyone, whatever their sexuality."
Clark believed freedom of speech was a poor defence.
"If your opinion is going to drive someone to kill themselves, maybe you could rethink that opinion, or if you are in a public space of influence, don't say it."
Wallabies fullback Folau this week reiterated the religious beliefs which underpinned his comment earlier this month that gay people would go to hell "unless they repent their sin".
His wife, netballer Maria Folau, said she supported her husband.
A Bay of Plenty Rugby Union spokesperson said the organisation stands by the New Zealand Rugby Union statement: "New Zealand Rugby is committed to diversity and inclusion, and welcomes people from all walks of life."
Heather Booth, chairwoman of Bethlehem College board of trustees, said she could not speak on behalf of the board or college because the board had not discussed the issue, but said Folau's comments could be conflicting for some youth.
"The views of many in the church and some in current secular society are incompatible on this issue."
Father Mark Field, parish priest of St Thomas Aquinas Tauranga Moana, said the Catholic Church would "absolutely not" condemn gay people to hell, nor would it judge gay people.
He said Folau's comment was "unfortunate" and as a priest he supported the comments of All Blacks and Hurricanes star TJ Perenara, which he described as "intelligent, articulate and reasonable".
Perenara said this week he was 100 per cent against Folau's "harmful" comments and professional rugby players were role models, notably for young Māori and Pasifika people.
"You don't need to look far to know that young Māori/PI are over-represented in youth suicide statistics and, as I understand it, even more so when you look to those who are part of the Rainbow community. Comments that cause further harm cannot be tolerated."
Joel Milgate, lead pastor of Christian church Curate, one of the fastest-growing churches in New Zealand, said the role of a church was not to pass judgment on people and that Curate had many gay people who "call us home".
Asked his opinion on Folau saying gay people are sinners, Milgate responded: "All people are sinners", and he believed Folau's views were better explained this week than the original tweet,
"No one's beliefs can be summarised in 140 characters."
Milgate said he would be further discussing the issues on Sunday at a Curate meeting in the Mount at 6pm.
Former Bay resident, squash player and Human Rights Commissioner Susan Devoy was not available for comment but a spokesperson said Folau's comments were "outside the jurisdiction of the Human Rights Commission".

WHERE TO GET HELP
If you or someone else is in danger or endangering others, call police immediately on 111.
If you need to talk to someone else:
Lifeline: 0800 543 354 (available 24/7); Suicide Crisis Helpline: 0508 828 865 (0508 TAUTOKO) (available 24/7); Youthline: 0800 376 633. Need to talk? Free call or text 1737 (available 24/7) Kidsline: 0800 543 754 (available 24/7); Whatsup: 0800 942 8787 (1pm to 11pm) Depression helpline: 0800 111 757 (available 24/7); Rainbow Youth: (09) 376 4155; Samaritans 0800 726 666; Rural Support Trust: 0800 787 254