Prime Minister Jacinda Ardern will arrive in Europe on Monday into a maelstrom of international issues set to test her foreign policy chops - from Syria to trade wars.
Ardern will visit France and Germany to push ahead free trade talks with the European Union prior to heading to London for the Commonwealth Heads of Government Meeting.
The week long visit will see her meet with the powerhouses of Europe - Germany's Chancellor Angela Merkel and fellow Gen X'er French President Emmanuel Macron.
She will also catch up with Canada's Prime Minister Justin Trudeau, who will front alongside Ardern at a Town Hall meeting in London for young students, hosted by London Mayor Sadiq Khan.
In London she will have a bilateral meeting with British Prime Minister Theresa May and her first meeting with the Queen in a week that will see her and partner Clarke Gayford dining at Buckingham Palace with other Commonwealth leaders.
However her bigger worries will be dealing with the major international issues bubbling over the week on the sidelines of the formal CHOGM meetings.
That includes the possibility of military strikes on Syria by the US, France and the United Kingdom over the use of chemical weapons on civilians, the escalating 'trade wars' between the United States and China.
She may also face further requests for support from British PM Theresa May over the use of a nerve agent on former Russia spy Sergei Skripal and daughter Yulia.
Ardern will meet with Macron on Monday night at a time he is weighing up missile strikes on Syria with the UK and USA for the use of chemical weapons in Syria.
Asked if New Zealand would publicly back any such military strikes if asked for support, Ardern said she would face that when and if it happened.
Russia's use of the veto power in the Security Council on the issue has meant there is no UN mandate for any action and Ardern said the use of that veto was regrettable.
"That is no question the result of an inability to get an agreement through the UN through the use of veto powers. So it's understandable the countries then seek to find an alternate response. Our primary disappointment is that veto power was used."
She did not believe anybody would ask New Zealand to be directly involved or for anything more than a statement of its stance on any action that might be taken.
Ardern's meeting with May in London will also be on the same day as an urgent meeting of OPCW members to consider the attempted murder of ex Russian spy Sergei Skripal and his daughter Yulia.
The OPCW this week backed Britain's findings that the nerve agent was a high quality military-grade agent after testing by four of its laboratories.
Ardern was criticised for the slow response to May's request for international support over the Skripal case after mixed messages from Foreign Minister Winston Peters, who has advocated a Russian free trade agreement.
Ardern has since condemned the attack and pointed the finger at Russia as well as putting any progress on the Russia free trade agreement on hold. She did not believe it would be an issue in trade talks with either the EU or the US.
TEA WITH THE QUEEN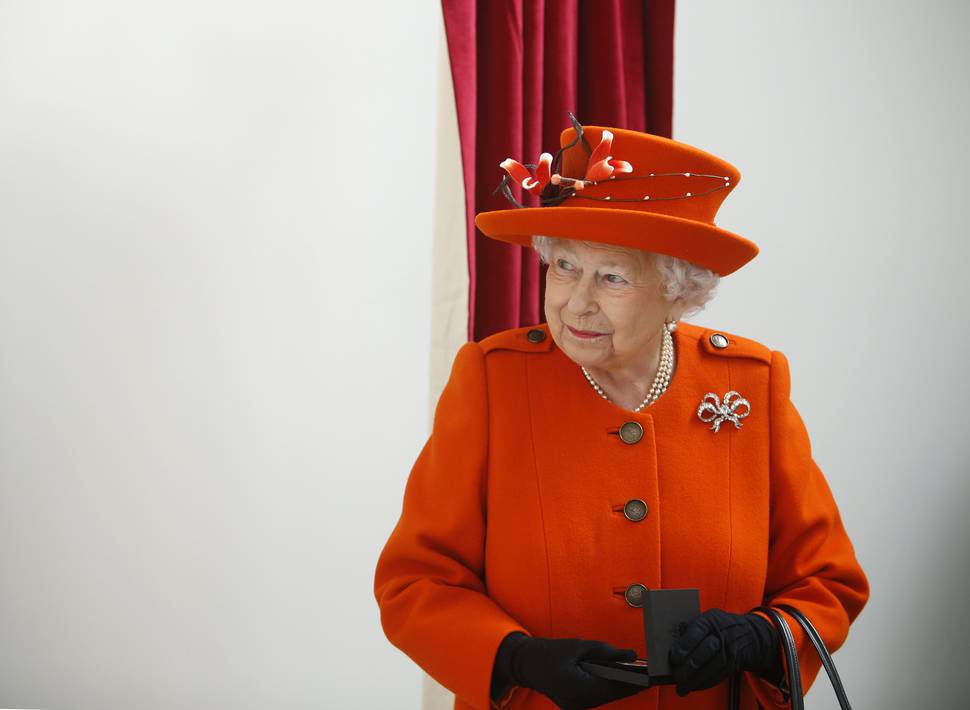 Ardern admitted her table manners might not be up to scratch when she and Gayford are among more than 50 of the 54 Commonwealth leaders for a state dinner at Buckingham Palace.
"I just was not brought up with the level of etiquette I'm sure needs to be applied when you're at Buckingham Palace. I am polite and I have very good manners but there are rules I'm sure I just don't know."
She had been given instruction on how to address the Queen, but not on table etiquette such as what forks to use. She intended to wing it. "Always start on the outside."
She said Gayford was in the same boat. "He's from Gisborne and I'm from Morrinsville."
She was less worried about her one on one meeting with the Queen. "I don't think we'll be dining. I think we'll have a cup of tea and I'm pretty sure I know the rules of picking up a cup successfully."
The Queen could discuss raising a child in the public eye with Ardern and Ardern said she had something to be grateful to the monarchy for.
"I read a book where they talked about how women were criticised for using pain relief in birth until the path was paved by the monarchs."
However, she was hoping the pain of childbirth would not come up in their exchange.
Instead she would update the Queen on progress in New Zealand after the earthquakes."
Ardern was not a monarchist like her predecessor Sir John Key and has said she believed New Zealand will become a republic in her lifetime. However, she did not expect that to be raised.
She will also meet with Prince Charles and Camilla at Clarence House.
FLYING WITH BABY
Ardern will be about seven months pregnant on her Europe trip and said she had to get medical clearance before she could fly on the trip.
She did not have to travel with a medical expert and would deal with the long flights by "moving around a lot and wearing those awesome compression stockings."
"I'm told the reason for these flight things isn't because it has any effect on you or triggers anything, it's just whether or not in the country you're going to there are reciprocal medical arrangements to pick you up on the other end."
Some countries also prevent women at a late stage of pregnancy from travelling there in case the baby is born there, raising citizenship issues.
While Air NZ suggests pregnant women travel early in their pregnancy to avoid such issues, Ardern has little choice.
Her pregnancy will also mean a lot of trips to her obstetrician to get sign-off to fly domestically. She said she intended to fly right into her 40th week - and Air NZ's rules require medical signoff before every flight from the 36 week mark.
She had not sought an exemption from the rule. "So I'll be making a lot of trips to the obstetrician."
Air NZ's rules also specific those flying international should be wary of going into labour on a stop-over: "it does happen."