Former Miss Universe Indonesia Nadine Chandrawinata indulged in seafood and sandboarding in Northland as part of a tourism promotion to get more Indonesians to New Zealand.
Special travel packages allowing Indonesians to follow in the footsteps of Tourism New Zealand's Indonesian tourism advocate, Ms Chandrawinata, were launched at a media event in Jakarta last week.
Ms Chandrawinata , who is now a television celebrity in her home country, took part in an eight-day adventure around the North Island in December.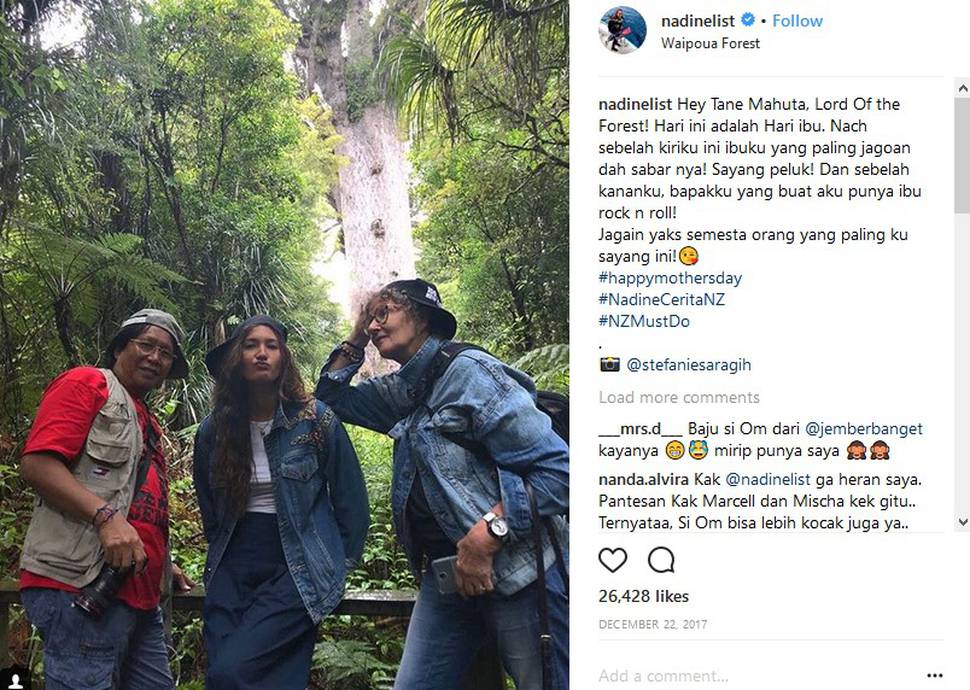 Her journey started in Auckland. In Northland she indulged in fresh seafood at Schnappa Rock in Tutukaka and went sandboarding at the Te Paki sand dunes on the way to Cape Reinga.
In the year ending December 2017, 23,872 Indonesians visited New Zealand, an increase of 21.6 per cent on the previous year. Holiday arrivals into New Zealand for the same period increased by 28 per cent.
It's not known how many of the 23,872 Indonesians visited Northland.
Ms Chandrawinata's trip ended in Wellington.
Tourism New Zealand's Steven Dixon is confident travel packages for Indonesians would be popular after strong results from phase one of the campaign with her illustrating her value as an advocate for New Zealand.
"It has been proven to clearly communicate that New Zealand is a comfortable destination to visit and offers a wide range of activities— a great result given these are the main knowledge gaps identified among Indonesians in our latest research."
TNZ is also running a campaign to attract more Australian visitors to Northland, particularly in the off-peak season.