Burglars drove a car through a Raglan shop window before making off with stacks of sportswear and shoes.
Waikato police Senior Sergeant Phil Ruddell said ram raiders hit the Bow St clothing store at 3.45am today.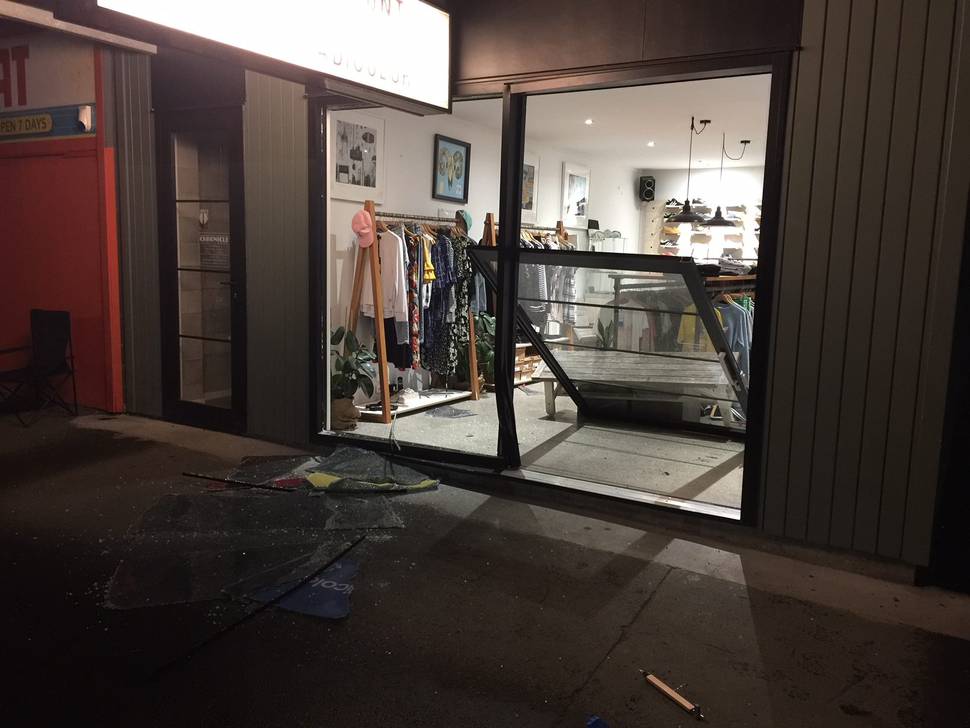 Between $3000 and $4000 worth of Champion and Adidas clothing, including hoodies and shoes, were stolen, he said.
The offenders used a white Honda or Nissan to smash through the windows.
Two men wearing grey hoodies entered the store, while one stayed in the vehicle.
"Champion brand street wear and Adidas clothes and shoes were the brands taken, so please be on the look-out for these. If you live in the Waikato area and are offered these brands cheaply, please consider where they may have come from," Ruddell said
A forensic team would also head to the shop this morning.
Anyone with information is urged to phone Constable Hawkins at Hamilton police on (07) 858 6200.