A Lord of the Rings producer who has helped bring more than $500 million worth of films to New Zealand says he believes the Government realises the stakes as it moves to override the so-called Hobbit law.
Barrie Osborne has been an ambassador for the New Zealand film industry, using his contacts to bring major productions here, including Pete's Dragon, Ghost in the Shell and the Chinese-funded blockbuster Meg.
With Sir Peter Jackson and Fran Walshe he was part of the Oscar-winning team behind The Lord of the Rings trilogy.
Last week he and a delegation including the Screen Industry Guild met with Workplace Relations Minister Iain Lees-Galloway.
Today he and others from the industry will be at Kumeu Film Studio in West Auckland for a meeting and media photo opportunity, as Lees-Galloway attempts to present a collaborative front on an issue that saw street protests in 2010.
The 27ha studio facility was initially developed for the filming of the Warner Brothers' shark sci-fi movie Meg, which stars Jason Statham and Li Bingbing and had a crew of about 500.
Osborne, the film's executive producer, told the Herald that Labour's vow to repeal the legislation was "concerning when you read just the bold print".
"It is a tricky situation. But at least they are being co-operative. We got in to see the minister in his first week in office. So that is encouraging that they are aware of the issues and what is at stake in the industry, and the infusion of dollars some of these big international pictures bring into New Zealand.
"It's not like you have a big industrial company coming in taking advantage of the workers. I find in fact the wages here in the film industry are higher than they are in Australia which has a very unionised position."
Lees-Galloway - who told the Herald a repeal of the Hobbit law may not be needed - said he had not spoken with Sir Peter Jackson directly, but he had met with Weta Workshop, "and they are very comfortable with the approach we are taking".
He said the Hobbit law had, in practical terms, prevented film and television workers from collectively bargaining. The law meant that workers were contractors by default, meaning they could not legally collectively bargain.
Previously, workers could potentially disrupt a production by testing their worker status and, if confirmed as an employee, start collectively bargaining. It was this uncertainty that was highlighted as potentially keeping film producers from making productions in New Zealand.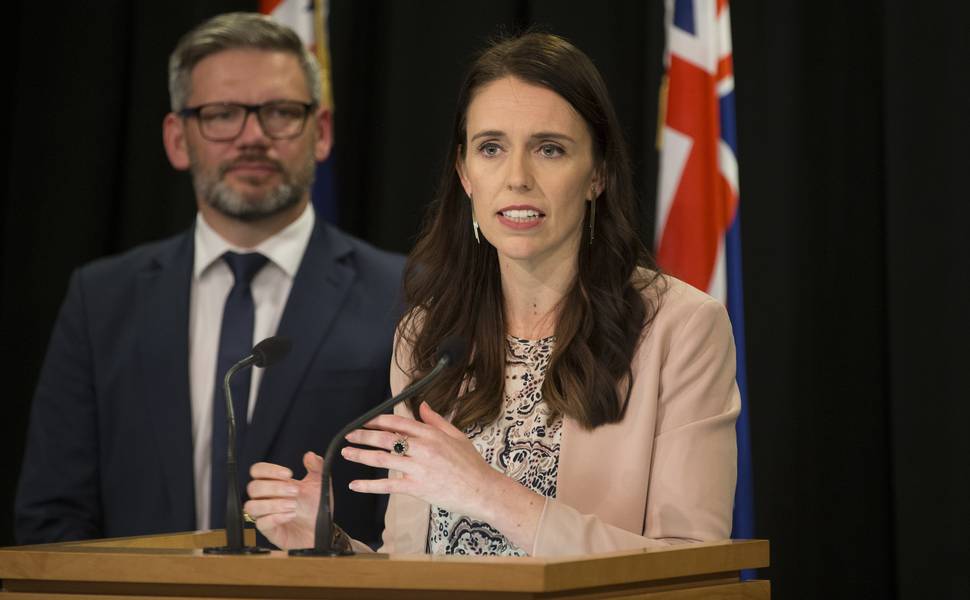 Osborne said he wasn't opposed to collective bargaining at a fixed period of time, such as every couple years.
"It is not collective bargaining if a union can negotiate a one-off contract with a producer. That I would call hijacking."
Lees-Galloway said all parties he had spoken with in the past two weeks had shown interest in using Labour's planned work on fair pay agreements, which would set industry standards, rather than a straight repeal of the Hobbit law.
"What we are absolutely not going to do is repeal what currently exists and leave a vacuum ... [the new framework] will recognise that contracting is the normal way of doing things in the film industry, and most importantly provide certainty to producers and people who plan to invest on making films in New Zealand."
Lees-Galloway said there were already various industry standards or negotiated guidelines for hiring film crew, but they are not enforceable under the current law.
"What I am interested in exploring is, would we be able to establish a framework where we could potentially have some enforceable standards? And that I think would make good on our promise to deliver the right to bargain collectively, because people would be able to work together on negotiating what those standards look like."
Melissa Ansell-Bridges of the Equity NZ actors union said she was confident a balance could be struck to please all parties - and last the distance.
"The only way to create an enduring solution is to have one that everyone is on board with, and has been involved in creating."
The Hobbit law came after negotiations between the National-led Government and Warner Bros executives in 2010, and National has previously criticised Labour's vow to repeal it, saying that would deter major film companies from coming to New Zealand.