A group of kayakers in Raglan Harbour managed to get up close and personal with a pod of orca.
Ten kayakers and paddle boarders set out from Raglan Kayak and Paddle board's Bow St jetty and within five minutes of paddling had saddled up alongside the creatures, owner Stephen Reid said.
"We were straight across from the harbour. It was only a 5- or 10-minute paddle from where we set out from."
At least five orca were seen by the group on Thursday, half of which were tourists and the rest were locals.
"It was a couple of tourists that alarmed me and said we need a kayak, we can see the orca, and the others were already out there so it was really a case of good timing, we hit the right spot at the right time, really," Reid said.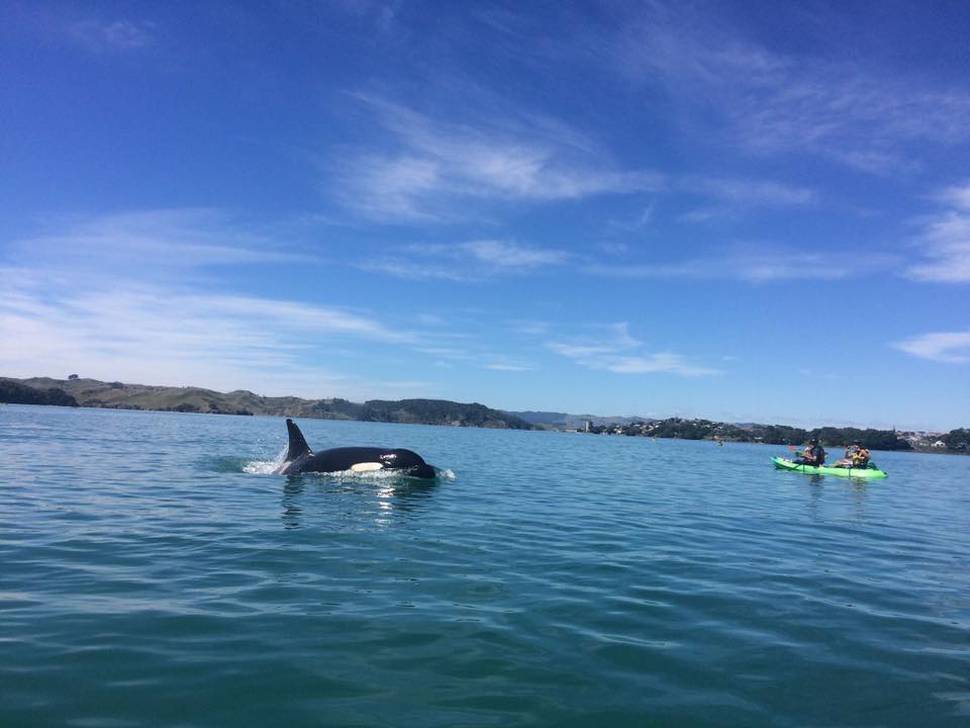 The orca had been regular visitors into the harbour this year, feeding on the steady supply of stingray, Reid said.
"We've had a few experiences paddling with them, so I've kind of got to know their patterns a bit and they head up the harbour and they're usually in for 30, 40 [minutes] to an hour and then they'll come back out with the tide so after about half an hour of them being in, I'm shutting up and going out for a paddle, knowing that they were going to come back down the coast."
Reid said there was one "really big one that had a really wonky dorsal fin", while the others were also a good size.
"They're just beautiful. It's such an amazing feeling when you're there it's a mixture of nerves and excitement and adrenalin. It's out of this world."
Reid said he'd seen them about four times this year.
"We've been running this business for 14 years and we used to think around November and February we'd get them around those months, but this year I feel like they've been in more often to be honest, that's my feeling on it.
"It would be great if it was a regular thing."