Last year 60,000 animals, including severely abused dogs and kittens with extra toes, made their way through the doors of the SPCA's 46 centres across the country.
This week the Herald takes a look at Kiwis who are dedicated to helping our animals. Today, we start with the SPCA and some highlights from 2016.
Head of vet services at SPCA Auckland Dr Shalsee Vigeant said there were heartbreaking stories - but also amazing tales of saving lives.
"We get to see animals come in here every day that we know would've died if they didn't come to us."
The SPCA is a charity that provides a safe haven for abandoned and stray animals and medical care for the sick or injured, until they are ready to find loving forever homes.
The organisation runs almost entirely on the generosity of New Zealanders, including donations and volunteers to carry out its work, because it receives minimal government funding.
The SPCA has also set up education programmes aimed at teaching the public compassionate and responsible behaviour to improve the lives of animals.
• SPCA responded to more than 15,200 animal welfare complaints nationwide in 2015.
• It costs about $9 million to run the national inspectorate.
• There are 75 inspectors and more than 4000 volunteers across the country.
• During kitten season, SPCA Auckland receives up to 50 cats a day.
• The SPCA has helped more than 18 species of animals including reptiles, goats, pigs, cattle, sheep and llamas.
Blind pup finds forever home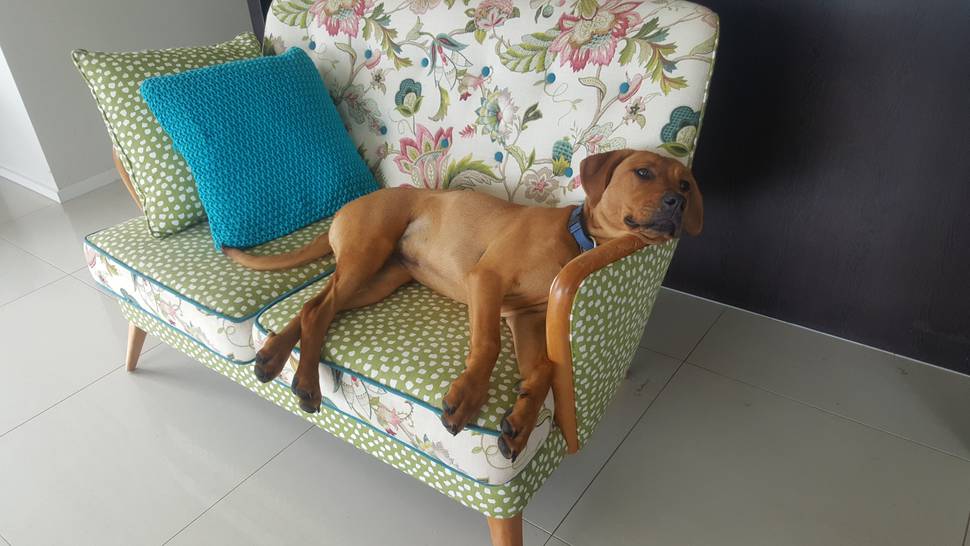 Blind pup Maggie was just three weeks old when her litter were put up for sale on Facebook early last year.
An SPCA Auckland inspector rescued the puppies, who were far too young to be without their mum, and took them to the shelter where they were syringe fed.
The huntaway cross, now 1 year old, was adopted after two months at SPCA and is living on a lifestyle block in Dairy Flat, Auckland, with five other dogs.
"She is incredible and very lovable, you would never be able to tell she is blind. We only ever remember when we move something in the house because she can sense something is different," said owner Emma Martins.
A few weeks after arriving at the SPCA, Maggie took a tumble into her water bowl. Subsequent tests revealed she was completely blind.
Amazed by her confidence, vets double and triple checked to make sure she really was blind. SPCA staff spent hours researching how to care for a blind dog but Maggie proved she was an adventurer who didn't need mollycoddling.
Martins stumbled across Maggie on SPCA Auckland's Facebook page last July.

"We wanted to adopt a special dog that may not get a home or the love it needs," Martins said.
"She has a lot of character and is very clever. She also loves her sleep."
Maggie relies heavily on her other senses and is scared of noisy things including her new dad's ride-on lawnmower.
"But otherwise she is very brave for a blind dog and very lovable."
Martins and her fiance have five other dogs including Elsie, a three-legged dog who they adopted from the SPCA last March.
The couple are set to get married this year and have asked everyone to make a donation to the SPCA in lieu of gifts.
"The SPCA do an amazing job. I could not do what they do," said Martins.

SPCA rescues 39 dogs from negligent owner
SPCA Auckland performed one of its biggest rescue missions ever last year.
In February animal welfare inspectors seized 39 dogs from Ann Power, one of New Zealand's most prolific animal neglectors, after a series of inquiries spanning 13 years.
"Every one of the dogs had behavioural issues - no training, no socialisation, no human interaction," said Dr Shalsee Vigeant, head of vet services at SPCA Auckland.
"Several of them had bad diseases, many of their teeth were totally worn down, they all had dental disease and a lot had cancer. One dog had a wound that had stitches put in it that had never been taken out."
Vigeant said many of the dogs would have died had they not been seized by SPCA.
"[Power] has had many animals die in her care, it's not like this is new to her.
"It's heartbreaking, you get angry."
Because of their behavioural problems and huge health issues, six of the dogs did not survive.
The SPCA has received 70 complaints about Power since 2003.
The latest case began after an SPCA inspector visited an 4.4ha property used by Power in Riverhead in 2013 after a complaint. The inspector found a 32-year-old horse, Pip, dead.
A post-mortem examination determined Pip had suffered a slow, painful death from starvation.
In June 2015 Power was ordered by the Auckland District Court to forfeit a large number of animals to the SPCA, but she appealed the decision and was allowed to keep her animals until February.
The court allowed Power to keep up to four horses, 11 cattle, 18 sheep, four llamas, four dogs, 40 birds and four cats on compassionate grounds.
"While Ms Power clearly loves her animals, we believe she is unaware of how to appropriately provide the necessary care, love and attention for the large number of animals in her care," said SPCA Auckland chief executive Andrea Midgen.
"It's truly heartbreaking to see animals continue to suffer as a result of her neglect and mistreatment. We have concerns for the welfare of animals that will remain at the property."
Power has been banned from owning any other animals for eight years and was ordered to pay reparation of $4700 to SPCA Auckland.
Thumbs up dude
A most unusual litter of female ginger kittens with extra "toes" came through the doors of Canterbury SPCA last year.
The five "mutated" kittens were polydactyl, a rare genetic condition which meant the cats had extra toes on some or all of their paws.
SPCA operations manager Rebecca Dobson said female ginger cats were also very uncommon.
"To be female and polydactyl is very rare.
"I have never seen a litter of female and polydactyl kittens in the 10 years I have worked in the industry."
Normal cats have five toes on their front paws and four on their back, whilst polydactyl cats can have as many as eight toes on each. The condition is harmless.
The kittens were named after the mutants from the X-Men movies, Rogue, Storm, Mystique, Jubilee and Jean Grey.
Dobson said the strays, which were brought to them in November at just five weeks old, had now all been adopted.
"They were very friendly, sweet little kittens. People thought the extra toes were quite cool."
'Less-adoptable' pets
Pets come in all shapes and sizes, each with their own quirks.
But some furry friends in the SPCA's shelters are considered "less adoptable" than others because of certain traits.
Despite what you may think, the SPCA's less-adoptable animals are not black cats or pets with disabilities -the opposite is true. These pets are often easier to rehome, according to the SPCA.
Vigeant said brindle-coloured dogs and senior pets had to wait much longer for a home than other animals.
"People think pit bulls are bad and brindle dogs, they think, are usually pit bulls. So brindles don't get adopted.
"Many of the brindle puppies don't have any pit bull in them, they are brindle because brindle is a colour pattern. It is nothing to do with the breed."