A five-year old boy who died north-west of Auckland this afternoon drowned after his quad bike crashed into a creek, police have confirmed.
Emergency services including a rescue helicopter were called to a lifestyle block in Kumeu just before 3.30pm but the boy could not be saved.
The cause of the crash was being investigated by the serious crash unit.
Police said a post mortem would be carried out to determine the cause of the boy's death but St John's earlier confirmed he had drowned.
AWRH spokeswoman Kerrie Spicer said a paramedic and doctor on board worked for about 45 minutes on the boy before he was pronounced dead at the scene.
A woman who lived down the road from the boy's family said she was feeling very shaken up by the incident.
The woman, who didn't want to be named, had driven past the property on her way home this evening and been told what happened.
"It's just tragic," she said.
"It's very upsetting because I've got grandchildren the same age."
The woman had been living on the street for the last 35 years and said the home's owners were new to the area.
She hadn't realised they had children and wondered if it might have been a visiting friend's son.
Police are at the rural property.
Several officers can be seen within the property and a number of police vehicles are parked outside the Foster Road property.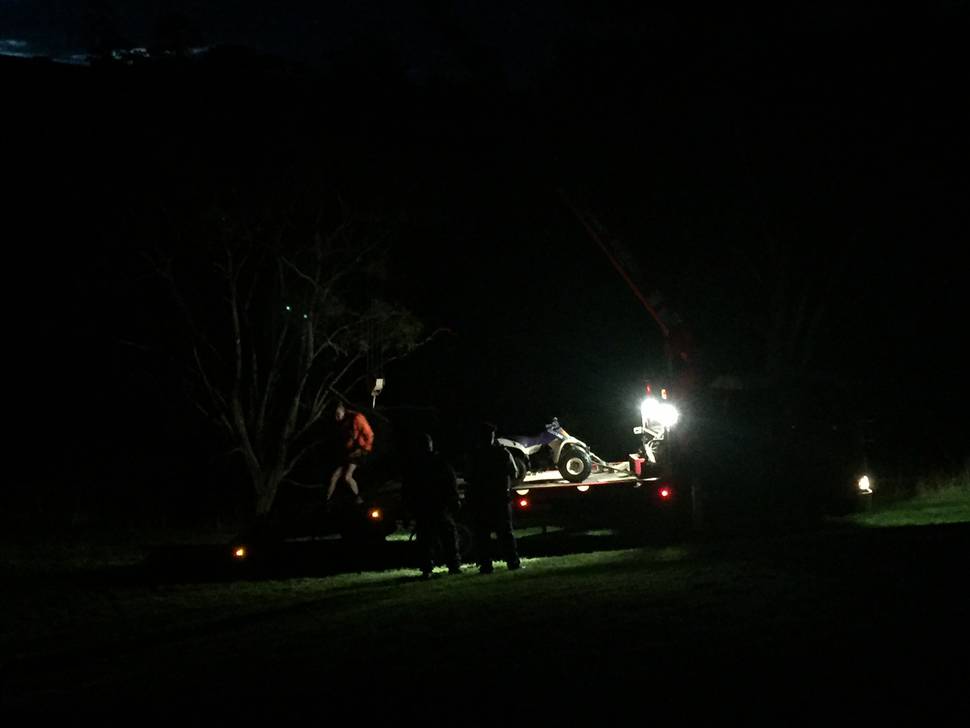 A tow truck has been brought in to the scene.
Tow truck drivers spent about an hour working to get their truck near the creek.
At about 6:30pm, they lifted out a small quad bike.