There were plenty of high-pitched squeals from Auckland zoo-goers as two cute new-born capybaras drew crowds.
The pair, weighing about a kilogram each, were born last Wednesday at Auckland Zoo to parents Kosh and Consuela.
Yesterday, for the first time, the furry siblings explored the outdoors, in the rainforest enclosure with their mum.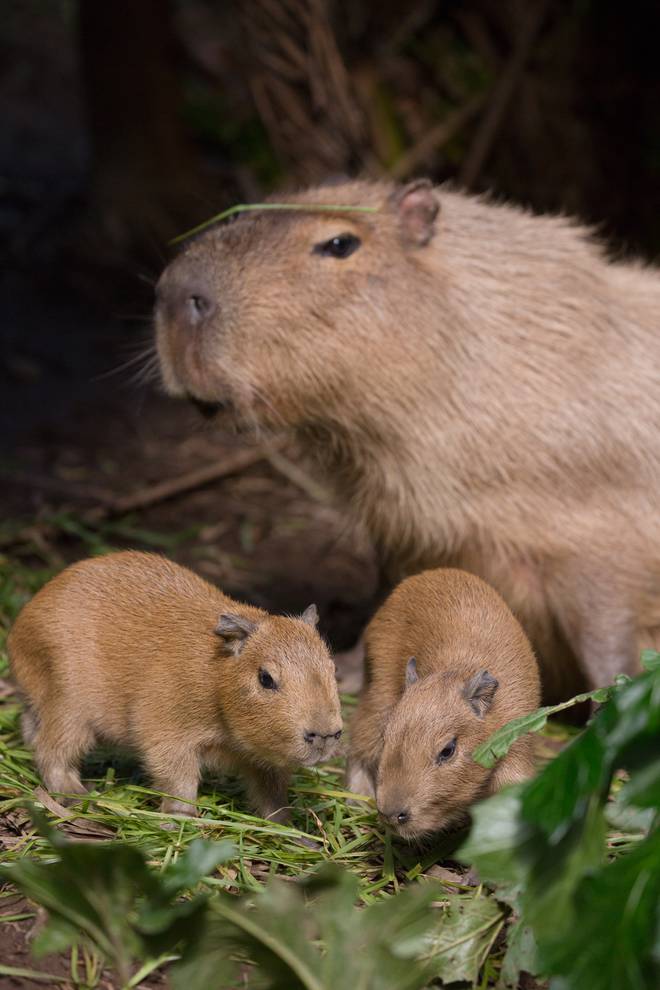 Auckland Zoo primate team leader Amy Robbins said the pair, currently the size of baby rabbits, were "ridiculously cute" with the new arrivals drawing plenty of attention.
"People have gone nuts for them. You hear all manner of all high-pitched squeals and pointing. The kids love them.
"We've had keepers from all over the zoo come over to have a look," she said.
She said the week-year-old capybaras were already "really independent", being able to walk and eating solids such as apples and grass.
The new addition brings the capybara herd to five - which includes sisters Consuela and Rosita and a male named Consuela.
A video released by Auckland Zoo showed the pair exploring the outdoors.
Ms Robbins said both babies were "calm and really confident", even walking up a steep hill to follow their mum.
However the two remain nameless for the moment as the gender was yet to be determined.
"We are quite hands off with them for the moment as we want our animals to express as much natural behaviour as possible."
She said the mother could be stressed if her babies were taken from her.
The public will get a chance to name them next week when their gender is revealed, she said.
The furry rodents are housed with the Bolivian squirrel monkeys, who Ms Robbins say were the "naughtiest animals" at the zoo.
"The squirrel monkeys pull their [capybaras] eyelids when they're sleeping. They even sit on them and groom them," she said.
Capybaras
• Largest rodent - closest relatives are the guinea pigs
• Native to South America
• Can swim underwater for five minutes at a time
• Eighty per cent of their diet is made of five species of grass
• Need to live near water and grass