A Featherston father believes his daughter stole car keys then gave them to a group of teens who stole the vehicle and crashed into a pole during a police crash, killing two occupants.
But Stephen Longshaw, whose family has been terrorised since the incident by a group of local youths, says his daughter is now being used as a "scapegoat"and had been forced to leave town for her safety.
Hoani Wiremu Korewha, 15, and Pacer Willacy-Scott, 15, died after fleeing at speed from police in a stolen Honda Civic and crashing into a pole in Masterton's Queen St about 2.15am on Sunday.
READ MORE
• Mob of drunken teens surround family home, terrorise girl inside
• Crash victims got into 'a lot of trouble in their lives'
• Tributes flow for crash victims: 'We have lost some valuable friends'
Mr Longshaw, 45, said his 15-year-old daughter had mentioned to him she had stolen the keys.
He said she didn't know local baker and volunteer firefighter Martin Grice, the owner of the stolen Honda Civic, but said one of the boys in the car may have known him.
"I don't know if she took them [keys] from the doorway of the bakery [Mr Grice's business] or from his car."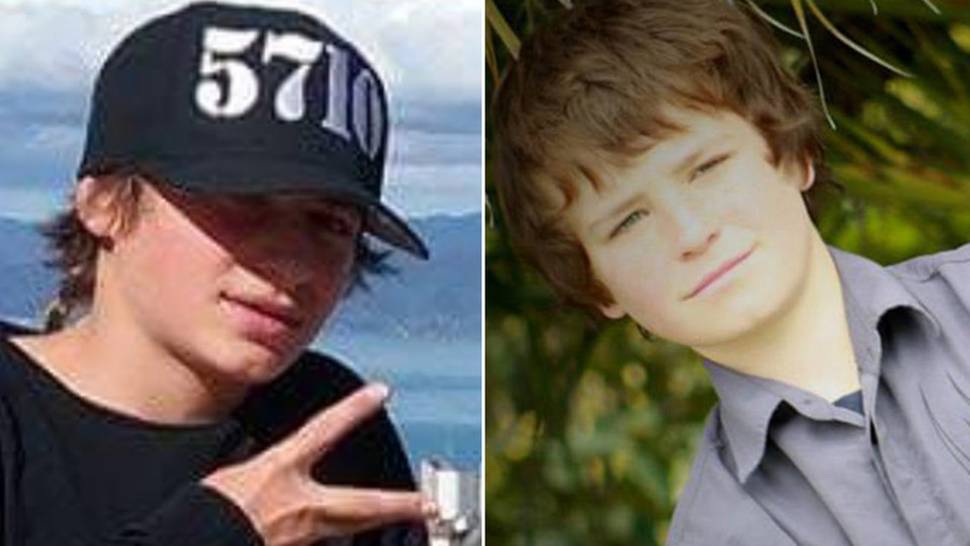 Mr Longshaw said his daughter was now being used as a "scapegoat" for what had happened.
"They [youths] believe she was to blame for this tragedy," Mr Longshaw said.
"If they can put the blame onto someone else it's good for them.
"My daughter may have played a part in this but it was a small part and she wasn't in the car."
Mr Longshaw said his daughter had "hooked up with these local youths just to be friendly".
"I could see they weren't her friends but [they were] nothing but trouble."
He said he knew Hoani's father as the pair worked together at a Featherston mill.
"It's hard for his parents because they wanted him to stop getting in trouble."
Mr Longshaw's daughter had left town and would not be coming back to Featherston.
"I don't want her back here. She's been threatened. I want to see her again but I have to travel out of the district to do that.
"Hopefully she will be put on the right track and finish her education and hopefully get a decent job and go do some travelling."
On Sunday more than 20 drunken teenagers terrorised the family, smashing windows and screaming abuse at a girl inside, blaming her for the deaths of the two teenagers.
"They were all drunk and all wanted to have fights," Mr Longshaw told the Wairarapa Times-Age.
"I came out to the sound of rocks being thrown on my roof. I told them to leave but they wouldn't go, and they were screaming abuse at my girl and blaming her for the deaths of those boys."
His daughter hid inside and called police, terrified her "former so-called friends" would force their way indoors.
Police arrived and the teens scattered after one of the boys was arrested.
Mr Longshaw immediately took his daughter to a family member in another region, and returned home about 2.30am to find his letterbox destroyed and rocks thrown through five windows.
At noon yesterday a group of about 15 teens again appeared at his gate, he said, and were wearing gang colours and "threatening to run me out of town and kill my daughter".
"But I've been here for more than a year now," he said.
"I have to stand my ground. I'm not running anywhere."
Mr Longshaw said his daughter's actions are now under police investigation. Police also told him to call 111 immediately if the youths turn up at his property again.
- additional reporting Nathan Crombie, Patrice Dougan and Andrew Bonallack