Invercargill boy Kade Phillips has taken his first steps nearly three months after his skull was punctured with an electric fence post.
The 10-year-old Sacred Heart schoolboy can walk for a couple of metres with the help of his mum Theresa Smart or his occupational therapist.
The small steps are a leap for the boy who was in a coma for weeks after the September schoolyard accident.
Kade was accidentally struck in the side of his head by a 9-year-old friend who had picked up the fence post on the way to school. Police investigated the incident and no charges were laid.
Since then, Kade has had numerous brain surgeries, fought infections, has been tube fed, and until recently was paralysed down his right side.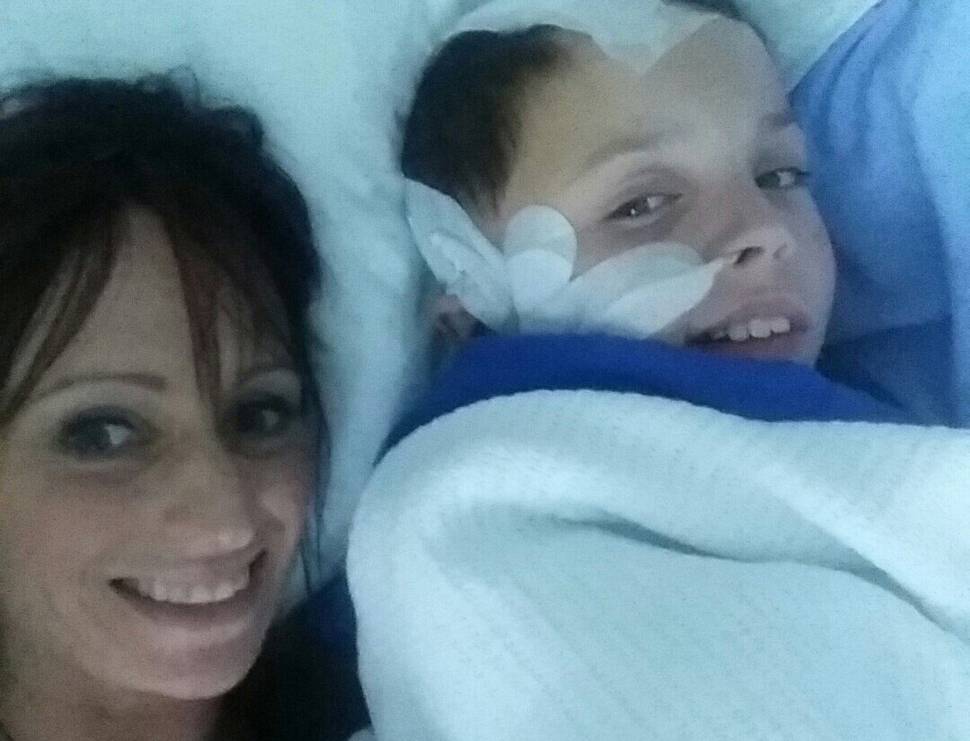 "He is in a wheelchair but he can walk on his own for a few steps as long as I have my hands around his waist or I'm holding his hands," mum Theresa Smart told the Herald on Sunday.
"He doesn't have much feeling from his knee down and his elbow down but the feeling is slowly coming back, he is doing really well."
Kade has been living at the Wilson Home in Takapuna where he has been receiving rehabilitation treatment for the past three weeks.
He has three one-hour sessions each day in speech and movement therapies.
"It is a lot for him but he is still smiling. He loves therapy because it gets him up and about," Smart said.
"He has been a really good patient."
The Smart family were given the best news last week when they were told Kade could go home for Christmas.
"We are excited. It has been a long time. Kade hasn't seen anyone for months," Smart said.
"It is going to be a quiet day but having everyone together is enough of a celebration."
The family have a small gathering planned at Kade's grandparents' house but will keep excitment to a minimum. The injury to Kade's brain means he is not allowed to be over-stimulated and tires easily.
Kade will return to the Wilson Home in the new year for another six weeks before being reassessed.
He is due to start intermediate next year but will attend school at the Wilson Home first.
"We know he is easily fatigued so he will be doing shorter days until he adjusts, we just have to see how he goes," Smart said.
Fortunately, one thing that wasn't affected by the accident is Kade's happy-go-lucky personality.
"He is still the same kid. He's a really sweet kid," Smart said.
"Believe it or not, he is actually a lot more patient than before - he has to be."