Thankful tourist praises swift action of pilot prepared for emergency as they jumped for their lives.
One of the survivors of the Skydive Taupo plane crash says he is "so glad to be alive".
Scott Burnett was one of six tourists forced to evacuate with instructors and the pilot and make an emergency jump after their plane burst into flames and plunged into Lake Taupo on Wednesday.
The 28-year-old Adelaide truckie described his ordeal last night.
"I survived a fricking plane crash. Nope, I'm not even kidding," he wrote on his Facebook page.
"I am so glad that we're all still alive and well. What was originally meant to be a 15,000 foot jump soon turned into a 1500 foot jump for myself. The others jumped out anywhere from 1800ft down to the pilot who jumped out last of all from his escape hatch at around 1200 feet or so.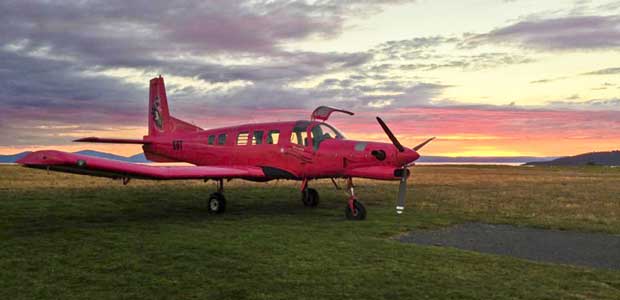 Engine parts of Skydive Taupo's Pacific Aerospace 750 XL, known as Pinky, may be sent to Canada.
"This will be a story for the grand kids. Turns out the engine shutting off wasn't some sort of sick-twisted Kiwi joke to scare the crap out of us."
Mr Burnett said there was no panic or screaming from the tourists who were from the UK, Netherlands, North America and Australia.
The tourists were booked onto the skydive though New Zealand tour company Stray. Operations manager Jimmy Brown visited them at the isolated Blue Duck Station in Owhango, 150km south of Taupo, from where they had decided to continue their tour as normal.
Mr Brown said the three men and three women expressed a range of emotions.
"They were in pretty high spirits. Some were quiet and quite happy to listen and see how everybody else was feeling and some were very comfortable to share their experience," he said.
"It's still fairly early days and it will take a while for what happened to really hit home and sink in.
"One or two were quite shaken up, more with the idea of what could have happened rather than what had happened. They were comfortable at the time [of the crash], but upon reflection it was something quite big to take on board.
"They were all just very, very happy that they're still here and that everything went as well as it did under the circumstances."
The group recuperated with local wine and food at the station where they were enjoying an authentic New Zealand farming experience.
"It happened very fast, so it was quite hard for them to pinpoint the exact details," said Mr Brown, who joined them at the farm.
"They told me that there was an unknown issue with the engine of the aircraft; once that became clear the pilot executed their emergency procedure instantly, which they have no doubt made all the difference.
"They did say there was no luck involved, it was all thanks to the skill and preparedness of the company. They were singing their praises to how well they dealt with it."
The pilot made sure everybody was off the plane before he exited the aircraft himself, Mr Brown was told. "They were all extremely grateful for the pilot. They did say it was very apparent these guys knew exactly what to do and there was no hesitation whatsoever."
Stray organised Skype access for the group to contact friends and family around the world. "We tried to get them back with their friends as quickly as possible so they could have some support with people that they know."
The tourists were travelling with Stray around New Zealand for a month to six weeks.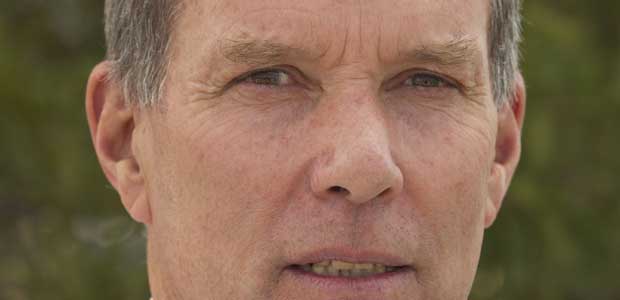 Air accident investigator Peter Williams
A Transport Accident Investigation Commission investigation into the cause of the crash was ongoing. Air accident investigator Peter Williams said the cause of the engine failure wasn't immediately clear and engine pieces may have to be sent to the plane's manufacturer in Canada.
Investigators hoped to salvage the wreck from the lake bed today.
Additional reporting Jamie Morton