Family of Otaki man Robert Ayley, booked to fly home on stricken plane, gather in Wellington as shaken friends speak of father of two sons under 5
The family of a New Zealand man booked to fly home on Malaysia Airlines Flight 17 were gathered together in Wellington last night.
Robert Ayley, 27, was flying to New Zealand from Amsterdam on MH17, which was shot down over pro-Russian territory in eastern Ukraine.
Watch: MH17: NZ press conference
A New Zealand woman has been confirmed as being among the victims of the Malaysia Airlines crash. Foreign Affairs Minister Murray McCully confirmed the death and said another person, a British citizen who had been living in New Zealand, was also killed. The New Zealand woman, a longtime resident of Australia, was travelling with her husband, a Dutch citizen."Our thoughts are with the families and friends of those involved," says Foreign Minister Murray McCully.
The Boeing 777-200 is believed to have been hit by a surface-to-air missile, leaving no survivors among the 298 passengers and crew.
Last night, Mr Ayley's friend Bill Patterson, who had been travelling with him but took a different flight home, said he was shaken.
"I just spent 30 days with my mate and now he's not here."
Read also:
• Malaysia Airlines might never recover
• Black humour turns chillingly accurate
• Malaysia PM says route was deemed safe
• Editorial: Time airlines took heads out of clouds
Otaki man Mr Ayley, a father of two young children, had been travelling to look at Rottweiler dogs, which he imports and breeds.
Originally from Guildford in the United Kingdom, he was understood to be travelling on a British passport.
Yesterday, Foreign Affairs Minister Murray McCully said a British citizen who lived in New Zealand was on the fatal flight.
A New Zealand woman who was living in Australia was also killed, with her Dutch husband.
Bay of Plenty woman Martine Rolls-Pierhagen learned via a text that a couple she had known for 15 years were among the 154 Dutch passengers on board. The couple in their 50s were on their way to New Zealand to visit family.
"It's such a big tragedy ... It's very upsetting and knowing two of the passengers makes it even more real. My heart goes out to this family," she said.
At home in Invercargill last night, Mr Patterson, 63, was too shaken up to speak about Robert Ayley.
"I'm still coming to terms with things," he said. He said he was in "constant contact" with the Ayley family in Wellington.
Mr Patterson's wife, Wiki Te Tau, said the pair had done a road trip from Amsterdam to Serbia, seeing friends they knew from the Rottweiler breeding community.
Watch: Malaysia Airlines: US can't rule out Russian role
Mr Ayley, his brother and his parents, Wendy and John, were now all NZ residents, Mrs Te Tau said.
He had two boys under 5 with his wife, Sharlene, who were now staying with Mr Ayley's parents in Tawa.
Mrs Te Tau said Mr Ayley's mother called her this morning to see if the reports were true.
"His parents have rung up Malaysia Airlines and they can't tell them anything," she said.
"They've posted on social media saying 'please don't ring' — they sort of need the phone left alone basically.
"Rob's wife has posted on their social media page that he was on the flight."
Yesterday morning, Mr Ayley's parents had been holding out hope that he missed his flight, Mrs Te Tau said.
"His parents are really optimistic that he's young, he's silly, he got drunk and didn't make the flight."
Yesterday morning, Wendy Ayley told APNZ that there was still no confirmation he was on board. "All we know is that he was booked on it," she said.
"Don't feel for me because we have every expectation that our son will be getting off a plane in Wellington tomorrow afternoon as scheduled."
Yesterday afternoon, police officers visited the family's home shortly before Mr McCully confirmed the two New Zealand-linked deaths.
Later a tearful family member said they did not wish to speak to media.
Mike Bullot, the husband of Masterchef winner Chelsea Winter, only just made it on board an earlier Malaysia Airlines flight from Amsterdam. He posted on Facebook that it was a "good day to be alive".
"Arriving at check-in for flight MH0017 on the 16th July being told flight was overbooked and I'm placed on standby ... Standing at gate with some 20-30 other people hoping for a seat and boarding pass.
"I get mine a few mins before gate closes. Wondering how many of those behind me in line were pushed back a day ... "
The disaster comes just four months after the disappearance of Malaysia Airlines flight MH370, with 239 people on board.
Malaysian Prime Minister Najib Razak said it was a tragic day in what had already been a tragic year for the country.
Danica Weeks, whose husband Paul was on MH370, said she was "absolutely floored" when she heard another Malaysia Airlines flight had ended in tragedy. "I just can't believe it's happened again."
She called on the relevant governments, authorities and the airline to "put appearances aside and just remember that these are people's loved ones, and they get all the help and support they need through this".
- APNZ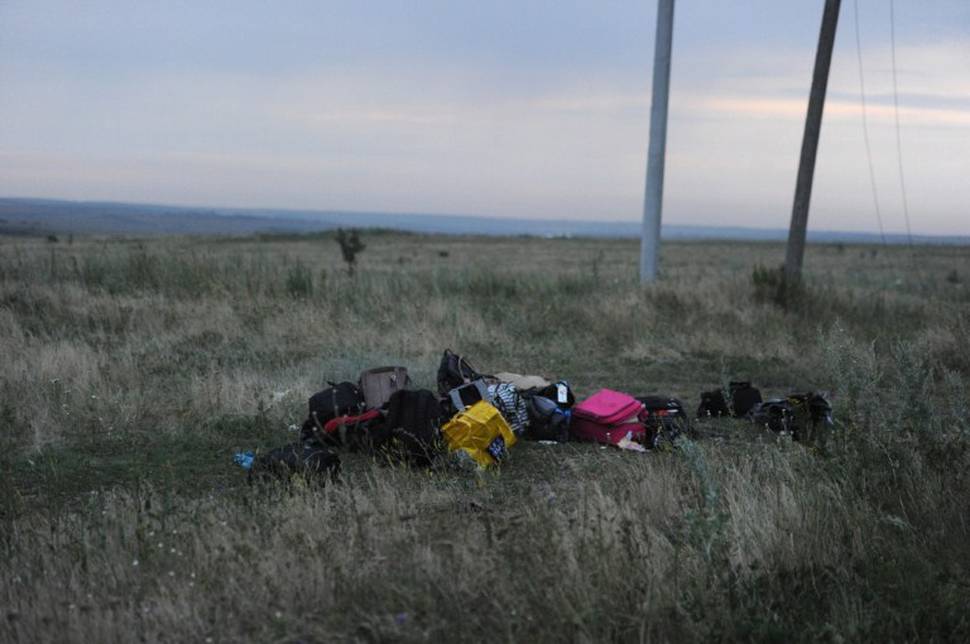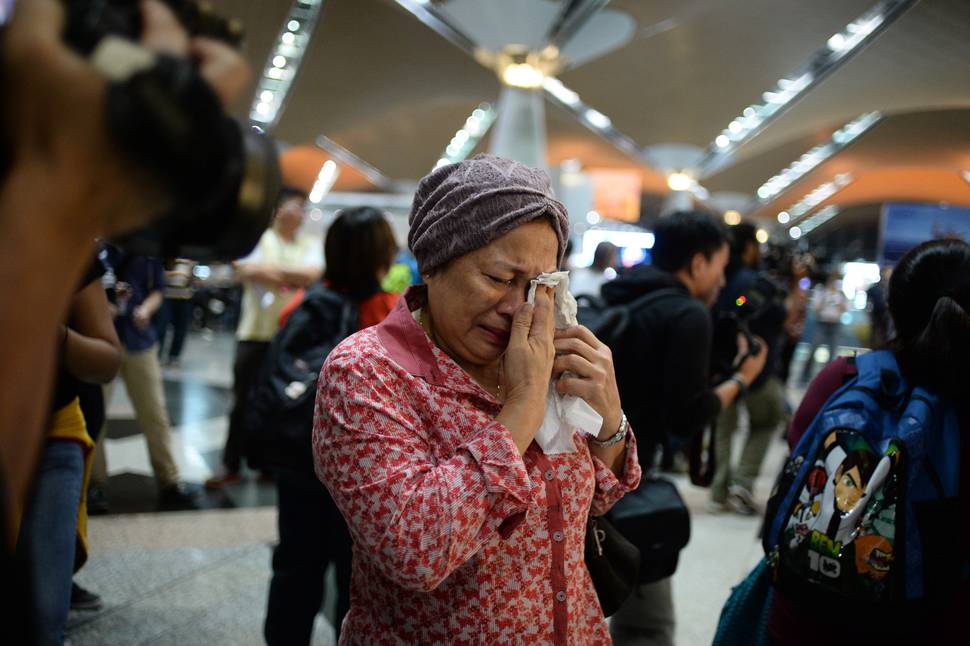 Crash hits family still mourning loss of loved ones on MH370
An Australian family is facing the unimaginable after losing relatives in both Malaysia Airlines' tragedies this year.
Irene and George Burrows from Queensland were already mourning the loss of their son, Rodney, and daughter-in-law Mary aboard Malaysia Airlines flight MH370 when yesterday's air disaster claimed their step-granddaughter and her husband.
The Sydney Morning Herald reported that Maree Rizk and her husband Albert were among the 28 Australians confirmed as aboard the Boeing-777 shot down over Ukraine.
The Melbourne couple were on their way home from a European holiday, after spending a month overseas with friends.
Another son of the Burrows', George, told the Courier Mail that the news was taking a toll on the family, who were still struggling to come to terms with the MH370 mystery.
"It has been a very trying day," he said. "This has just blown everyone clean out of the water."
The Rizks, both aged in their 50s, were well known members of the Sunbury community 40km northwest of Melbourne city, the Age reported.
"The couple have two children and have lived in the Sunbury area for more than 20 years, and were believed to be involved with a number of local sporting clubs," the report said.
"One of Mr Rizk's colleagues confirmed the couple's family had been contacted by officials to notify them of their deaths."
Sunbury Football Club president Phil Lithgow said that the Rizks were figureheads of the club community, that was also left reeling from the horrific news.
"They were fantastic people, Albert was a committee member, sponsor of the club, Maree was a canteen helper, their son plays in our senior football team," he said.
"They were very generous with their time in the community."
Rodney and Mary Burrows disappeared on MH370 while on a dream holiday they had long worked to afford, according to reports by ABC.
They had three children and were expecting their first grandchild when the plane disappeared.
In another tragic link, a Malaysia Airlines steward is dead after changing shifts to work on the doomed flight — four months after his wife, also a stewardess for the airline, swapped shifts and avoided working on the MH370 flight, the Daily Mail reported.
- Staff reporters
Buk surface-to-air missile a deadly killer
Watch: Fireball from Malaysia Airways plane impact
The missile system thought to have blown MH17 out of the sky has been described as difficult to operate — but "super efficient" at hitting targets.
The Buk surface-to-air missile system, which defence experts said could have fallen into the hands of separatist pro-Russia rebels fighting Ukrainian government forces, is a Russian-built, self-propelled, medium range weapon.
Designed to shoot down cruise missiles, smart bombs, fixed-wing aircraft, helicopters and drones, passenger jets such as the Malaysian Airlines plane stand little chance.
The Buk-M1 missile has a radial range of around 35km, can travel at Mach 3 and reach heights of 14km; the Boeing jet was travelling at around 10,000m when the missile struck it.
The upgraded Buk-M2 can reach even further, with a target range of up to 50km, a maximum altitude of 25km and a maximum speed of about Mach 4.
The missiles are launched from a tank-like chassis with caterpillar tracks, and a standard battalion, comprising a command vehicle, radar, launcher and reloads, takes just five minutes to set up.
Charles Heyman, a retired British military officer, said Ukraine obtained the weapons systems from Russia when it became independent in 1991 after the breakup of the Soviet Union.
- AP, staff reporter