Former National Party leader says present regime has got some things right but has got it wrong in too many other areas, inclduing superannuation, the SkyCity convention centre deal and the MMP referendum.
Timid and hypersensitive to opinion polls - that is Don Brash's scathing verdict on the performance of the Government led by the man who replaced him as National's leader.
In his most damning criticism of John Key, Dr Brash says even a "blind dog" can see that the ageing of New Zealand's population means changes are going to be required to pensioner entitlements currently received under the state-funded New Zealand Superannuation scheme.
Mr Key, however, steadfastly refused to countenance any discussion of change even though political parties to his left and right were willing to do so.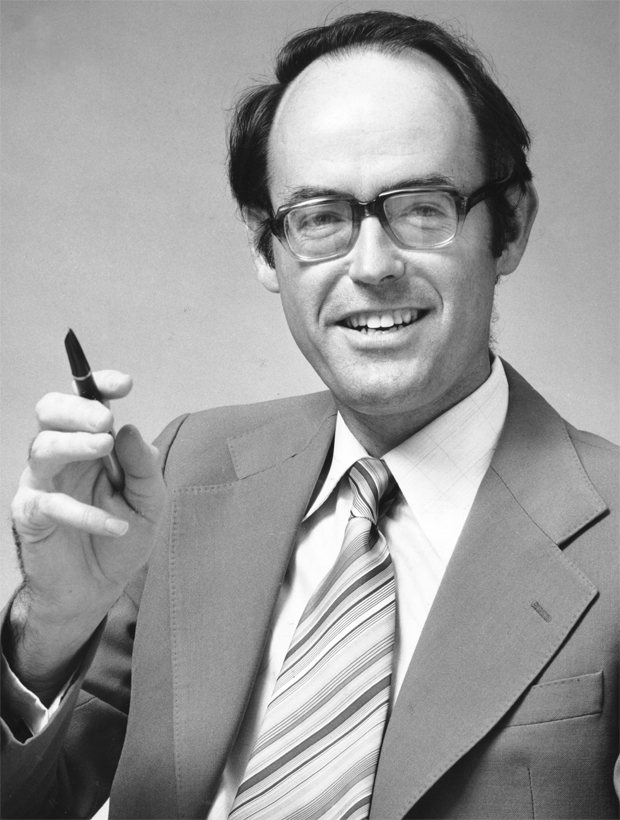 Devoting a chapter in his autobiography to assessing the performance of the Key Government, Dr Brash says he fears that the Prime Minister - "while certainly intelligent enough to do so" - does not recognise the seriousness of the challenges facing the country.
The former Reserve Bank governor and predecessor to Mr Key as National's leader also cites the SkyCity convention centre deal as showing worrying signs of a "cavalier attitude" by the Government to New Zealand's constitution in terms of government tendering processes.
Dr Brash also lashes Mr Key for not promoting an alternative to MMP in the 2011 referendum on the electoral system. He suggests the supplementary member system would have "bolted home" ahead of MMP had National come up with a model which slashed the number of MPs in Parliament. Sticking with MMP was a "costly mistake". Referring to Mr Key, he says it cannot be conducive to good government when even the most popular political leader in a generation is holding onto power by the skin of his teeth.
Dr Brash says some people will see his criticism as motivated by Mr Key's response to the reports issued by the 2025 Taskforce on closing the income gap with Australia which Dr Brash chaired.
He admits he was disappointed Mr Key and Finance Minister Bill English ignored the taskforce's recommendations. But he says he would not have been so disappointed had Mr Key and his ministers produced an alternative vision backed up with coherent and internally consistent policies.
"If there is such a vision, it is certainly not visible to this observer."
Dr Brash says that realistically it may be too late for Mr Key to make a fundamental change in direction unless he wins the coming election and throws caution to the wind.
Dr Brash said the Government had done some good things in the five years it had been in power, such as a "useful start" on reforming the welfare system and keeping spending under much tighter control than Labour had. However, the results were otherwise disappointing in too many areas.
While Dr Brash called for the decriminalisation of cannabis when he was Act's leader, he is now backing the legalisation of all illicit drugs as the only sensible policy when it comes to eliminating drug-inspired crime and the consequent power gangs derive from supplying drugs, and helping addicts get their lives back in order. He says, however, that selling drugs to teenagers should remain a criminal offence.
The life and times of Donald Thomas Brash
The smiling assassin strikesBarely two years after Don Brash toppled Bill English to become National's leader, John Key was already sniffing at Brash's heels. The pair had a lengthy late-night conversation in a motel unit in Blenheim where - according to Brash - they worked out a game-plan which would see Brash leading National to victory in the 2005 election and then handing over the prime ministerial reins to Key at some point during the following three years. Brash lost that election. A year later - amid constant rumours that he in turn was about to be ousted - Brash had another "frank" conversation with Key.
The latter told Brash he thought National would have a better chance of winning the 2008 election if he (Key) was leader, but said he preferred not to mount a challenge. Brash took the hint and agreed to keep the matter "under review". A few weeks later, after taking advice which effectively told him his leadership of National was over, Brash opted to step down voluntarily, rather than being pushed. Key took over.
At a subsequent meeting between the pair to supposedly discuss what role the ex-leader might usefully play, Key made it "pretty clear" through the nature of the shadow portfolio and caucus ranking on offer to Brash that he wanted him to leave Parliament. Again, Brash took the hint and resigned as an MP.
Jobs for the party boys
After John Key became Prime Minister, he sought to reward Brash's service to the National Party by offering him the post of High Commissioner to London. But Brash turned that down and asked instead to be appointed New Zealand's Ambassador in Washington. He was told that job - which was subsequently given to former Labour leader and World Trade Organisation head honcho Mike Moore - was not on offer.
That Orewa speech - up in the polls and up all night
Brash was given round-the-clock protection for several weeks after police became aware of a "credible" death threat in the wake of his hugely controversial Orewa Rotary Club speech on race relations in January 2004. "We could hear him [the police officer] as he did a complete circuit of the perimeter of the house every hour on the hour throughout the night!"
Frugality
Brash still wears the watch his parents and their Sri Lankan boarder gave him for his 15th birthday and still uses the Parker pen his sister gave him on his 21st.
Silence of the lamb
Brash had been an MP for only a few months when the National caucus had to work out what stance to take on the American-led invasion of Iraq. Brash says Maurice Williamson was the only MP at the closed-door caucus meeting to speak against falling into line with New Zealand's traditional ally, although a late-arriving Paul Hutchison asked for his dissenting voice to be recorded in the minutes. Williamson had said nobody in the caucus was more pro-American than him, but the invasion was a ghastly mistake. Brash said nothing - and says he has regretted it ever since.
Hanging on the telephone line, part one
Before the release of the first report of the Brash-chaired 2025 Taskforce on closing the income gap with Australia, Brash twice rang the Prime Minister's office to warn John Key of some of the document's more politically sensitive recommendations. He was twice told Key would call him back. Key never rang.
Hanging on the telephone line, part two
Despite being warned by previous National Party leaders to watch his back when Murray McCully was around, Brash praises National's long-time back room strategist and current Foreign Minister, saying he became a close confidant and a "direct and insightful adviser" to him after Brash's toppling of Bill English in a leadership coup. "These days he [McCully] does not return my phone calls."
Right man, wrong party
In the late 1970s, David Lange tried unsuccessfully to persuade Brash to become a parliamentary candidate for the Labour Party. Brash did not like the trade union movement's power and influence within Labour. Lange said he agreed with Brash and urged him to join Labour to help him change things. But Brash did not sign up and was subsequently approached by National members to stand for that party in the East Coast Bays byelection in 1980.
Rising tolls and sliding polls
Unlike more suspicious minds, Brash does not believe that then Prime Minister Rob Muldoon deliberately timed approval of a hike in tolls on the Auckland Harbour Bridge to scupper Brash's chances of winning the East Coast Bays byelection and thereby blocking one of the Prime Minister's critics within National's ranks from entering Parliament and causing Muldoon real strife.
All work and no play
Apart from the personal satisfaction and beneficial exercise gained from working on his kiwifruit orchard near Pukekohe, Brash, a self-confessed workaholic, does not have any hobbies - "no fishing, no bowls, no hunting, not even golf".
A bit of play, not work
Brash lists Simon and Garfunkel's Bridge Over Troubled Waters and Whitney Houston's version of I Will Always Love You as two great modern classics. One of his favourite books is Bill Bryson's A Short History of Nearly Everything.
He's been everywhere, man
Brash estimates he has taken more than 4000 flights during the past five decades. Apart from living in New Zealand, he has spent four years based in Australia and five years resident in the United States. He has paid visits to a further 53 countries in total.