A teenager savaged by a dog 11 years ago has spoken out about the frightening attack in Murupara, telling the 7-year-old Japanese victim to "just hold on".
Sakurako Uehara was mauled on Monday by four Staffordshire bull terrier-cross dogs at a family friend's home.
Last night, she was in a critical but stable condition in intensive care at Middlemore Hospital in Auckland.
Have you ever been attacked by a dog? Tell us your story, email us here.
Carolina Anderson, now 18, was attacked by a similar breed in 2003 when she, too, was seven years old.
"I'm really upset that it's happened again 11 years later. It should have been dealt with a lot earlier. These attacks have happened, even after me, and nothing has really been done.
"I'm a bit against those breeds. I think they should be banned completely. Those dogs, if something triggers them, they just latch on and don't let go."
Sakurako, who was to have flown home with her parents to Japan today, was playing on a family friend's property when she was attacked by four dogs belonging to the property owner.
Whakatane District Council dog control official Graeme Lewer said there was no record of the dogs having attacked anyone before.
A vet destroyed them after the attack.
Last night, Miss Anderson said Sakurako faced "a long road".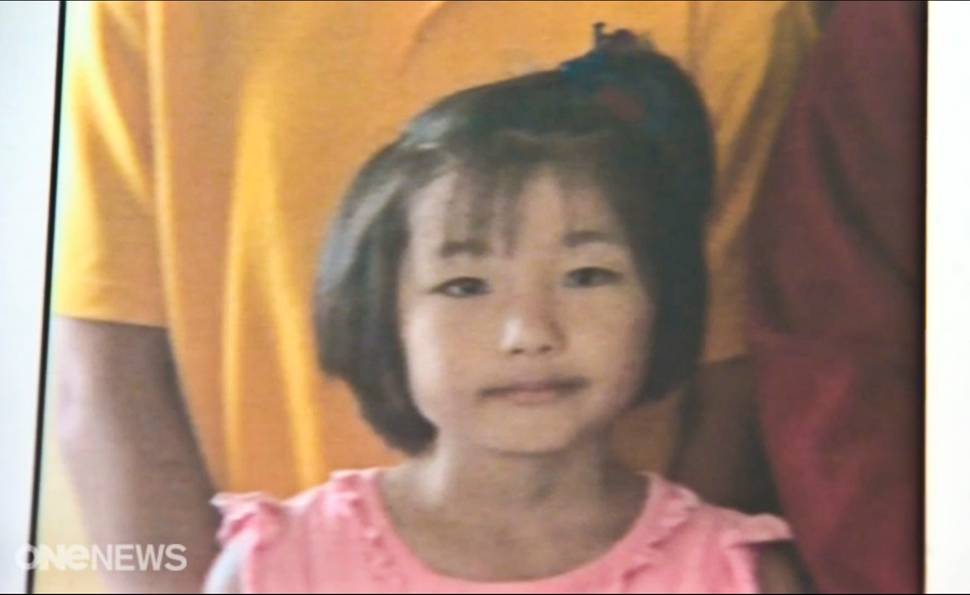 "If she does survive, [my message is] it does gradually get better. Time is the cure ... Just hold on."
Initially, the operations and injuries would be exhausting, she said.
Then later, as she became more aware of herself and the scars, the little girl could go through psychological distress.
"The operations, for me, were really tough. It takes a really long time, especially if they're big ones.
"If you're a kid, you want to get outside and play, but you can't because of the risk of infections. It's hard it stops you being a kid, in some ways.
"[But] she's young, so in a way that's a small good thing. Her face is still growing, and she won't really care about her appearance that much. I didn't in primary school."
Later, though, the damage the dog's teeth inflicted did matter.
"I remember people looking at me and I didn't know why, and comments younger kids said. Even quite recently, there could be boys that would say something ... I had to get counselling a few years ago."
This week, more than 10 years after she was savaged by an American Staffordshire terrier, the Auckland teenager started an architecture degree at Victoria University.
"I've finally moved on, but it's taken 11 years. Finally, that part of my life, that's over."
She had operations every year since the attack, she said, until deciding recently "I don't really want them anymore".
Five breeds of dog are banned in New Zealand, but Miss Anderson said more should be added to the list.
The "Staffy" breeds - like those involved in this week's attack and hers - and other large attack breeds should be included.
"People say it's the owners' fault, that it's the way they treat their dogs, but it's not, necessarily. I think it's really more just the dog itself. When [big, aggressive dogs] attack it's really bad because the injuries they inflict are way different than if it was a tiny Chihuahua or something. They're so strong, you can't do anything."
When she was being mauled in 2003, her father struggled to wrestle the dog off her, she said.
"I can't even imagine four dogs [like those that attacked Sakurako]. I don't know how she didn't die."
Her call to have more dogs declared illegal was echoed yesterday by Whakatane mayor Tony Bonne.
"I believe there's some dogs out there that have got that fighting technique streak in them and shouldn't be around," he told Radio New Zealand.
A law change in 2003 banned imports of the American pitbull terrier, dogo Argentino, Brazilian fila, and Japanese tosa. In 2001 another breed, the perro de presa canario, was also banned by an order in council agreed by Parliament.
Sakurako was enrolled at Murapara's Maori immersion school Te Kura Kaupapa Motuhake o Tawhiuau.
Principal Pem Bird said her family were in the process of gaining permanent residency and had bought property in Murupara.
Local Government Minister Paula Bennett said she was considering whether dog control regulations needed to be improved.
Dog attacks
*Six people have died from dog attacks since 1969.
*About a third of dog attacks in New Zealand are on children aged under 12.
*ACC says 11,708 people were injured by dog bites in 2011.
- additional reporting APNZ