Jaguar Land Rover has announced that it has purchased the largest privately owned collection of British cars in the world, securing this important collection for future generations and lovers of the swoopy lines of cars of old.
Jaguar New Zealand put the spotlight on the new F-Type coupe in Auckland.
The collection was assembled over many years by British enthusiast James Hull, and includes 543 mostly British classic cars and features many significant Jaguar models including the XK SS, C, D and E-types.
The acquisition underscores Jaguar Land Rover's increased support and focus on their heritage.
The cars in the collection won't be hidden away in a back lot shed either, with plans including using the extensive collection to support brand and experiential marketing (that's getting up close and personal rather than TV and print adverts to you and me) to develop the brands and business in existing and emerging markets.
Jaguar Land Rover have been quite busy of late when it comes to special heritage models
• Read moreJaguar F-Type Project 7 gets limited production run
• Read moreJaguar gets into Tour spirit with one-off F-Type
• Read more Jaguar to produce E-Type in limited run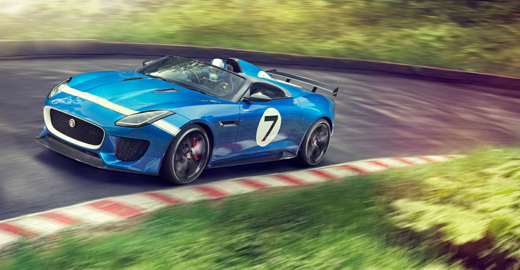 Jaguar recently announced production of the Project 7 F-Type which takes inspiration from the legendary D-Type
At the core of the collection is over 130 Jaguars. These include early Swallow Sidecars and Swallow coachbuilt Austin Sevens, plus a full and diverse range of pre-war SS models, 7 XK 120s - including a rare alloy-bodied example, C- and D-types, an XKSS, 8 E-types, 30 classic Jaguar 'Mark' model saloons plus 19 XJS models and over 20 XJ saloons with interesting and famous previous owners. The majority of these cars are in truly outstanding condition considering many are pushing well over 60 years, with many having fascinating histories behind them.
This acquisition is part of an increased commitment by Jaguar Land Rover to protect and nurture the rich heritage possessed by both brands. It follows the recent creation of Special Operations, which has been established to develop and oversee heritage and the creation of special vehicles, such as the recently announced Jaguar Project 7. The Project 7 is a limited edition F-Type, which takes its inspiration from the legendary D-type. The Project 7 name refers to the seven outright Le Mans victories scored by Jaguar and is highly appropriate given this is the 60th Anniversary of the creation of the D-type.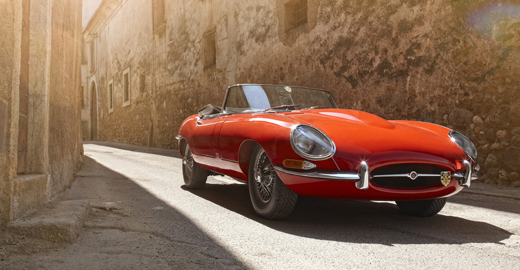 Jaguar E-Type
The Jaguar Heritage business, part of Special Operations, also recently announced the build of six perfect recreations of the original, race-bred Lightweight E-type that was created in 1963. The new Lightweights will hand-built by highly skilled Jaguar craftsmen in a new Jaguar heritage facility at Browns Lane, less than a hundred yards from where the original cars were assembled in 1963. This new facility will utilise those same skills to offer Jaguar warrantied servicing and restoration of the company's classic models.