Roadster has a lot of history, writes Jacqui Madelin
The early years of car manufacturing were marked by a proliferation of brands that largely went under during the Great Depression, many disappearing with barely a trace. But no lover of automotive trivia can forget Marmon, after all a Marmon Wasp won the first ever Indianapolis 500, in 1911, and more pertinently to the everyday driver, the brand was the first to fit a rear-view mirror to an automobile.
The company was founded in 1851 to manufacture flour mill equipment, then other machinery that by 1902 included cars. It played with a variety of engine designs over the ensuing years before introducing its first sub-US$1000 straight-eight car in 1929 - the Roosevelt. Named after the President, it was sold as an "affordable" automobile for just two years, its lifespan interrupted by the effects of the 1929 stock market crash.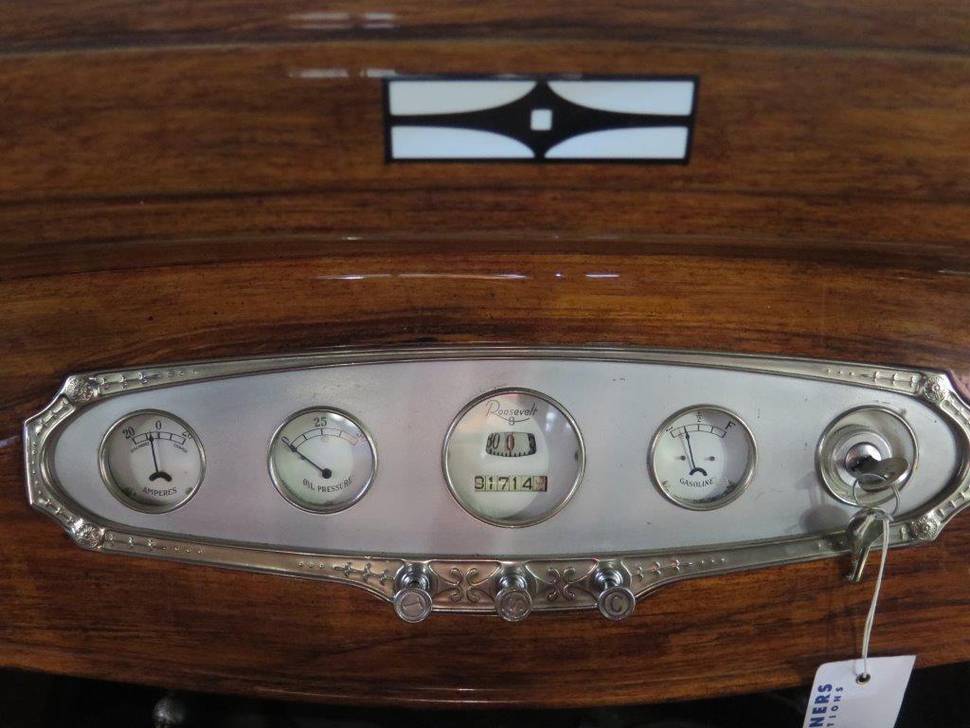 Roger Taylor bought this car in around 2009 as part of a growing automobile collection that's now being sold, after he passed away two years ago. His son, Robert, says he'd realised he was getting on a bit and sold the farm back in 2008. He'd always had a passion for cars, "especially Fords," and now he had some spare cash to indulge his hobby he started collecting, ending up with "around 15" cars including several Model A Ford variants, two Studebaker Hawks, and a 1929 Studebaker Dictator. "He'd had a Studebaker when he was young, it was one of his wedding cars," Robert says, "But the Marmon was something a bit different, he saw the opportunity and bought it. I don't think dad had heard of them, it's a rare car and I think that's part of what he liked about it. The more he worked on it the more he fell in love with it, it's just like a big version of the Model A roadster but with a whole lot more leg room - dad was around 1.96m tall."
Roger did a lot of the work on it, Robert says, "and we all helped him. The painting side of things was done up over the Shore, by one of the hot rod guys, and the upholstery was done locally, though the engine work had already been done by its previous, Hamilton owner."
After his dad had restored it, he "... took it back to America and drove it round the Indianapolis 500 track there".
Has Robert driven it? "He did ask me to drive it one day and I said no, no, it's your car, but he's taken my daughter to school in it, she'd have been 15 and thought it was pretty cool, but then went to open the door and there was no door handle, he hadn't finished it off so she had to wind the window down to get out!"
The cab has two seats, but there are another two in a 'dickey seat' accessed by lifting the boot floor - with those in use, luggage is strapped to that black-painted flip-down rack on the back. The roof's easy to use, Robert says, "it's a one-person job, I've never had it down but it's only what, three and a half years old so it all goes up and down alright." The straight-eight engine has an evocative chugga-chugga soundtrack, "like a Ford with another four cylinders tagged behind it", and there are a few quirks.
"It runs a vacuum fuel pump, it relies on vacuum to suck it from the tank at the back. You open the bonnet on the driver side and there's a big canister, and if it's not been going for a while you pour petrol into that and it gravities into the carb, you turn the key," and here's a unique '29 Roosevelt quirk, "You pull out the middle part of the steering wheel and it pulls the starter into gear and push the other way and it's the horn." Turning it operates the headlights. "There is a crank handle - we've never had to use it though, it's always started off battery. The drum brakes are all pushrod operated and the suspension uses old oil-filled shocks, not like you think of these days, there's a mechanical arm with a bit of canvas bolted to it," my notes on how the suspension works get indecipherable from there, but the most important thing is he says it's easy to cruise along, "I think they were doing about 55mph on the race track, so that's 88kph, something like that, but they weren't pushing it, you don't want to go pushing something like this, it's a bit like an old lady, you don't want to push that wheelchair too fast!"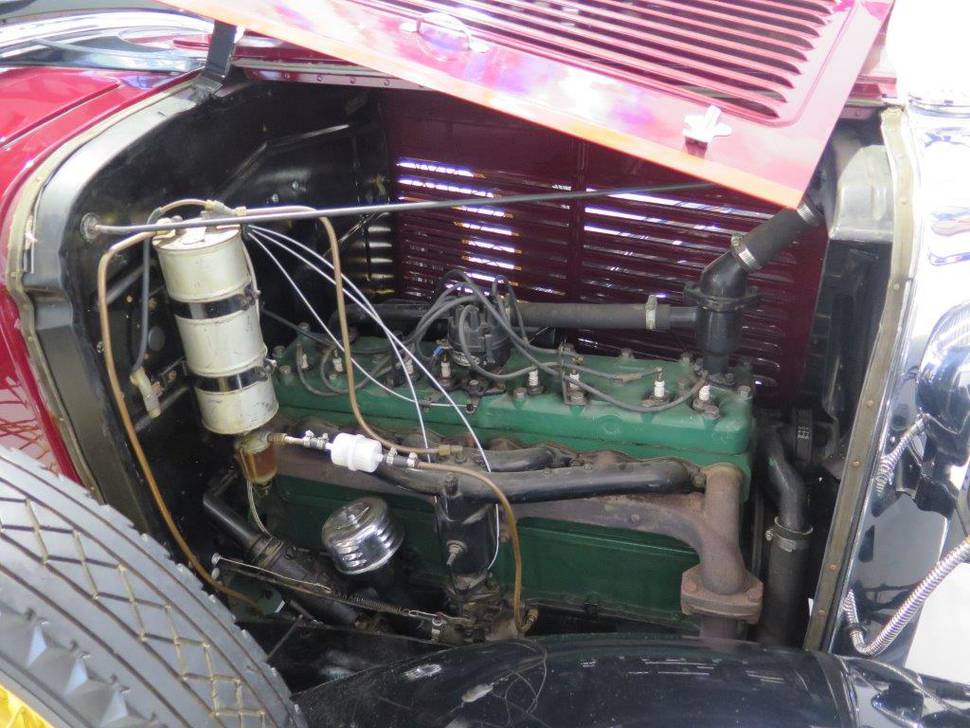 Is he tempted to keep the car? "I am, and I've kept a 1948 Bonus truck, but dad's got that many cars, we can't look after them all and they may as well go to someone who will love and drive them."
This rare Marmon Roosevelt Collapsible Coupe will be auctioned at Turners Auctions Penrose branch on May 4. Other cars at the auction include a 1967 Rolls-Royce Phantom V, two Studebaker Hawks, a 1929 Studebaker Dictator and three 1947 Ford Mercurys.