Revitalised Fiat 500 a labour of love, writes Jacqui Madelin
Chris and Rachel Elliott's Fiat Bambina looks different to when I first saw it, at the Ellerslie Concours last February, its roof rack laden with an array of vintage suitcases.
The couple look a bit different too. They were in period costume then to fit the Bambina and the PanAm Vespa Ape (pronounced Ah-pe, and Italian for bee) delivery van parked alongside it. Today they're running around after kids, while fielding my questions with good humour.
Questions like: "Where's the roof rack?"
Chris sadly points out the deep scratches to the paint where it came adrift on the way home from Ellerslie.
This car's a bit of a labour of love, though it's not standard. It's a Fiat 500 that's been turned into a replica of a sports model from the 1960s - but not a real one, that would cost €30,000 to €40,000 ($50,000 - $67,000).
Chris started the restoration in 1999, and as an art director and set director in the TV and film industry he's clearly a hands-on creative. The Fiat's sound system isn't standard, "the best thing I did was make wooden boxes for the speakers - they seem to work!" Nor are the sculptural door openers, like alloy petals and taken from an 850 sedan, while the door handles are from an earlier model. "They were used a larger size in Ferraris."
The Made in Italy badge on the dash came from a '70s Ducati and those wheels arrived after a trip to England, in two packs, one of them Kate Winslet's prop pack from the movie Holy Smoke.
"We'd been filming in India. It sounds wacky but it's true, and my clothes were stuffed inside them," says Chris.
"The purists will hate it but they're not driving it, and we use it all the time - we stuff everyone in it. Our son, Jasper, at 12 is taller than Rachel so she'll be in the back soon with our daughter, Violet."
Shopping? You could fit a bag or two in the boot up front.
And then comes the magic, for Chris lifts the key fob and "click", yes, he's fitted central locking .
"It has a burglar alarm, it only took me half a day to install and I recommend it for any old car. I've got a Fulvia Zagato that has it, it's a great way to deal with old keys, they never work. I have one key, for the ignition."
We fold ourselves in, and run through start procedure. You don't need the choke as the carb's so big. There's a four-speed manual from a Fiat 126 to replace the original with its crash gearbox and a 126's 650cc motor now with bigger valves, a hotter cam, "very much '60s-style mods".
There are three floor-mounted levers - the handbrake, the choke and the starter, the latter now replaced by a key. And an artwork of a steering wheel; Chris made that too.
"I had an E-Type Jaguar one on but it flexed so much it broke," says Chris.
He got the metal cut, glued the wood on, hand finished it and applied the rivets.
Driving it is a blast, and very easy once you get used to just going for it; the car's darty and eager given a generous amount of throttle, though you do feel like a midget in Auckland's motorway traffic, inside our little red cabin with the wind whipping past, the weeny motor whizzing away out back and Chris apparently relaxed and folded surprisingly efficiently into the passenger seat. This thing certainly feels at home in a busy city. It's quick enough off the line and at city speeds, can park almost anywhere, and just about holds its own on the open road.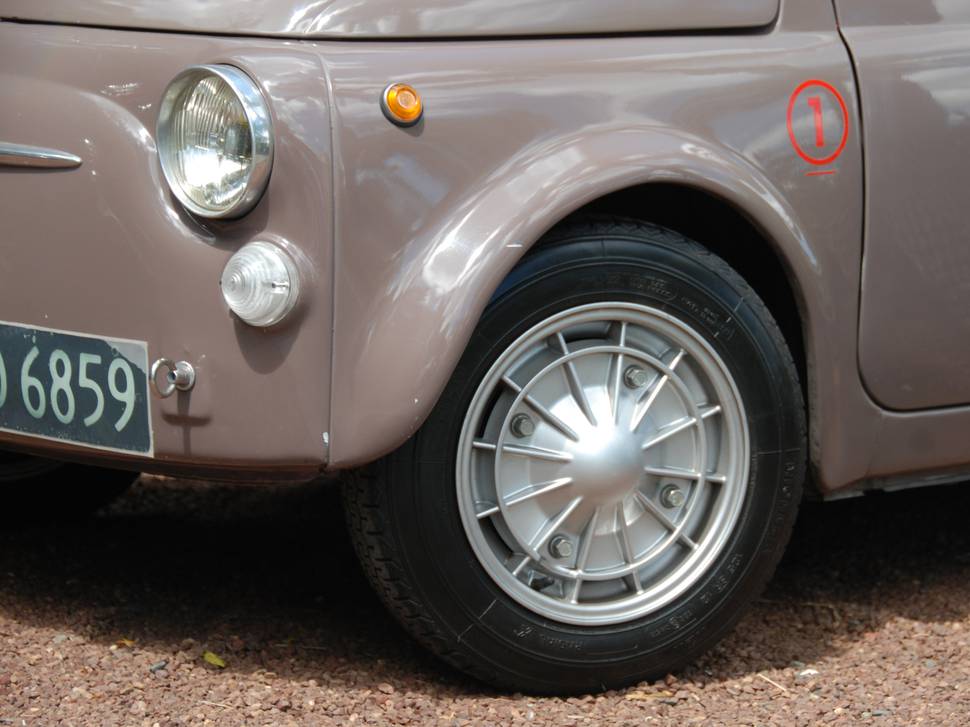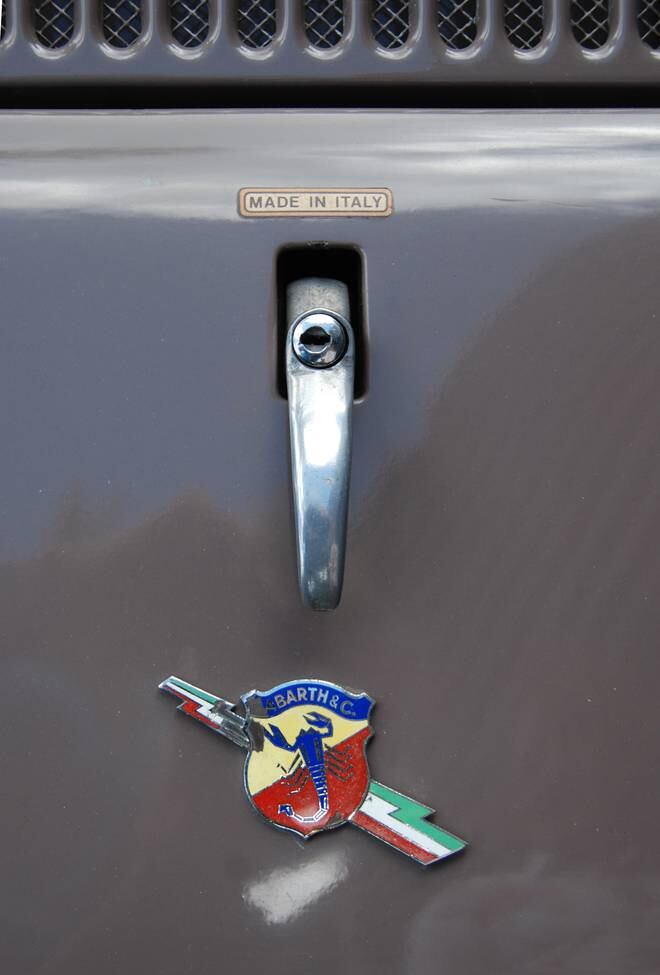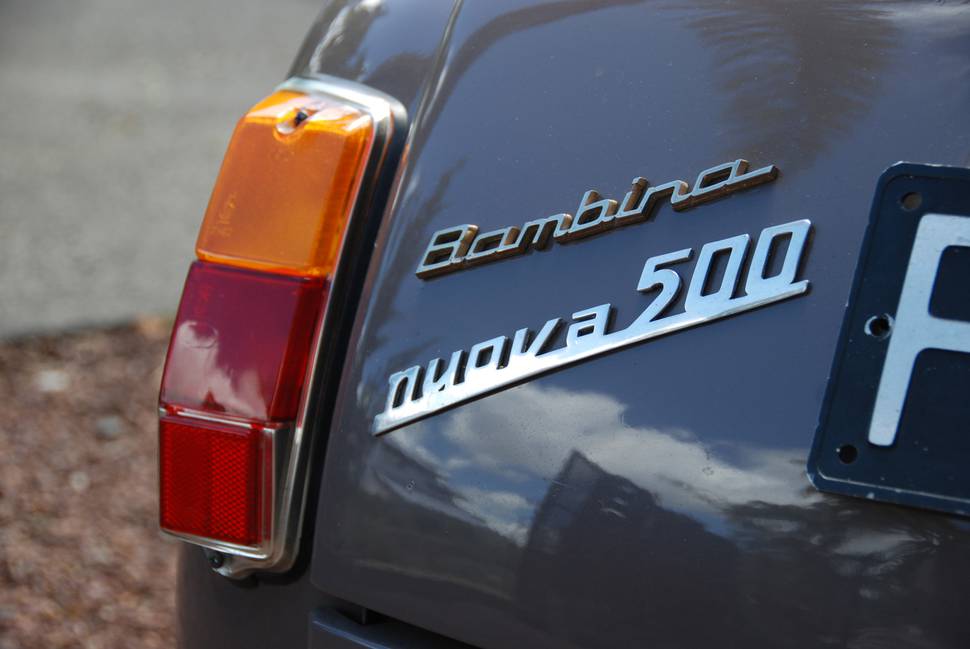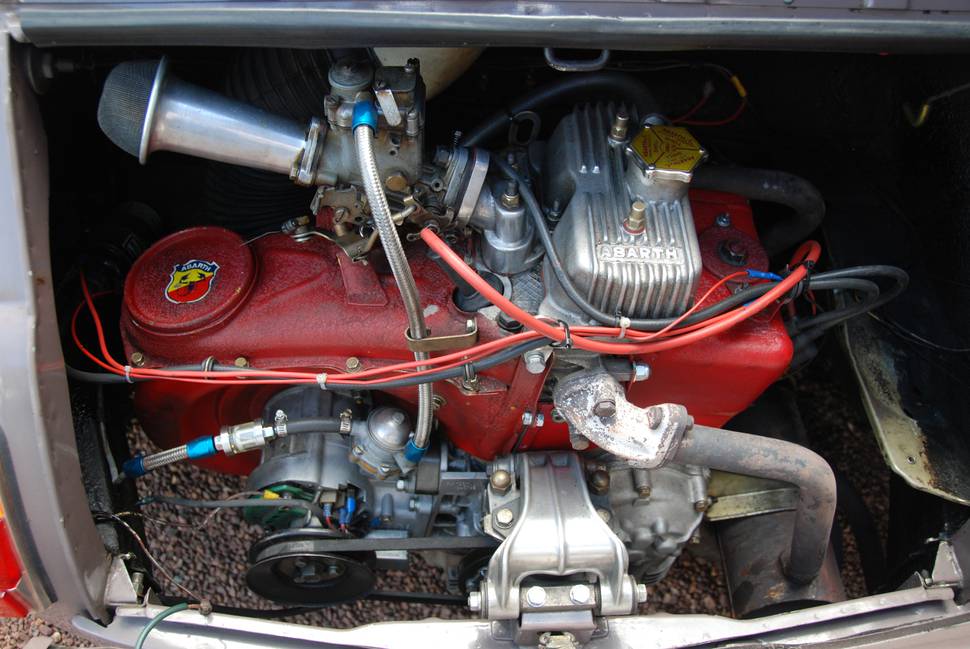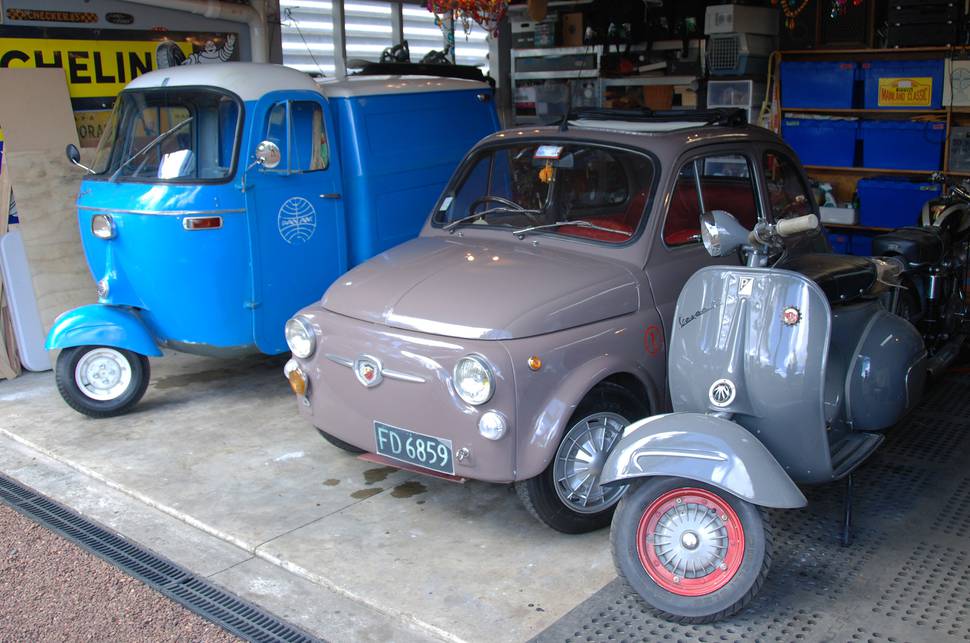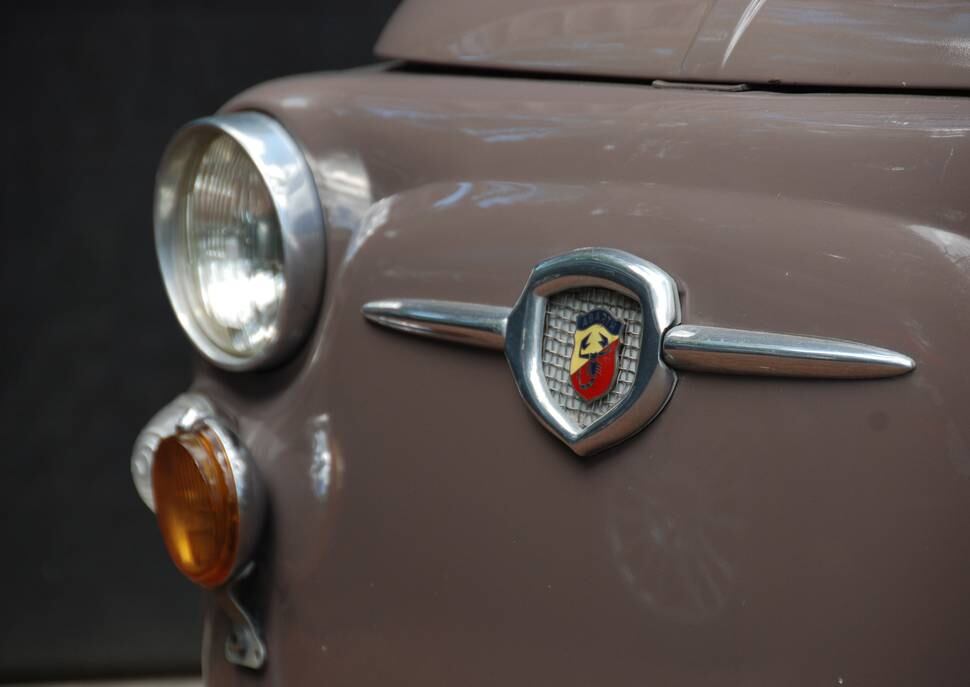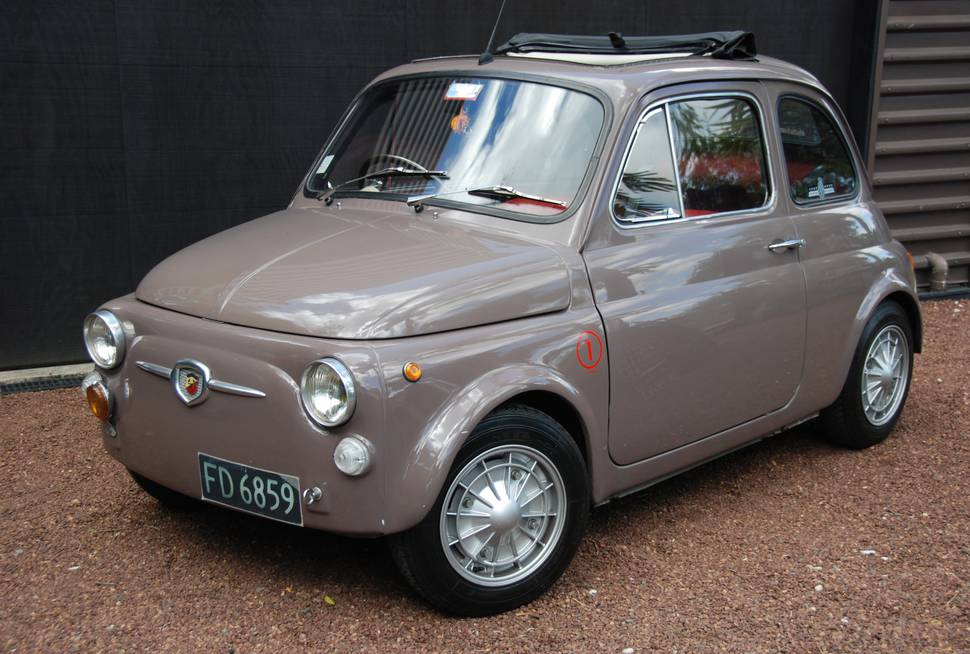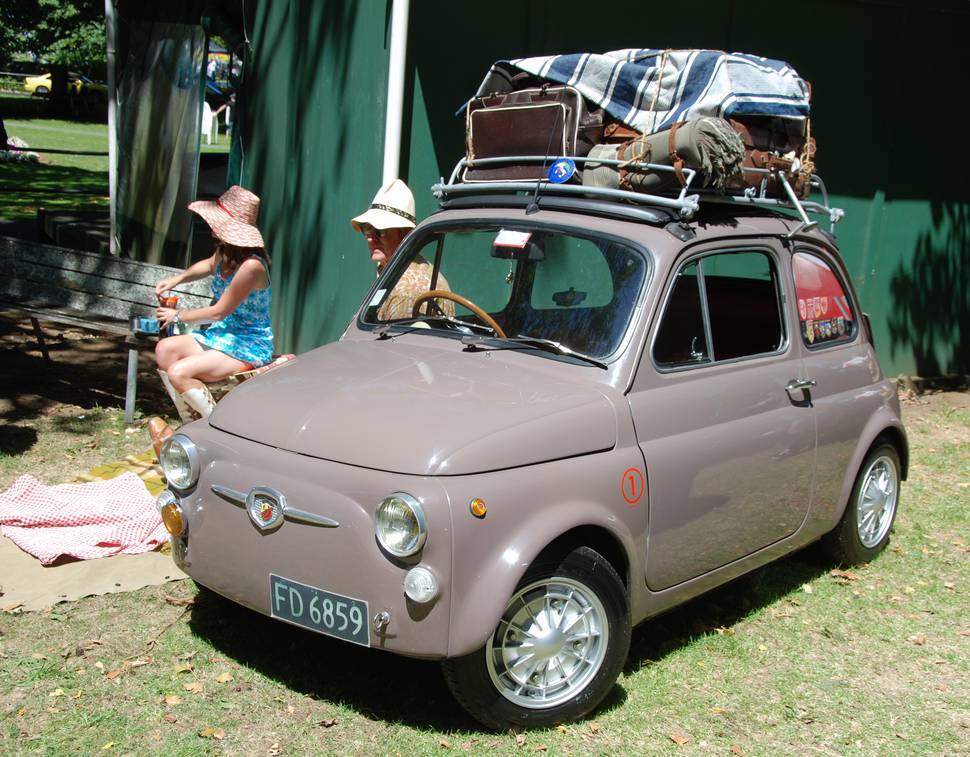 Back at base I realise I can't see a new car anywhere - they really do use the old ones for everyday - nor anything big, though Rachel is a V8 girl he says. Where's her V8? "Exactly," he replies, smiling, not that there's space for one among the jostling automotive midgets. It's lucky she's got a sense of humour!