Raelene Castle insists she's not gunning for the top job at the New Zealand Rugby League but the former Canterbury Bulldogs chief executive could find herself in the hot seat at the Australian Rugby Union.
Castle was recently appointed to take a lead role in the review of the Kiwis failed Rugby League World Cup campaign - in what can be seen as a curious appointment considering the former Netball New Zealand chief executive looms as an ideal potential candidate to replace under-fire NZRL boss Alex Hayton.
The review's findings are not expected until February at the earliest and although the independent panel is chiefly concerned with uncovering the reasons behind the Kiwis' shock quarter-final exit at the hands of Fiji, deep inspection is also being given to all aspects of the NZRL's planning and leadership going into the tournament.
Hayton's position may escape further scrutiny but there's potential for an awkward situation to unfold if the review uncovers the need for a change in management and his job was to come up for grabs.
Castle would be among the leading contenders for the role, however, the Herald understands she is keen on remaining in Australia and is currently sitting among a shortlist of three candidates in line to replace departing Australian Rugby Union chief executive Bill Pulver, with a decision expected in the next month.
Castle declined to comment on her aspirations with the ARU and denied any conflict of interest could arise from her position on the Kiwis review panel, stressing she does not have her sights set on Hayton's job.
"I've been employed specifically to do the review with Tim Castle (no relation) and there's also a CEO currently in place," said Castle.
"I'm employed to do the review and that's what I am focused on."
Indeed it would be a surprise if Castle had accepted the review job if she did view herself as a potential successor to Hayton, and one imagines she must have run things past the ARU before accepting the short-term job with the NZRL.
Still, the situation could raise eyebrows on both sides of the Tasman in either code - if either Hayton was required to exit his post and Castle did emerge as a possible replacement, or she was to win the top gig at the ARU before the review process was finished.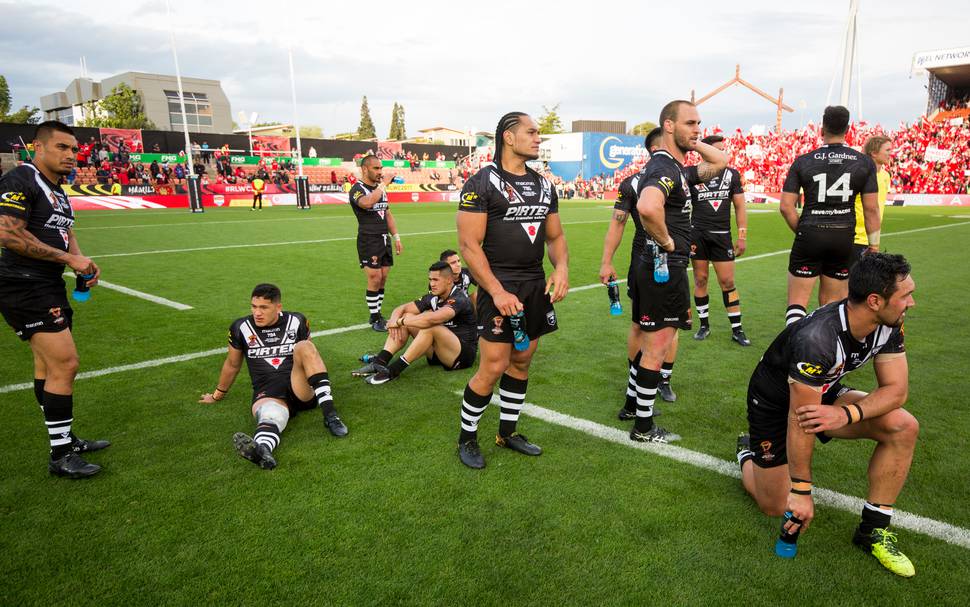 In years gone by, it would be a huge taboo for an experienced rugby league administrator with ties to one country's governing body to seek employment with another nation's cross-code organisation. Certainly in decades past it would have ruled her out of contention for the ARU post.
However, in looking at the NZRL's woes, it's glaringly apparent they could use an administrator with Castle's skills and business acumen.
One of the most influential women in New Zealand sport, Castle became the first woman to run an NRL club in 15 years when she joined the Bulldogs in 2013. During her time at Belmore, Canterbury made three finals appearances including the 2014 grand final defeat to South Sydney.
She announced her resignation in May despite having a year remaining on her contract, amid reports of tension with Canterbury chairman Ray Dib.
Hayton previously served as the NZRL's chief financial officer and his strengths and background lie in accountancy, while the national game is crying out for someone with greater flair and vision.
The NZRL needs someone in charge that's innovative and adept at engaging in business and able to get themselves in front of senior executives to attract sponsorship.
Castle's future may lie elsewhere but these are areas in which she would excel and it would be a shame if her influence on the NZRL was limited to her current consultancy role.