Kiwis captain Adam Blair has slammed Jason Taumalolo for snubbing New Zealand's World Cup campaign - saying a real man would have fronted up to coach David Kidwell and explained his decision to play for Tonga.
Blair is disappointed Taumalolo failed to advise management of his plans and says he and fellow Tongan defectors - Warriors centre David Fusitu'a, Parramatta back rower Manu Ma'u and Roosters forward Sio Siua Taukeiaho - have disrespected the Kiwis, Kidwell and New Zealand Rugby League, by jumping ship less than an hour before their World Cup squad was announced on Thursday afternoon.
"It's shattering because I'm passionate about New Zealand rugby league and I'm passionate about the Kiwis," Blair told Tony Veitch in an interview that will run at 12pm on Newstalk ZB.
"Maybe they don't feel the same way as some of the other boys about the jersey or our country or what we want to do.
"It was a hard pill to swallow and all of these boys have been in the team before and done a great job for New Zealand and a lot of faith was put back into them and they were about to be named in the Kiwis squad.
"So to be in the team and then call up the coach an hour before, it's a little bit disrespectful to New Zealand Rugby League and the coach himself."
The 31-year-old 41-test veteran is scathing of Taumalolo's lack of maturity in refusing to respond to calls, emails and text messages from Kiwis management and says he should have advised Kidwell weeks ago.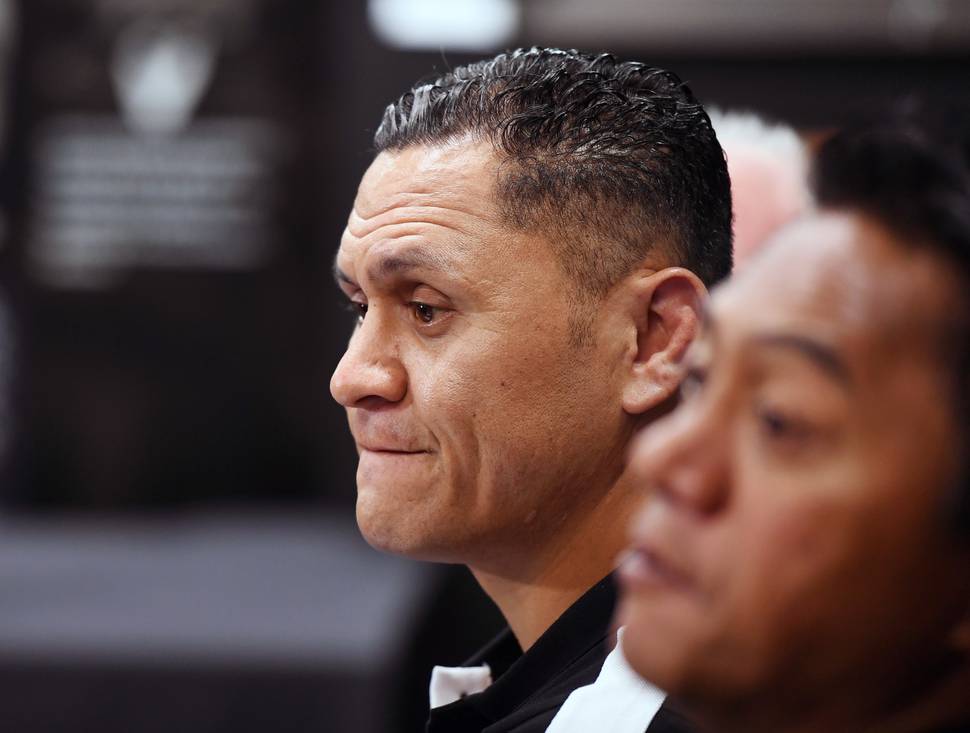 "You've got to be a man and own up to what you want to do," he said. "If you were man enough, you'd make the phone call and tell them.
"I'm sure he would have had a feeling before he got selected in this team that he was going to do something like this. He could have told them a couple of weeks ago because I don't think it was a last minute decision. Obviously this was something he was thinking about doing."
Blair refuses to accept a statement from Taumalolo claiming he wanted to "give back" to Tonga and scoffed at suggestions the North Queensland forward is unhappy over the punishments imposed on former test captain Jesse Bromwich and back rower Kevin Proctor, who were stood down from the World Cup for disciplinary reasons following the Anzac test. Bromwich's younger brother Kenny is thrilled after being called in to the Kiwis as a replacement for the Cowboys forward.
"There's obviously something else behind Jason's move to play for Tonga," Blair said. "No-one's been in contact with him - the only person that's spoken to him was [Kiwis selector] Tawera [Nikau], who spoke to him after the grand final. So we don't know what his reasons were."
Blair is more certain that Taumalolo's influence was a huge factor in Fusitu'a's late withdrawal from the Kiwis after the 22-year-old had previously knocked back repeated approaches to represent Tonga.
Blair is set to join Fusitu'a at the Warriors next season after deciding to leave the Brisbane Broncos to take up a three-year-deal in Auckland.
"From what I heard, [Fusitu'a] was committed. I've heard stories that a lot of people were trying to get him to play for Tonga - again I heard he was still going to stay strong and play for New Zealand. Then half an hour before the team's announced, I find out that he's pulling out.
"Obviously Jason's a big voice. He's our best forward in the game in the NRL, he's of Tongan heritage, and I'm assuming they would have spoken to each other and made a decision amongst themselves to do what they did."
Blair tried to talk down the likelihood of fireworks erupting when the Kiwis face off against Tonga in what is shaping as a blockbuster pool clash at Hamilton on November 11.
However, he has major doubts over whether he could ever again play alongside Taumalolo and the others who have chosen to snub the Kiwis jumper.
"When you play a game of football, you rely a lot on trust and the brotherhood and the trust of not letting your mate down," he said.
"At this stage, it feels like we've been let down a lot. So do we let them back in the team?
"You're going to have to find some way to be able to trust them again but does that cause issues and problems that we don't need?
"We'll cross that bridge when we come to it but it's quite hard to even think about having people in there that have turned their back on the Kiwis."
• Catch Adam Blair's full interview with Tony Veitch on Newstalk ZB from noon today.