The Nga Hau Ngakau Māori art exhibition has opened in the Te Awahou Nieuwe Stroom in Foxton.
The powhiri or welcome was led by Hemi Te Peeti.
A traditional blessing for the whakakitenga or exhibition was performed, after which all the guests were invited into the exhibit room.
This was followed with speeches and the presentation of a painting titled Pingao, by artist Robin Slow, to Horowhenua District Council. The painting was received by mayor Michael Feyen.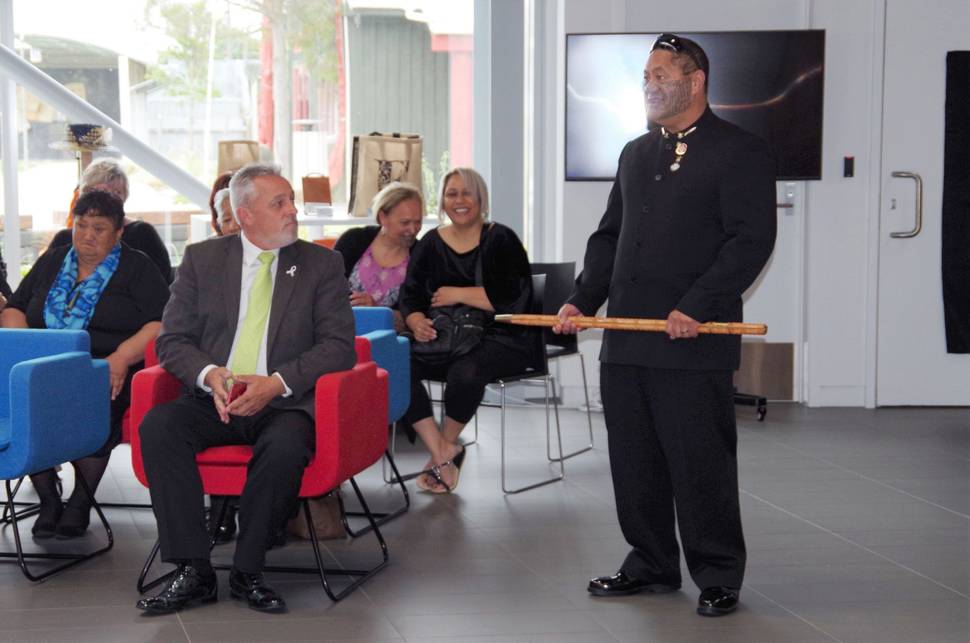 This exhibition features luminous paintings, intricately carved taonga puoro and beautiful music which is woven together forming these extraordinary exhibits, Nga Hau Ngakau (Breath of Mine).
These works of art are on tour around the country and belong to The Suter Art Gallery Te Aratoi O Whakatu. Foxton is the first venue in the North Island to host this exhibition.
It is a collaborative installation of Māori art between Bob Bickerton, Brian Flintoff, Robin Slow, Ariana Tikao, Holly Tikao – Weir and Solomon Rahui who exploring harmony, memory and storytelling using painting, sculpture and sound.
The exhibition is a must see and available to the public daily during normal library hours at Foxton until February 3.