I'm a big fan of baking with chocolate. Is there anything greater than melting together dark chocolate and butter to create luscious dark chocolate cookies? Or using fancy expensive cocoa powder to impress someone you like with a life changing chocolate brownie? Or gently heating a chopped block of dark chocolate into warm cream for silky, rich, ganache?
After seeing that for Fairtrade fortnight NZ (May 4-19) was focusing on chocolate, I thought I'd do a bit of digging. Because if there's one thing that tastes better than a fresh out of the oven chocolate chip cookie, it's one made with social justice on your side.
Read more:
• Organics market on the increase
• Auckland becomes a Fairtrade City
What does it even mean?
Fairtrade, in a nutshell, is a movement that ensures trade between developing countries and the rest of the world is done in a fair way. Essentially it allows for better conditions for the farmers in developing countries. It's a social movement which not only ensures fair prices to exporters for the farmers, it also advocates higher social and environmental standards for them. Other trades that have a big fairtrade focus include coffee, sugar, tea, and bananas. It's all about an open partnership, with respect and honest communication.
Cocoa cocoa cocoa!
When baking with chocolate, I always opt for the high percentage cocoa dark stuff. Funnily enough, what's labeled 'cooking chocolate' in the baking section of the supermarket, is often less than 30 per cent cocoa solids, and not particularly nice to taste. In NZ, the chocolate carrying the official Fairtrade mark includes family owned Whittaker's (Dark Ghana and 5 Roll refined creamy milk), giant outfit Cadbury's Dairy Milk, and a selection from Green and Black's.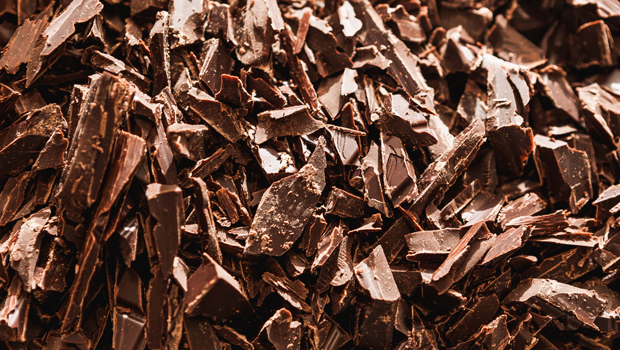 Photo / Josh Griggs
Where does it come from?
Fairtrade cocoa farmer Rose Boatemaa Mensah is currently visiting NZ from Ghana, as part of Fairtrade fortnight. Meeting the people behind the products, and hearing about how our decisions at the supermarket aisle directly impact their lives, is inspiring. Rose and her husband run their cocoa farm in Brong Ahafo, Ghana, which is part of the Kuapa Kokoo Farmers Union. It's been Fairtrade certified since 1995, and has 85,000 farmers in its membership. That's a whole lotta chocolate.
Rose says Fairtrade has enabled them, and the other farmers in the collective, to take control of their farms and their livelihoods. The practical ways that being Fairtrade helps the farmers directly, are things we take for granted. For example: because cocoa farms are often in remote parts of the country, access to education and healthcare is limited. Fairtrade has sought to change that. The Kuapa Kokoo collective established a mobile health clinic, financed by the Fairtrade premium (that we pay on Fairtrade products) to serve their communities needs. It helps funds schools in the communities where the farms are too. The collective believes that "an empowered woman means an empowered family" and so addresses gender inequality directly through education and training programmes, plus females are increasingly involved at all levels of the collective's decision making process.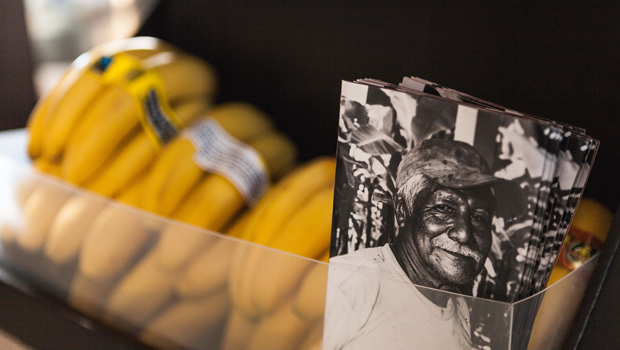 Photo / Josh Griggs
Why should we consider buying it?
The question here really is, why the heck shouldn't we? As consumers in the Western world, we're constantly making choices that have a massive wider effect. We're speaking volumes with our wallets every day - from our morning flat white, to the bananas in our smoothies, to our baking ingredients. Knowing that our dollars are going more directly to farmers in developing countries, rather than simply a large corporation's profits, and making a difference in communities, sounds like a bit of a no-brainer. And where chocolate is concerned, all the Fairtrade stuff available in NZ, is some of the best you can buy. The fact that it's Fairtrade is a bonus.
It's essentially about knowing where our products come from, and thinking of the bigger picture. It's not just a matter of us buying chocolate, or coffee, bananas, honey, or tea. It's about knowing that there are farmers behind those products we buy, when they arrive all nicely packaged to us on supermarket shelves. It's about considering a bit more than just the price. Ultimately it'll leave a sweet taste in your mouth in more ways than one.