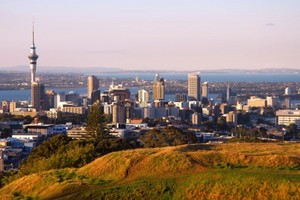 Auckland's commitment to Fairtrade has been recognised as the region becomes a Fairtrade City, the third in New Zealand after Wellington and Dunedin.
Currently there are over 300 local businesses - including cafes, restaurants and supermarkets - purchasing and selling Fairtrade Certified products in Auckland, and it's expected the number will increase with New Zealand being one of the fastest growing markets for Fairtrade products.
Announced in the midst of Fairtrade Fortnight, Auckland Mayor Len Brown says he's delighted to see his city join the network of 1000 towns and cities worldwide.
"We have a great sense of what's fair in New Zealand, and offering a fair deal to farmers and workers in developing countries is something that more and more businesses and individuals in Auckland are very keen to do."
He says Council will play its part by using Fairtrade Certified tea and coffee at its offices
and in meetings.
An instrumental player in pushing through the city's new status is Fair Trade Auckland
campaigner, Sam Drumm, who says going forward Aucklanders all have a part to
play.
"Fair trade is a serious issue and it's everyone's responsibility. Lots of things in life aren't fair, but trade can be if we all work together and make our choices count.
"Every year New Zealanders, often without knowing it, are putting millions back into the pockets of producers and farmers in developing countries just by picking up a bunch of bananas, bag of coffee, t-shirts or bar of chocolate that has one simple label on it -
Fairtrade."