Shrouded in secrecy since being announced five months ago, TimeOut has obtained fresh details of Donald Glover's Pharos festival.
Promoter Live Nation and its event production division Redrock had to submit a swag of documents to Auckland Council because Pharos will be held at council-owned Tapapakanga Regional Park.
The park, about an hour's drive southeast of central Auckland on the Firth of Thames, is also the site of the annual Splore festival.
Glover announced the vehicle for his musical alter-ego Childish Gambino in March. Named after the original lighthouse for the ancient city of Alexandria, the series of three live shows takes place from November 23 to 25.
It's only its second staging after the 2016 debut at the Joshua Tree National Park in California.
An information pack prepared for the council in May describes Glover as a "multi-faceted and fantastically talented global artist" who has "set a new standard in entertainment".
Glover, it says, is "arguably the most prolific creator of his generation", racking up accolades in film and TV hits. Acting achievements include two Emmy Awards and two Golden Globes. His Childish Gambino persona has earned him seven Grammy nominations.
Pharos is described as a fully immersive live concert experience. Childish Gambino performs in a large, temporary dome while a "virtual world" is projected on to the inside of the structure.
Before and after the main performance, attendees can take part in a "small Pharos village" next to the dome. They can watch "short film presentations, current episodes of the artist's television show Atlanta, participate in sketch comedy performances and access food and beverage options".
It's unclear whether this constitutes the "B stage" programme down for 7pm to 9pm each night on the running order given to the council.
The dome takes four days to build and two and a half to take down. Although it can hold 5500 people, organisers said they would restrict capacity to limit the "camping, environmental and traffic impact" on the site. In one document, the projected daily attendance is 4000, in another 3000.
As part of the US$149 ticket purchase, attendees can camp on-site. Initial plans to make it camping only have been shelved. Gig-goers can drive or get shuttle buses from central Auckland or the airport.
Unlike at Splore, Pharos will not spill over to the beach, which will remain open throughout a 12-day production period.
One document describes the festival as "phone-free", which tallies with the Joshua Tree event where punters were asked to seal phones in bags to stop visual or audio recordings.
Because the show is never recorded, the festival can only be experienced in person.
"This exclusivity spurs huge international interest and ensures his fans travel from around the world to see the festival."
The documents were released to the Herald by the council after a request under the Local Government Official Information and Meetings Act.
Pharos has provisional approval, subject to the usual requirements, including resource consent, the council said.
In an email to Vanity Fair, Glover said "Pharos is meant to be a communal space — a place that evolves and reacts to the culture".
"We aren't tied to a format and that lets us adapt in a way that others can't. We're selling real intimacy ... We're looking at expanding the world in 2018 - there will be more artists involved."
Ticketholders are assigned a "frequency" or a "wavelength", essentially a colour they are supposed to wear to the event. For the New Zealand shows it's green.
The Pharos app describes the event as "a holy place, a shared vibration for human progress" and "a gathering of the five intuitives of the human experience: tribe, ritual, experience abstraction, architecture and language".
Other rules include: "Be helpful", "Do not disturb anyone's vibration", "No irony" and "Small talk is discouraged - Real talk when possible".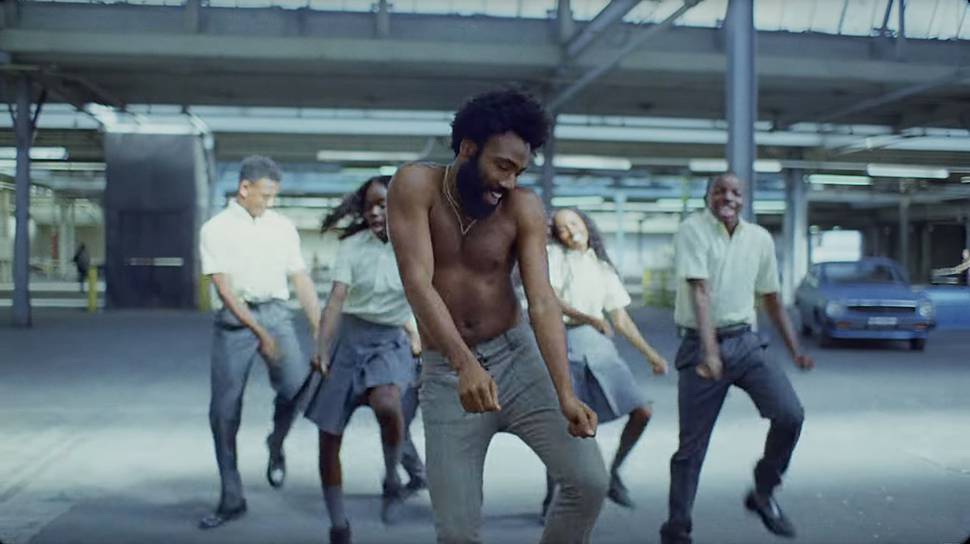 Reviews of the California event hailed the live musicians and improvisational aspect of the performances, as well as the "alien" visuals.
HipHopDX conceded "it was fairly difficult to hear song lyrics", but called it "the most revolutionary audio/visual experience all year".
Pharos follows Childish Gambino's Grammy-nominated 2016 album Awaken, My Love and his politically charged single and video, This Is America, released earlier this year.