Actress Rebel Wilson has had her history-making payout in a defamation suit against Bauer Media slashed on appeal.
The magazine publisher was originally ordered to pay Wilson damages of $4.5 million, but on appeal, that figure has been slashed to $600,000 — 13.3 per cent of the original amount.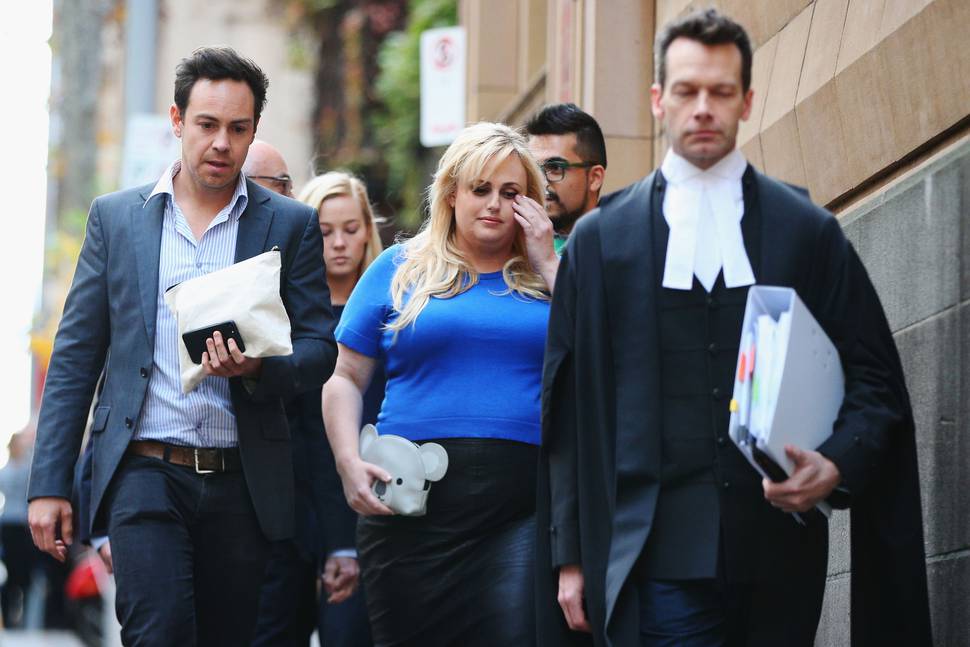 The Pitch Perfect star had originally been awarded the multimillion-dollar figure in damages last year after she was defamed in a series of magazine articles, which called into question issues around her real age and real name.
Wilson had launched the action against the publisher of Woman's Day over articles she alleged portrayed her as a serial liar and cost her movie roles in Hollywood.
The eye-watering figure was Australia's highest-ever defamation payout, with Wilson saying at the time she was "grateful" to receive a sum "four times the Australian record."
The Court of Appeal handed down its judgment in Melbourne on Thursday and Wilson was not present in court for the ruling.
Wilson, who is currently filming a movie in Europe, tweeted last night that whatever the outcome of today's appeal, she had not been in it for the money.
"The Court of Appeal in Australia will be handing down their decision in the morning re my defamation case against @bauermedia. As I've said before, I have already WON the case and this is UNCHALLENGED!" she wrote on Twitter.
Want the best of news, sport and entertainment delivered straight to your inbox? Sign up for Herald newsletters here.​
"What happens tomorrow is to do with the losers @bauermedia quibbling about how much they now have to pay me. While this case was never about the money for me, I do hope to receive as much as possible to give away to charities and to support the Australian film industry."
While the reduced damages bill will no doubt come as a huge relief to Bauer, it's still a larger figure than they could have paid - lawyers for the Pitch Perfect star claim that before the trial, she had offered to settle for $200,000.
Appearing as a guest panellist on The Project in April this year, the 38-year-old actress spoke out about the international firestorm that started after Woman's Day deemed her a serial liar over her age, real name and childhood.
"It's really awful," she said. "I started wanting to be an actor when I was 18. I worked every single day of my adult life to make that dream come true.
"17 years later when I got to a really fantastic point … a group of women who I didn't know, who had never met me, orchestrated this take-down and said everything about me in my life was fake.
"It was so devastating to have that happen. I'm proud of myself, though, for standing up to them. This is a huge media organisation owned by German billionaires.
That means they can afford to pay, by the way. And they intimidated me — they didn't want me to sue them publicly. But I felt like it was the right thing to do," she said.