Louis Maxwell is supposed to be the serene presence guiding nervous souls through their blind date experience on a TVNZ reality show.
But all that changed for the maitre d' on the latest episode of First Dates NZ when Maxwell unwittingly became the star of the show.
That's thanks to Brooke, a 23-year-old flight attendant who was supposed to be enjoying a blind date with Brock, a broadcasting student.
Instead of eyeing up Brock, Brooke only had eyes for Louis, calling him a "nice guy" and staring at him every time he visited their table.
When Brock made a toilet stop, she told a friend on the phone: "I think I'm more attracted to the guy that's serving us more than (Brock) ... he's so good looking, he's my type of guy more than him."
She didn't stop there. As Brock's toilet stop continued, Brooke scribbled away on a piece of paper, rushed over to the bartender, and told him to pass it on to Louie.
So far, so high school.
"I'm not a girl to give a guy my number because I hate rejection. That was a big step for me but I took it," she explained.
But Brock caught on to Brooke's big plan when he returned to their table and found her pen.
"What's this?" asked Brock. "Soz. Yep. Thanks," replied Brooke, before turning a similar colour to beetroot.
Unsurprisingly, the pair opted out of a second date, with Brock using the excuse that because he lived in Christchurch, and she lived in Auckland, it wouldn't work out.
She only had eyes for Louie, and was still following him around like a lost puppy as she exited the First Dates restaurant.
At that point, Louie still hadn't received her note, but when he did, his face fell into his hands.
"That is a first. I feel guilty," he declared. Then he pocketed her note.
Elsewhere, one-hand clapper Shyniese, a 22-year-old accounts manager from Tauranga, got on extremely well with Zach, a 25-year-old hospitality worker whose previous girlfriends "sort of turned lesbian".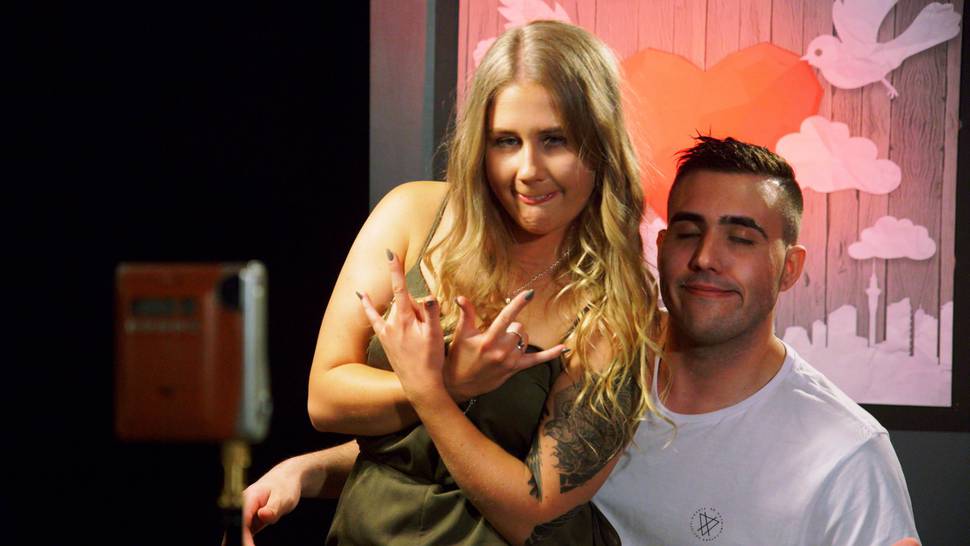 They did oyster shots together, posed for some funny photos, and laughed at Zach smearing chocolate on his face.
But when it came time to committing to a second date, Shyniese needed some convincing.
"I'm keen for another drink, let's get another drink," she finally declared.
Meanwhile, part-time poet Charlee wooed filmmaker Harley by giving him a card with a picture of a poo on it.
"My ovaries are getting old," the 35-year-old said.
"It's been about eight months since I had sex," the 34-year-old replied.
Despite an agreeable evening, and Charlee's declaration that yes, she would like to see Harley again, he wasn't so keen. He wanted to be friends. Facebook friends.
"All the things were there but I didn't get the full connection I wanted, there was just something not quite right," he said.
Finally, 18-year-old James made a terrible first impression on Rihana, 21, by showing up for their dinner date in a black T-shirt and ripped jeans.
"I need some structure, stability, so I stop doing dumb things with the boys," he said.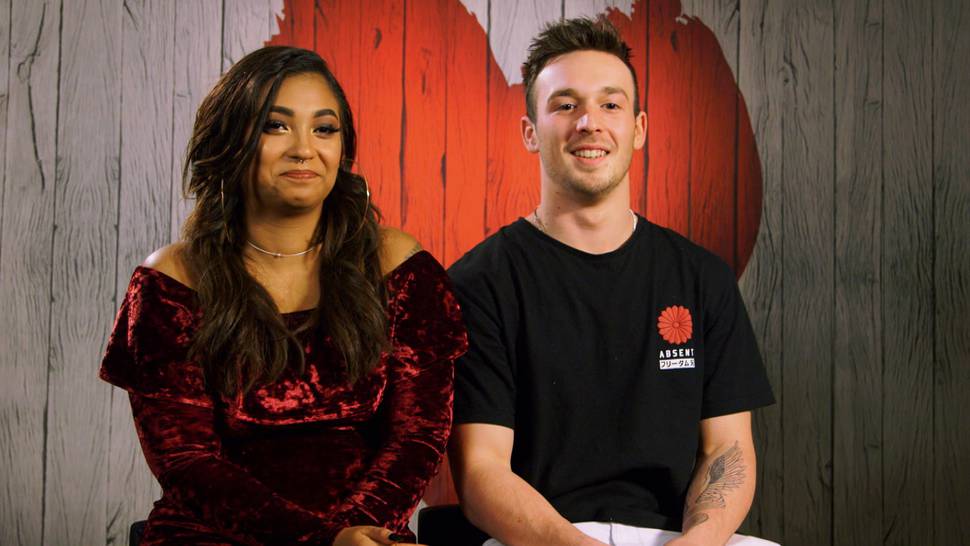 The pair decided to get another drink together, but not before James awkwardly prompted Rihana to kiss him on the cheek.
"You kiss me on the cheek," she replied.
"Your whole earring's in the way," he shot back.
Sounds like love at first sight.