Of all the new stars minted by the phenomenon that is Game of Thrones, Emilia Clarke's undoubtedly shines the brightest. After rising to fame as the Mother of Dragons, Clarke went straight into a leading role in last year's Terminator: Genisys and is now starring in Me Before You, a romantic weepie based on Jojo Moyes novel that opens in New Zealand theatres this week.
Although the trailer for the film paints her character as a grinning, giggling idiot, Clarke is rather good in Me Before You, which is thankfully not quite the twee-fest threatened by its marketing.
It's a role that showcases elements of Clarke's range rarely accessed in Game of Thrones, and bodes well for her future as a cinematic leading lady.
Charles Dance (Alien 3, Last Action Hero), one of Clarke's co-stars in Me Before You, represents a different kind of big-screen success for a Game of Thrones star. Although not exactly starving for work before his unforgettable turn as collective paternal nightmare Tywin Lannister in Thrones, the role has been a clear boon to his Hollywood career, and since then he's enlivened everything from 2014's Dracula Untold to last year's Victor Frankenstein.
Dance is one of those actors who brings a little something special to every project he participates in, and it's great to see him getting his due in mainstream cinema - he'll next be seen in the forthcoming Ghostbusters reboot. However, his best post-Game of Thrones performance by a mile is in the BBC's new three-part adaptation of Agatha Christie's And Then There Were None, in which he plays Judge Wargrave. That is due to screen on Prime this year.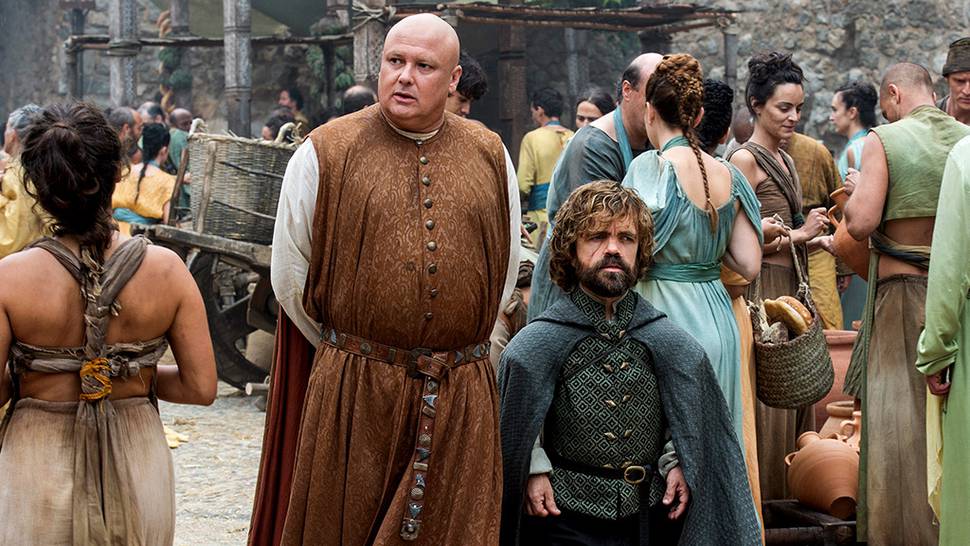 Peter Dinklage, who is so great as Tywin's son Tyrion, also had a career before appearing on Game of Thrones, including an award-winning lead performance in the acclaimed 2003 film The Station Agent.
Since winning an Emmy for playing the most famous dwarf in the world, Dinklage has focused primarily on broad turns in big screen comedies like Pixels and The Boss. That said, he was pretty great, although underused, as the villainous Boliver Trask in 2014's X-Men: Days of Future Past.
Sophie Turner, who plays Tyrion's ex-fiancee Sansa Stark, can be seen doing good, non-Sansa-esque work on the big screen as Jean Grey, one of more prominent mutants in X-Men: Apocalypse.
Maisie Williams, who kicks plenty of ass as Sansa's little sister Arya, is strongly rumoured to be playing Wolfsbane, one of the titular abominations in the upcoming X-Men spin-off The New Mutants.
Williams demonstrated considerable big-screen chops recently playing the lead role in The Falling, a Picnic At Hanging Rock-esque thriller about an outbreak of hysteria at an English girls' boarding school in the 1960s. It's well worth a watch, and Williams is great in it.
Brienne of Tarth, who tussled with Arya at the end of season four, is already a feminist icon thanks to Gwendoline Christie's badass performance. It's a vein the actor further tapped as Captain Phasma in Star Wars: The Force Awakens, and will perhaps be most interestingly explored via Christie's role in season two of Jane Campion's highly cinematic mini-series, Top of the Lake.
Christie also made an appearance in the final Hunger Games film, alongside fellow Thrones star, Natalie Dormer.
One stalwart performer who very much deserves the Game of Thrones bump is Norwegian actor Kristofer Hivju, who is killing it as Tormund Giantsbane, the bearded wildling gleefully pining for a horrified Brienne. He delivered a fantastic, subtle supporting performance as a very normal, non-Giantsbane-esque character in the amazing 2014 dramedy Force Majeure, but it's all-too-easy to imagine that Hollywood filmmakers will only cast him in tough guy roles.
The GoT bump appears to be finally kicking in for Hivju, and his first big Hollywood movie role is in Fast 8. Probably not as an accountant.
Also appearing in Fast 8, after joining the car-jumping franchise in the previous entry, is British actress Nathalie Emmanuel, who shot to fame global playing Daenyrus' lady-in-waiting Missandei in Game of Thrones. It's a long way from Hollyoaks.
Although Game of Thrones is infamous for replacing its actors, Dutch performer Michael Huisman will always be known as the show's equivalent of Dick Sargent, despite his predecessor in the role of Daario Naharis (English actor Ed Skrein) only playing the role for three episodes.
All that aside, Huisman is simply fantastic in The Invitation, a Neo-Yuppies In Peril thriller that recently hit DVD in New Zealand after playing at last year's film festival. Much of the ambiguity of the film ably rests on Huisman's subtle performance. He was also pretty good as the male lead in the surprisingly unterrible romantic fantasy Age of Adaline.
The two biggest male stars created by the success of Game of Thrones - Kit Harrington (Jon Snow) and Nikolaj Coster-Waldau (Jamie Lannister) - have yet to fully exploit their cinematic potential, although both actors have had a few whacks at it already.
Harrington's potential pulling-power was tapped early in the not-awful Pompeii (2014), but that was before Jon Snow became the phenomenon that we now know him to be. The actor has shied away from Hollywood blockbuster fare for the most part since then, it'll be interesting to see what kind of role will be the first to really evoke Snow's trademark bearded intensity on the big screen. Perhaps a rebooted Wolverine? Thoughts?
Coster-Waldau was pretty lame as the antagonist in 2014 "comedy" The Other Woman but was more at home as a mildly Lannister-esque character in the recent mega-flop Gods of Egypt, which I thought was good.
The Danish actor's best big screen performance was in the stellar 2011 Norwegian thriller Headhunters, which Hollywood is always threatening to remake. Studio logic could easily see him end up in that movie, which wouldn't be the worst use of his talents. I always thought he would be a perfect live action version of the prince from the Shrek movies.