League star Benji Marshall has weighed in on the axing of controversial X Factor NZ judges Natalia Kills and Willy Moon after they humiliated a contestant during a live show.
"In the NRL we don't condone bullying in any form anywhere. What I saw on the X Factor NZ last night by Natalia Kills and Willy Moon, who are supposed to be so-called judges, mentors and role models was one of the worst forms of bullying and totally unacceptable! As a proud Kiwi I am embarrassed by this," he said.
MediaWorks were forced to axe the husband and wife judges yesterday after they bullied contestant Joe Irvine on Sunday night, who has a history of mental illness. Their comments on live television sparked public condemnation.
Irvine remained in the running last night after public support saw him voted through to the next round.
NRL star Marshall said on Instagram the only positive from the saga was the way Irvine handled himself "with class in the face of adversity".
Less than 24 hours after Kills and Moon berated Irvine for being a "laughing stock", the pair were gone from the X Factor set.
Instead, last night's live show opened with host Dominic Bowden introducing the remaining judges - Stan Walker and Melanie Blatt - before explaining the married couple's absence.
"Yes, following last night's show, MediaWorks has made the decision that Willy Moon and Natalia Kills are leaving the show. From all of us, we believe it was the right thing to do."
Just hours earlier, MediaWorks announced Kills and Moon had been "removed" from the show, following an intense public backlash.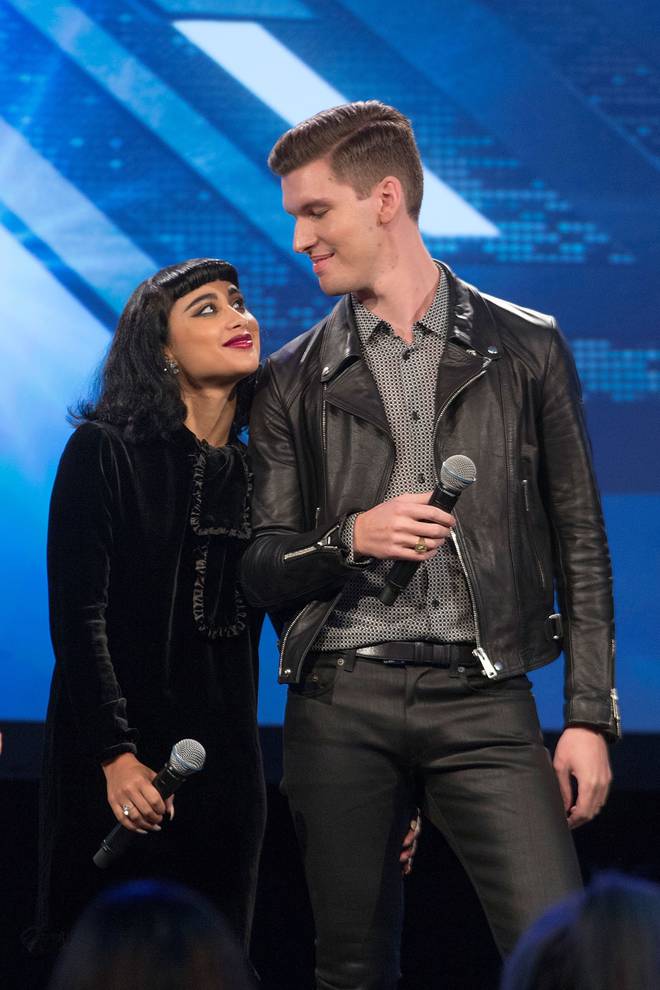 Kills accused 25-year-old Irvine of copying her husband's style, while Moon compared him to Psycho movie character Norman Bates.
"You're a laughing stock," said Kills. Last night, Irvine's brother Jon-Paul called the judges' criticism "ridiculous". "She [Kills] said she was ashamed to be there - so it worked out for her," he said.
Read more
•X Factor: 10 possible replacements for Kills and Moon
MediaWorks chief executive Mark Weldon condemned Kills and Moon's comments as "completely unacceptable". Sources told the Herald key sponsors were unhappy about the incident, putting pressure on MediaWorks to stand the pair down. Following the announcement, sponsor 2degrees issued a statement saying MediaWorks had made "the right call" removing the pair.
"Their behaviour was out of line with our company values and we are pleased they've made this decision."
The Mental Health Foundation also condemned the exchange and warned the judges' comments "encouraged bullying, demeaning behaviour". Chief executive Judi Clements said: "We all have the responsibility to treat people with dignity and respect and not be cruel and hurtful."