The pups were out in force today as dogs from around Auckland were taken for a stroll at One Tree Hill in the name of charity.
The Assistance Dogs New Zealand Woof & Walk charity event was held at lunchtime, with dog owners and dog lovers gathering for the walk.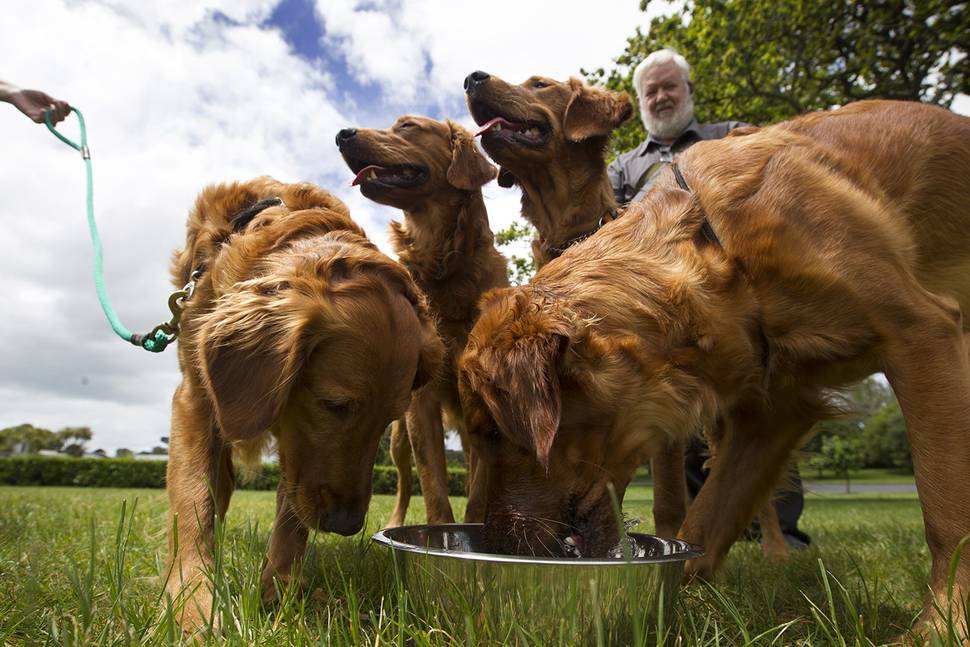 The charity provides trained assistance dogs to clients with a disability. Its purpose is to foster independent living, mobility, safety and companionship in its clients with each dog being specifically trained for each individual's needs.
All proceeds from the walk went to Assistance Dogs New Zealand, to help train the assistance dogs.