How can Auckland make its transport network greener? In the third part of the Herald's French Connection series, Jamie Morton looks at our public transport potential - and some odd ideas from Paris.
Imagine being able to dream what a greener future might look like - and then building the business case for it.
That's the freedom that Effiage, one of France's largest civil engineering and construction companies, has given to a colourful mix of experts, ranging from planners to psychologists.
Run from a building on the outskirts of Paris, its Phosphore Laboratory has come up with some fascinating concepts to make cities more sustainable.
There's the Modul'Air, a quirky cable-car system that can carry up to 5000 passengers per hour, produces no emissions, and requires much less supporting infrastructure, freeing up the ground below for dedicated bike paths or greenways.
Or the Modulo - an electric, non-polluting vehicle that can function as a passenger module, goods container, waste skip or mobile shop.
Much simpler are in-road lighting systems that bus drivers can activate to create instant lanes for themselves - meaning other vehicles get to use them the rest of the time, easing congestion.
These are ideas for the world of 2030.
But Paris can already boast some truly inspiring efforts to green its transport network.
Velib, operated as a concession by the French advertising corporation JCDecaux, is a large-scale public bike sharing system that now includes 14,500 bikes and 1,230 stations sited around the city.
It's remarkably easy: book a bike, hop on, pedal across the city and park up.
There's no charge for the first half hour and, by switching bikes, people can make an unlimited number of free rides each day.
Autolib is a public electric car-sharing service that now has 126,900 registered subscribers, 1084 car stations and 5935 charging points.
By 2023, it's estimated the bubble-like, zero-emission all-electric Bollore Bluecars will have cut an equivalent 75 million metric tonnes of carbon dioxide, just by replacing more than 25,000 privately owned cars.
That's in line with Paris Mayor Anne Hidalgo's so-called "war on cars".
Her 2020 plans would ban diesel vehicles, double the total length of bicycle lanes to 1400km, add yet more bike and scooter hire schemes and pedestrianise much of the right bank of the river Seine, controversially reclaimed from vehicles five years ago.
Hidalgo is now pushing to cut inner city travel emissions 60 per cent, and other transport in outer Paris by more than a third, to meet ambitious climate goals.
About half of Paris greenhouse gas emissions come from transport - one car-free day declared in 2015 was enough to briefly clear its skies of smog and cut pollution up to 40 per cent in some places.
And that's in a city where travellers can choose from a smorgasbord of rail, tram, subway, bus, bike or cable car to get around.
The city still has a long way to go to tackle its air pollution levels: a recent World Health Organisation report put its annual mean level of PM10 - small airborne particles associated with various health problems - at 28 per cubic metres of air.
Auckland, with its comparatively smaller population, little heavy industry and geographic isolation, had a level of 14, and the bulk of it is caused not by vehicles but wood burners over winter.
But land transport emissions still accounted for more than a third of the greenhouse gases Auckland produced - and commuting by private vehicle made up 40 per cent of our daily greenhouse gas emissions.
The latest Census data showed that, in 2013, just 6.5 per cent of Aucklanders travelled to work by bus and only 1.8 per cent used trains.
Planners have pointed out how public transport patronage had taken pressure off already-congested roads: the morning peak period in 2014 saw roughly similar numbers of vehicles crossing the Auckland Harbour Bridge to those in 2001, despite a 31 per cent increase in population.
Getting more people out of cars - or at least into low-emitting ones - would be crucial to hitting the Auckland Plan's goal of slashing emissions 10 to 20 per cent by 2020, and 40 per cent by 2040.
Consultation showed there was a will, but public transport had to be convenient, reliable and quicker - and people wanted current funding to be reallocated more favourably towards public transport, walking and cycling.
With this, Auckland Transport wants to boost the annual number of times people board a bus or train from 79 million in 2014-15 to more than 95 million in 2018-19.
Over the same time, it wants a lift in cycling trips from 906,518 to 2 million and, over this financial year, use new commute and travel planning initiatives to remove the need for some 20,240 car trips.
How?
The NZ Transport Agency and Auckland Transport are part-way through a big expansion of city cycling networks, including the Skypath on the Auckland Harbour Bridge and Seapath, which will link up the city centre to the North Shore, and the Glen Innes to Tamaki Drive cycleway, offering separated cycle access to the city from southeastern suburbs.
Replacing diesel trains with electric trains on the core network is estimated to save 15 million litres of fuel per year, and targeted to reduce emissions from the rail network by 70 per cent.
Once complete in 2023, the electrified City Rail Link will be able to move 30,000 passengers an hour.
Auckland Council chief sustainability officer John Mauro also pointed to a new, connected bus network with improved frequencies, parking policy revisions and just-announced work to investigate a new bikeshare scheme.
Like AutoLib, Auckland Transport was now also seeking a private partner to create a membership-based car sharing scheme, which would offer plug-in electric vehicles, and incentivise households to shed ownership of a second car, or any vehicle at all.
Such a scheme was explored in 2015 - but none of the nine proposals Auckland Transport got back met its objectives.
Both Auckland Transport and the Auckland Council were meanwhile looking to green their own fleets, and Auckland Transport recently received funding through EECA to pilot e-buses.
"Let's just be clear that this element is super critical to get right," Mauro said.
"We spend more on transport than anything as a council and we need to get best value for money, try a few new tricks, and go hard with a one-network approach with public transport, walking and cycling especially."
University of Auckland transport expert Dr Doug Wilson didn't see an immediate or single fix.
"There is a lot of institutional change, infrastructure change and personal choice change that needs to happen."
Auckland also obviously didn't have the infrastructure - or the funding for it - that a world city like Paris enjoyed.
Wilson noted a very small proportion of the transport system operated on renewable energy and while patrons said they would like it more sustainable, that didn't mean they would buy in if it cost them more or made things more difficult.
He saw plenty of potential for a rapid transit public transport system that linked up or fed rail lines with other modes such as shuttle bus or bike.
But transport woes would be made worse by poor housing affordability, which was driving a more spread out city and pushing patrons to the outskirts.
"While we look pretty good in terms of density, we have these suburbs that are sprawling across an isthmus that is not a circular hub-and-spoke transport solution - so we have to have different solutions than a Paris or a London.
"You can't separate land use and transport - they are two intrinsically linked things - so the two need to be planned, managed and developed alongside each other."
Professor: Why we should be cycling more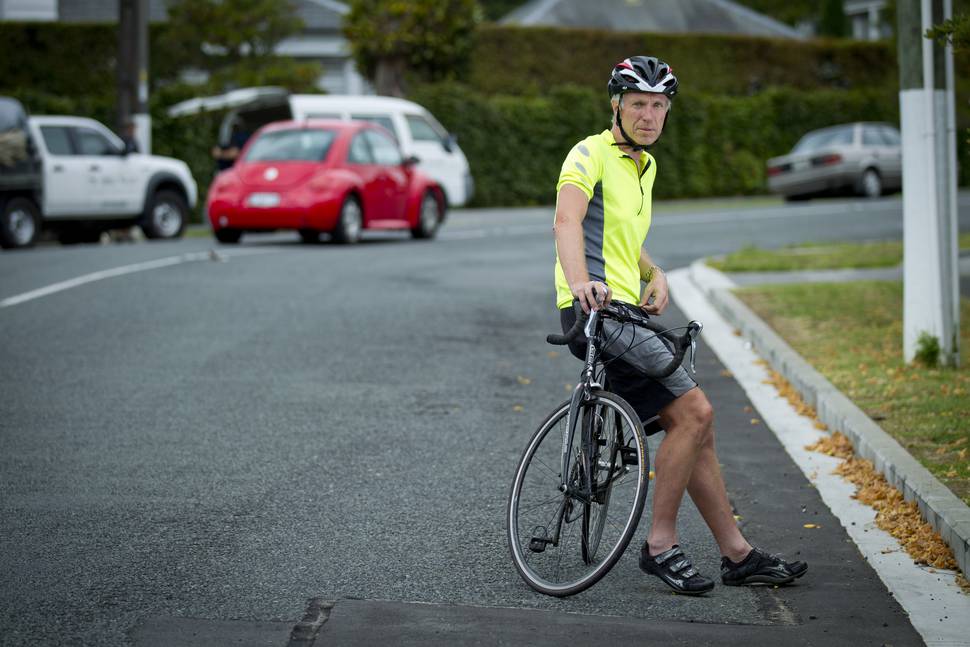 When an open day was held at Auckland's new Waterview Tunnel, one of the first people to cycle through it was Professor Alistair Woodward.
"Hundreds of people came down to ride through before the cars, old and young, fast and slow," the avid cyclist and Auckland University epidemiology said.
"Some I spoke to seldom used bikes to get around the city, because of safety concerns, but wanted to seize this opportunity, and they had so much fun riding on wide, smooth roads without threat.
"What if it was like this all the time?"
Woodward sees "huge potential" for more cycling in Auckland, where an estimated 31 per cent of residents ride but less than half that proportion bike to work or cycle at least once a week.
He would love to see a system like Paris's bikeshare scheme, which he has used.
"The majority of the population has access to bikes, and most people with access would like to ride more often. The biggest barrier is the quality of road space and traffic speeds."
But Woodward reckons things have improved over the 12 years he has been cycling, with new gold standard bike routes including the northwestern cycle path, the hot pink Lightpath and Grafton Gully cycleway.
Still, people were still accustomed to living in low-density cities and transport planners had historically given priority to high speed roads for cars.
Woodward suspected there was a lingering expectation that what was done in the past would carry on to the future - but there were promising signs, such as the Government's $100 million Urban Cycleway Programme, that historical spending patterns were not set in stone.
With more cycling would come more freed-up city space from less demand for parking, a smaller carbon footprint and health benefits that could result in dozens less deaths each year from conditions such as heart disease, stroke and diabetes.
It would also effectively unclog Auckland's notorious congestion: even if only 11 per cent of Aucklanders took their bike to work each day, it would have roughly the same effect on congestion as the school holidays.
THE SERIES:
Tuesday: Making Auckland green again
Yesterday: Building greener
Today: Moving greener
Tomorrow: Boosting Auckland's greenery
• Jamie Morton was hosted in Paris by the French government.