Princess Cruises' latest generation 144,000 tonne ship is heading this way this year but it's been Harri, the rose breasted galah (average weight 345 grams) that's been in the limelight this summer.
The cruise line's president, Jan Swartz, said the story of Harri, which stowed away on a voyage from Brisbane to New Zealand, was one of the most heart-warming tales she's heard during 16 years with Princess, part of the Carnival company.
''What I'm most proud of was the way our officers and crew took such good care of working with the regulators and then having so much creative fun with Harri, giving her her own cabin and her own crew and sending her parents some wine with a note from Harri.''
By chance, Harri's human family was on a cruise aboard a ship from a Princess Cruises sister line when the galah was found.
Besides Harri, Princess carries one in three of all the Australians who visit New Zealand on a cruise ship - more than 100,000 a year - said Swartz, whose company operates a fleet of 17 ships with more than 25,000 staff around the world.
It has three more big ships on the way during the next four years.
Swartz has been president of the Los Angeles–based Princess Cruises since 2013 and said the booming cruise industry had scope to grow further.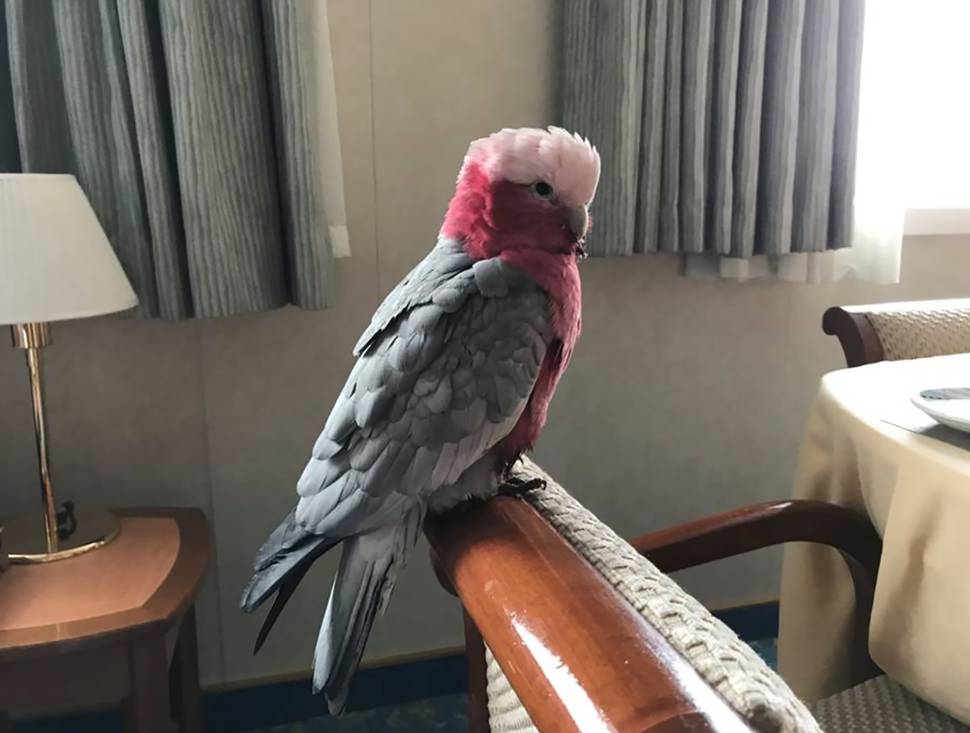 ''Our intention is to continue to grow demand for cruising as a vacation option - as of today all of the cruise beds in the world only represent 2 per cent of total hotel beds,'' she told the Herald.
She said the entire global travel market was benefiting from a shift away from accumulating material possessions towards seeking experiences.
The cruise line's newest ship, Majestic Princess, was heading to New Zealand in October. Putting the company's flagship in this market reflected its strength.
''New Zealand is of critical importance to Princess Cruises and a favourite for our guests,'' Swartz said.
Fiordland National Park was a key draw among the 177 port visits Princess ships will make to New Zealand this summer.
The Majestic Princess, although just 18m shorter than rival line Royal Caribbean's Ovation of the Seas, will be able to berth alongside the wharf in Auckland, unlike the bigger vessel which must anchor in the harbour and have its passengers transferred to land in tenders.
''We've been very grateful that the local authorities have been able to partner with us and make that available for our guests - our interests are the same: to have our guests visiting New Zealand rather than spending time exiting the ship,'' she said.
However, her company wanted improved facilities in New Zealand and rejected claims the industry wasn't pulling its weight to fund them.
''We look forward to further infrastructure investments and there are conversations ongoing about that. We do have quite a few government fees and taxes that do provide for investments in infrastructure,'' she said.
New Zealand is ranked 16th overall in the World Economic Forum global tourism competitiveness index but relatively poorly for price competitiveness - 104th.
Swartz said she had not had feedback about New Zealand getting too pricey, but operators here needed to be careful.
''Right now we're seeing good demand for New Zealand. Ultimately, each country must remain competitive because the market is global and ultimately consumers will decide what price they will pay to visit places. We always urge folks that while we understand that costs need to be recouped, every port needs to stay competitive within the global landscape.''
She said the number of new cruise ships coming into the market would keep a lid on prices.
''I think pricing is ultimately a function of supply and demand but we will continue to do our bit to offer a very competitive value,'' she said.