The Government is under increasing pressure to come up with solutions to ease the squeeze from record growth in tourism with warnings that if it doesn't, the $14.5 billion industry could be jeopardised.
Tourism has again trumped dairy as New Zealand's top export earner with spending by international visitors growing by close to 20 per cent during the past and numbers up by 11 per cent to 3.54 million.
READ MORE:
• Tourism and living costs sky high in Queenstown
• Milford off track but visitors pour in
Numbers have boomed during the past two years as the number of air services increases, economies strengthen in traditional markets and the middle class grows in emerging markets, particularly China and also India. New Zealand's reputation as a desirable and safe place to visit has grown, especially relative to terrorism-hit Europe - but the influx of visitors worries a fifth of Kiwis who in a survey out last month said there are too many of them.
Tourism Holdings chairman Rob Campbell says if New Zealand doesn't get it right there is a danger of building a "rather tacky" low-wage, low-skill tourism industry that doesn't benefit the country
Tourism Minister Paula Bennett says the Government will do more for communities, especially those with a small rating base to help build infrastructure and there are indications the Department of Conservation will get a funding boost in this month's budget.
During the past record-breaking peak tourism season the influx has led to:
• Alarm among visitors and locals over overcrowded walking tracks
• Disturbing images of backpackers defecating on the street and sleeping rough in the South Island
• A shortage of accommodation in tourism hotspots forcing New Zealand travellers out of them.
• A worker accommodation crisis in Queenstown.
• Waiheke Islanders fighting double decker bus tours.
• A threat to the lucrative Chinese market from hotel quality and pricing.
• DOC having to spend increasing amounts of its tight budget on cleaning toilets
• Congested roads and carparks and police being called to sort out tour bus parking rage and passengers missing flights in Auckland.
• The political and industry divide over funding models getting wider.
• Concern new immigration rules will further aggravate a tourism labour shortage.
Bennett says the surge in tourism is largely due to world circumstances outside New Zealand's control and is worried some people were getting a "bit whingey about it."
• WATCH: New Zealand tourism story
New Zealand is rapidly becoming a hot-spot for global tourists, with our tourism industry's rich history dating back to the early 20th century
She is confident New Zealand can handle more tourists. "I think we can certainly take some more visitors," she said. "But our focus is far more on who is coming, how long they are staying when they're coming."
Government agency Tourism New Zealand is no longer marketing the country over the summer because of pressure on hotspots, particularly Auckland, the central North Island and the southern lakes.
One industry group, the Tourism Export Council, estimates the government spends about $400 million a year on directly funding tourism, about a third of what it now takes in through GST alone from tourist spending.
Another industry group, Tourism Industry Aotearoa called for a $100m infrastructure fund 18 months ago and was under whelmed last year when former tourism minister John Key announced a $12m regional facilities fund over four years.
Bennett boosted funding for that fund by $5m earlier this year and has indicated there will be more available.
"I do think we do need to do more and I've been saying that - the $12 million last year was a test of whether the need was there and it's been proven there is."
But she says GST from tourists doesn't need to be tagged for spending by the government on tourism projects.
"New Zealanders benefit from that as they should. It goes into the consolidated fund and that means we can provide education and roading and hospitals."
In spite of pressure from some tourism groups and political opponents, Bennett said she was not keen on bed taxes or raising border levies to pay for DOC programmes, the minister is not keen.
"Not at this stage," she said.
The cruise sector - worth around half a billion dollars a year - was one that could be badly hit by additional taxes.
"They hate levies more than anyone. They pre-book years in advance at times and then they can't catch up and we have got some work to do with them."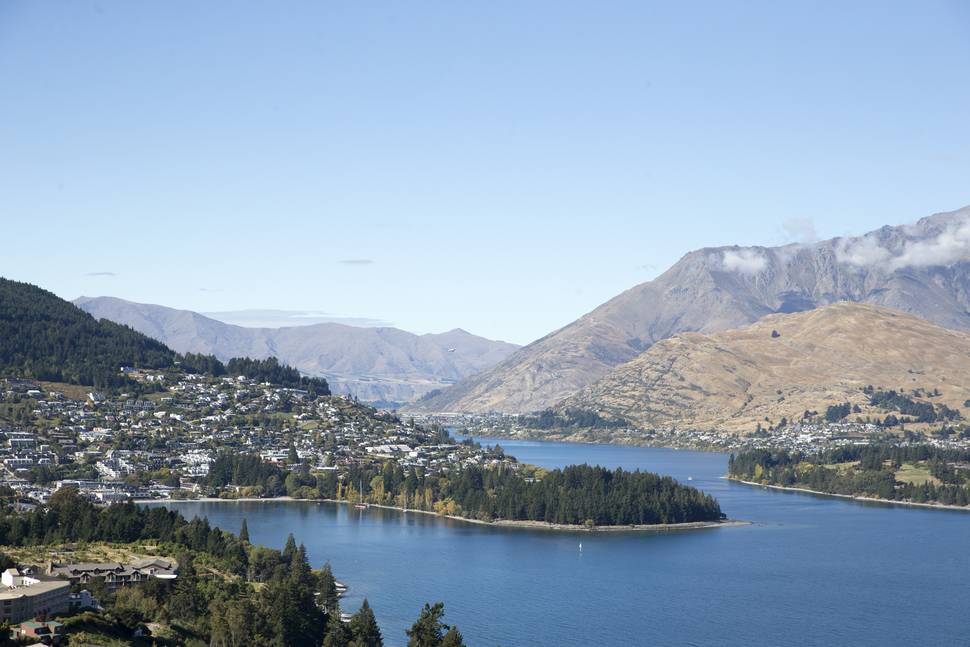 Additional taxes would add to costs for tourists who were facing hotel rates which Bennett said in Auckland and Queenstown were more expensive than Melbourne or London.
"I don't mind us being expensive but we can't be seen to be a rip-off because that will get through social media and do us increasingly more damage than good over a relatively short period of time."
She also worried that a big pool of money would be used as a "grab bag" for councils or the tourism industry.
"I worry about them concentrating on how they will get the money and how much it will be as opposed to what the projects are." so that New Zealanders remain welcoming to our overseas guests."
While political opponents and some industry groups favour bed taxes or levies, Bennett has an ally in TIA which has 1500 members ranging from Air New Zealand to sole operators.
Chief executive Chris Roberts said the border clearance levy - a charge of up to $22 and introduced in a surprise move in 2015 - was already being over-collected.
His group was not supporting a bed tax either.
"We're not convinced it is necessary - the good thing about New Zealand's that we have a fairly simple tax system here an there are a lot of benefits to keeping it that way," he said.
"Everybody has a different idea about where the money would go - it's all very well putting on some sort of tax or levy but what is it going to be used for."