In an hangar-sized exhibition hall at world's biggest travel expo in Berlin, two Gulf airline giants are in their respective corners.
In one of them, Qatar Airways sets off a media stampede when it unveils its private suites for business class travellers, which it says will revolutionise travel. In the other corner, Emirates is showing off its new premium lounge bar in the sky and plush new business class seats for its Boeing 777s.
Between them is Etihad - the third of the big state-owned Gulf carriers - and the airline is taking a select few people through its three-room ''Residence.'' This apartment with a butler costs close to $45,000 return from Sydney to London - per passenger.
Both Qatar and Emirates fly from New Zealand through their respective Middle Eastern hubs and they are two airlines at the very sharp end of the premium cabin battle.
One travel expert has likened it to an arms race.
At a packed news conference at the ITB conference in Berlin, Qatar's chief executive Akbar Al Baker said the "QSuite" would redefine travel.
It allows for four berths to be realigned by shifting screens to form a mini meeting area. Passengers can further adjust the screens to create a semi-private double bed for couples.
The first of the retrofitted planes would be operating between Doha and London by June. Qatar's Boeing 777-200LRs that started flying on the Auckland-Doha route would fitted with the suites from the middle of next year.
The airline took two years to develop them and has taken a global patent on the suites - usually seen only in first class cabins, which are becoming increasingly scarce.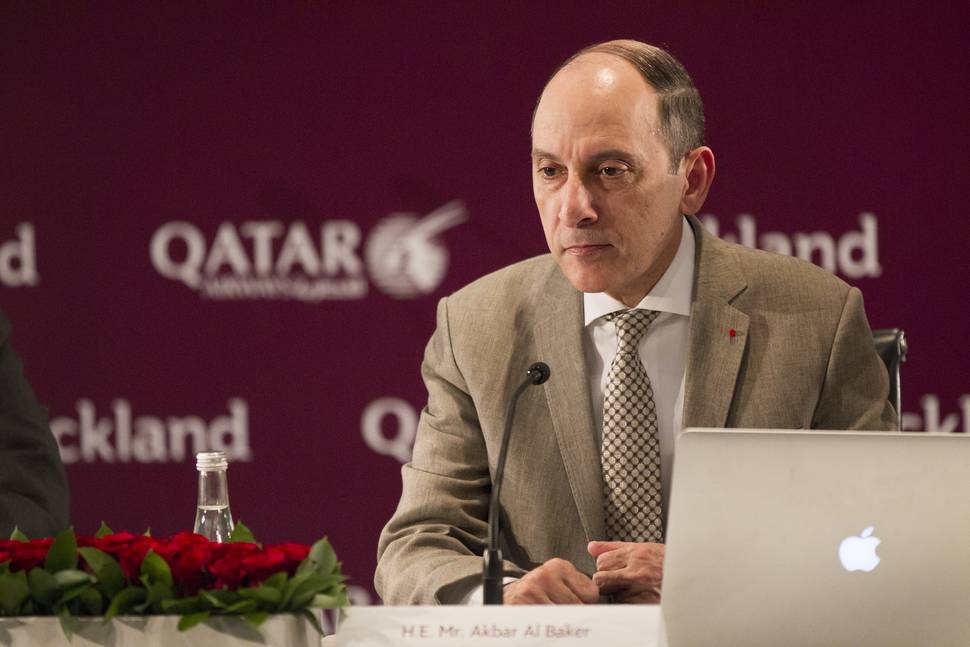 Al Baker's news conferences are must-attends and in Berlin he works the room asking his friends in the media to do away with formalities and call him Akbar ( "and please don't call me [Your] Excellency - it makes me feel 100 years old."
An Airbus executive comes in for a light roasting: "I scream at him every day about why they are not delivering airplanes faster, " Al Baker says.
His airline was re-launched 20 years ago and he's been at the helm during that time.
"This journey has not been easy, especially when we have to compete with giants both within our region and in other regions."
American carriers, which are battling all the Gulf airlines' expansion into the US, come in for a serious lashing from Al Baker.
We will be in the forefront of competition and we will give them Hell.

SHARE THIS QUOTE:
"When you have a substandard product then you shouldn't be complaining about people that provide a high standard product. We will be in the forefront of competition and we will give them Hell."
Most airlines have modernised their aircraft during the past decade and one analyst says it is cabin interiors where the battle is now being fought.
About 95 per cent of the world's 3.8 billion passenger journeys are in the economy cabin, which for airlines is their bread and butter. It's premium cabin yields that can provide the big difference, if they get them right.
Innovation in cabin design was vital, Yan Derocles, an analyst at Oddo Securities in Paris, told Bloomberg. "Companies with poor seats lose passengers and those with good ones keep them," he said.
Flight Centre's general manager of product, Sean Berenson, said the Middle Eastern carriers in particular were slugging it out.
''They're absolutely in an arms race to produce the best product."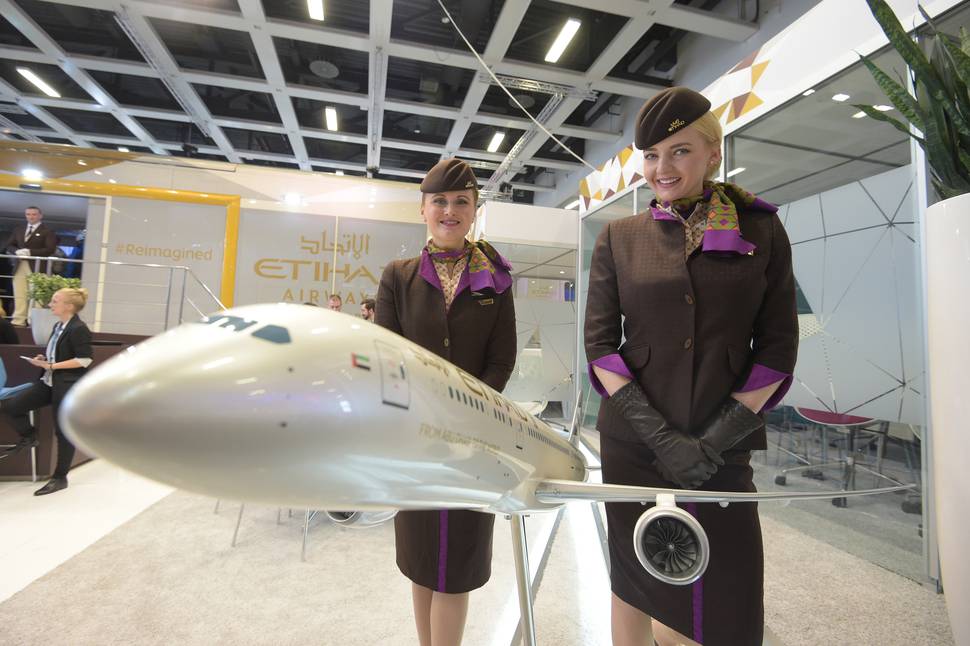 At Emirates' Berlin stand, the airline is displaying its multimillion-dollar revamp of the onboard lounge on its double decker A380s, which airline president Sir Tim Clark said had taken its inspiration from a private yacht cabin.
While retaining the trademark horseshoe-shaped bar, the new lounge will have more seating and also feature an airier look and feel.The new bars will be rolled out from July, including in planes that fly New Zealand routes.
Emirates is bigger than Qatar and has much more capacity into New Zealand, with five of the big two-deck aircraft flying in and out daily. It came out as top airline in a recent House of Travel survey of those travelling across the Tasman.
While Al Baker believes the US carriers are lagging with product, they are a long way ahead of where they were just five years ago.
On its transpacific routes, American Airlines has lie-flat beds in the Dreamliners it is adding to its fleet at a rapid rate, and Hawaiian Airlines now has 18 Italian-made lie-flat seats on its longhaul A330 planes, including those which fly to Auckland. Although primarily a leisure carrier, it is aiming at couples and those travelling for special occasions.
Delta has also developed closed-in suites, but Qatar may beat them into the air.
Other airlines flying to New Zealand have upgraded.
Among them, Cathay Pacific has a completely new business class cabin in the A350s it has been flying here since October last year.
Singapore Airlines has spent $465 million remodelling the cabins of its 777-300s and has said it will use the upgraded planes to cover the peak period in New Zealand.
The "Next Generation" cabins aboard the aircraft feature new comforts and have first class mini-suites that the airline says are among the most spacious in the sky, and business class seats that have the industry's widest fully flat bed.
Although it relies on loyalty, service and cabin innovation rather than outright bling, Air New Zealand is refreshing its 777-300s. Australasian rival Qantas has revamped business class seats in its Boeing 787 Dreamliners coming into its fleet later this year and will fly from Perth to London next year.
Thai Airways says that in the highly competitive airline industry it has completed a revamp of its Business Class cabins, "placing service-based emphasis on the needs and personal preferences of each passenger, equivalent to that of a five star hotel" and offering those passengers foot, neck or shoulder massages in its Bangkok lounge.
And it's on the ground where airlines are also battling it out.
Cathay Pacific will soon be flying its new Airbus A350XWB to New Zealand. Aviation writer Grant Bradley took a look at The Pier - Cathay's luxury Hong Kong lounge.
At Cathay's Hong Kong base, the airline has several lounges. One covers 3300sqm, is 100m in length, with fast and slow lanes for dining, drinking and relaxation options along the way.
Air New Zealand has spent tens of millions of dollars upgrading its lounges in Auckland, and along Australia's east coast and has moved into a new Star Alliance lounge in Los Angeles.
The priciest real estate in the world
Aircraft cabin real estate is probably the most expensive in the world, so the airlines go through painstaking processes to get interiors right.
Qantas is introducing Boeing 787 Dreamliners later this year and early next will use the plane to fly on very long haul routes. Every part of its cabin has been extensively reviewed, because of the length of time passengers will spend there. The airline's Dreamliners will have a strong premium skew, with 42 business class seats, 28 brand new design premium economy seats and 166 economy seats.
The seats come from Thompson Aero Seating in Portadown, Northern Ireland, where the company enlists local residents to test trial seats by sleeping on them.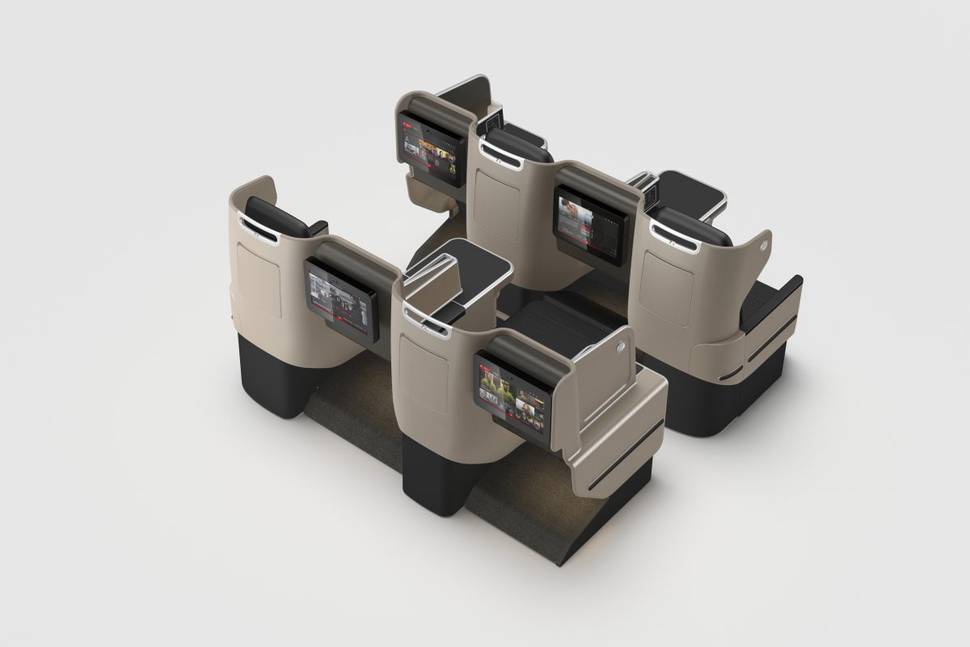 Airlines seats are built to suit 95 per cent of the flying population and they then aim to make sure those outside that percentile band are comfortable.
Qantas will use tri-weave fabric rather than leather on its Dreamliners as it has found the fabric breathes better on long haul flights. The finish on the aluminium and darker woodgrain laminate is all very deliberate.
It has to look good while conforming to strict safety regulations, and always battling against adding weight.
The seats, which will be arranged in a 1-2-1 configuration, are fitted with high-power USB chargers to meet the growing demand for rapid charging of the devices passengers are bringing on board.
Qantas is also designing a self-serve bar in the business cabin, and expect a move away from anything that has the industrial galley look.