Qatar Airways cabin crew member Nate Hovee describes how staff and passengers cope with the longest commercial flight in the world - the 17-hour Auckland to Doha service.
What's different about an ultra-longhaul flight for crew compared with shorter flights?
One major difference is that, as a crew member working on the world's longest non-stop commercial flight, we have multiple phases of the on-board customer experience to which we cater; it's an evolving travel experience that goes beyond the typical "flight pattern" (take off, eat, watch a movie, rest, land). Not only do we offer much more in terms of beverage and meal services (two full hot meals, snack boxes, warm sandwiches with ice cream and refreshments, etc), but we also focus a great deal on customisation based on each customer's needs at any given stage of the flight. While some of our customers sleep or enjoy our inflight entertainment system, others may want to have a long chat in the galley while drinking their third (. . . fourth or fifth) cup of coffee. As cabin crew, we recognise that we will be expected to respond to multiple phases (eating, resting, socialising, walking around, etc) for individuals or entire groups at any one time.
The 14,535km Doha-Auckland route is now the longest in the world. The Boeing 777 arrived ahead of schedule in about !6 hours 10 minutes. The return flight could exceed 18 hours. Quest hosts CNN's Business Traveler show. Qatar Airways' daily service will add close to $200m to NZ's economy
Another difference is that our customers face challenges to their comfort on ultra-longhaul flights. For our younger passengers, parents with infants, customers with disabilities, and customers who are not at their peak health, we put a great deal of attention and care into ensuring their safety, wellbeing, and comfort, so as to avoid any stressful situations and problems that may arise over the course of a 17-hour flight, a length of time difficult for many individuals to stay in a flying tube at 35,000 feet.
Finally, ultra-longhaul flights require significant behind-the-scenes maintenance in order to keep the aircraft interior presentable and comfortable, including the constant cleaning and restocking of items in the on-board bathrooms, rearranging of carts and supplies for several services, general tidying up throughout the cabin and galleys, resetting IFE screens or controllers, waste collection and management, and communicating important information to our colleagues during shift changes to maintain a smooth working environment.
How do crew work their shifts on the Auckland-Doha route?
Approximately three hours into the flight, after the cabin crew have carried out the initial meal service (in both Premium and Economy classes), one-half of the crew will go to the on-board crew rest area for their required rest period (roughly five hours). The other half will continue working and conducting various services, responding to customers' individual requests, maintaining the cleanliness of the cabin, galleys and lavatories, and ensuring the general safety, comfort, and wellbeing of everyone on-board. After the first rest period, the two groups of cabin crew swap, and the second group will go for their rest. After both groups have gotten their rest, the entire crew will work together for approximately two or three more hours until the aircraft comes in for landing.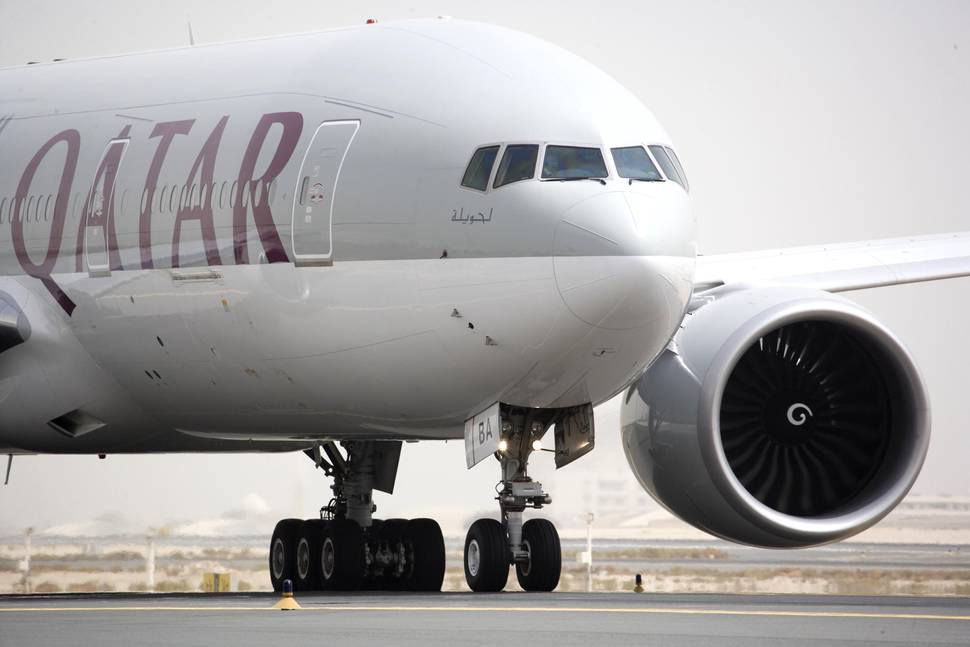 How will they run the service on the flight?
In Business Class, the cabin crew offers an a-la-carte service, giving customers the opportunity to eat whatever they would like from the Business Class menu at any time. In Economy Class, the crew serves the first main meal service followed immediately by hot beverages. Then, snack boxes and individual water bottles are distributed to each customer. Later in the flight, sweet and savoury snacks (warm sandwiches and cakes/ muffins) are offered throughout the cabin, along with ice cream and hot/cold beverages. Several hours later, "movie snacks" are offered. These often include chips, chocolates, and candy bars/granola bars. Then, a few hours prior to landing, the cabin crew serve another main meal with refreshments.
Best and worst things about ultra-longhaul?

FOR CREW...
Best:
Having extended quality time to interact with customers and fellow crew members. Sharing travel experiences and learning about others from all walks of life around the globe are truly remarkable benefits of my job.
Also, I love having a dedicated five-hour rest period on-board

SHARE THIS QUOTE:
; this helps break up the flight into segments (rather than looking at it as a 17-hour workday), and for this reason I often prefer to do ultra-longhaul flights over some of our shorter longhaul flights.
Worst: Facing unpredictable challenges at 35,000 feet where your resources and space are limited. An example would be if I'm working on a completely full flight and several customers are experiencing upset stomachs (perhaps due to turbulence or inability to sleep) while we are attempting to distribute sandwiches and beverages. If half the crew on-board are resting, and all the bathrooms are occupied, with customers waiting outside, it can make for quite a stressful day at work.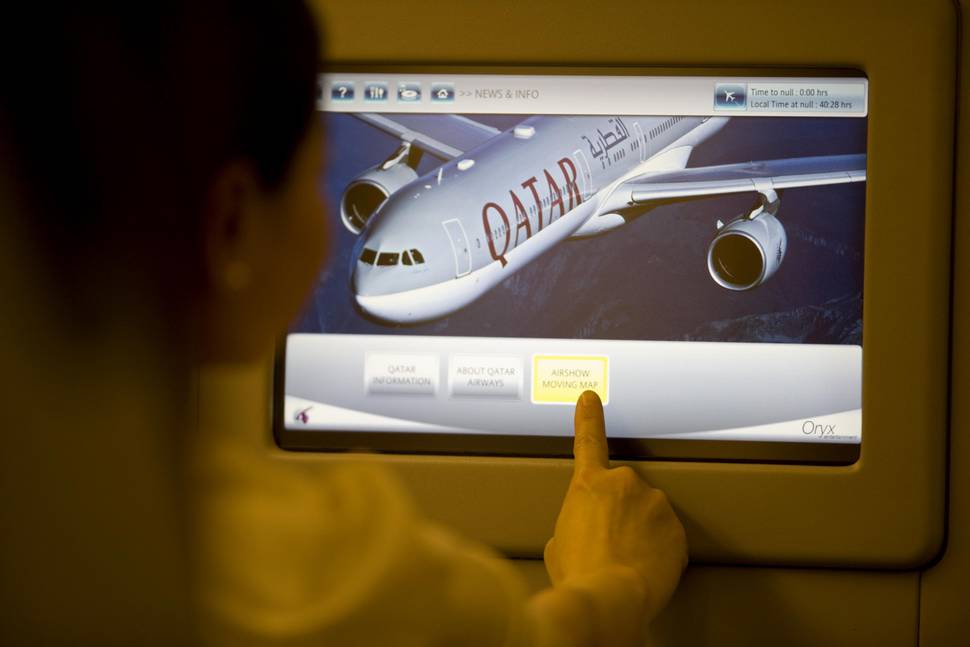 How do the passengers cope?
I have noticed that on a number of ultra-longhaul flights, many of our customers appear to sleep rather well in our generously sized Economy seats on the Boeing 777-200LR, even on a full flight. Some will spend half the flight or more resting or sleeping in their seats. Fortunately, our customers can also pass the time by going through thousands of entertainment options on our inflight entertainment system. A number of our customers walk around and stretch in the cabin, take in the outside view, and chat with fellow customers and cabin crew in the galleys for hours on end.
What do crew do during their rest times?
During our rest times, we normally sleep in the crew rest area at the back of the aircraft (above the passenger cabin). We each have small private rest compartments where we may sleep on a fully flat (180 degrees) mattress. If we cannot sleep, we often read or eat downstairs in the galley area.
What's the crew rest area like?
The crew rest area on the Boeing 777 aircraft is a crew-only section located above the Economy Class cabin. There is a small changing area, closet space, and a long single aisle with individual "bunks" (private rest compartments) located on either side. Each bunk is equipped with a privacy curtain, lie-flat mattress, pillows, blankets, reading lights, air vent, and clothing hanger. There are no IFE screens, and in order to maintain cleanliness on all flights, food is not permitted in the crew rest area.
I will say that I've had some of the best sleep on any aircraft within the crew rest compartment. In my opinion, it beats a lie-flat Business Class seat any day!

SHARE THIS QUOTE:
What's your advice to passengers on coping with a very long flight?
I strongly recommend breaking these very long flights into segments, allowing for dedicated time to sleep, eat, walk around, converse with other customers and crew, and watch a few films or television episodes. It's best to stay awake for the first few hours of the flight, which is the perfect time to enjoy the first meal service while taking in a movie or two on your personal IFE screen. Before nodding off, browse through a couple of travel articles in our Oryx Magazine and strike up a conversation with your on-board neighbors or cabin crew; we always love to meet our customers, and interesting conversations certainly help time fly by. Getting to know the people around you provides a sense of trust, comfort, and wellbeing, and I believe this matters a great deal when you are traveling with the same individuals for over 17 hours in a confined space. In order to maximize your sleep, be sure to utilise our amenity kits, which include socks, ear plugs, and eye mask, and always feel free to ask for an extra blanket or pillow. In addition, you may want to have your own neck pillow, as I often find this works wonders for me when I travel as a passenger.
Furthermore, here are a few obvious but essential recommendations, especially for ultra-longhaul flights:
• Stay hydrated with plenty of fluids (preferably water) as the aircraft air tends to be much drier than what we are accustomed to on ground;
• Get up and walk around often;
• Do small leg stretches in your seat hourly.
Finally, don't hesitate to reach out to any of us at any time if there is anything you need that would make your journey more enjoyable and comfortable. When we say it, we truly mean it!
- Nate Hovee has been a cabin crew member with Qatar Airways for two years and nine months. He works in the Economy cabin and is also a Service Excellence Coach.
Background
I am originally from Portland, Oregon, in the United States, but I have spent a significant amount of time overseas for university study abroad programs and work. I have lived in England, New Zealand, Turkey, and now Qatar. Prior to joining Qatar Airways, I worked in freelance media production, including editorial photography and documentary film.
Aviation has always been a huge hobby for me, and at this stage in my life, it's a tremendous privilege for me to work in an industry I have enthusiastically followed since I was a child.
Favourite destinations
Some of my favorites include Tokyo, Auckland (New Zealand is honestly one of the most beautiful countries I have ever visited; I had the pleasure of living and studying in Wellington for six months!), Istanbul, Vienna, Montreal, Chengdu, Budapest, Singapore, Seoul, Saigon (Ho Chi Minh City), Moscow, Phuket, Hong Kong, and Johannesburg.