Russia's Aeroflot has been revealed as the most powerful airline brand, although American Airlines is the most valuable.
A study by valuation and strategy consultancy Brand Finance finds its dominance in its home market, marketing investment, a new fleet and Russia's growing hub status underpin the result.

American Airlines is the most valuable brand, however, worth US$9.8 billion.
By value Aeroflot ranks 26th, with its brand valued at US$1.2b.
Air New Zealand makes the top 50 and has climbed two places to 34, on US$807 million.
Brand Finance said Aeroflot had an AAA brand rating.
"The news may come as a surprise to those in Europe and North America more familiar with Western or Gulf flag carriers. Aeroflot's brand strength stems in part from dominance of its domestic market," the study's authors say.
"Its brand equity scores for metrics such as familiarity, consideration, preference and loyalty are formidable, both when compared against other Russian airlines and against foreign ones within their home markets."
Brand Finance said this was all the more impressive given that there are no air routes for which Aeroflot has exclusive access, demonstrating that its strength is underpinned by competitive advantage rather than monopoly.
Investment in the brand, which lays the foundations for future resilience and growth, is another key component of brand strength in which Aeroflot excels.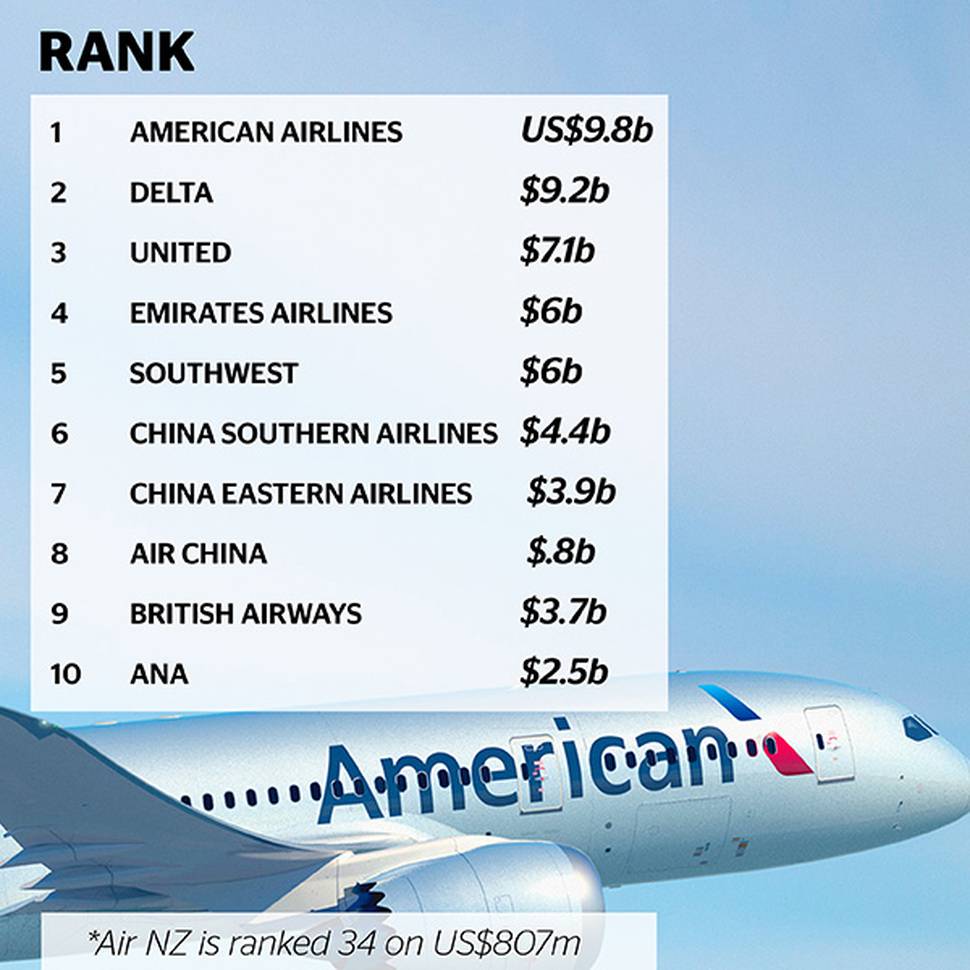 "It has the youngest fleet of any major airline and is investing heavily in marketing promotion, particularly in Asia. This is reinforced by its sponsorship of Manchester United (the world's most valuable football brand), which helps Aeroflot reach a vast audience across East Asia in particular. The approach is clearly paying off."
In the 1970s the airline had a bad safety record but last year AirlineRatings.com gave it a maximum seven stars, based partly on safety.
The Russian airline has been involved in just one fatal accident in the past 20 years.
Chief executive of Aeroflot Vitaly Saveliev said the recognition reflected not just their 93-year legacy as the number one carrier in the world's biggest country, but good service, a young fleet and marketing efforts.
Aeroflot has a fleet of 190 aircraft including Airbus A330s, A320s, Boeing 777s, 737s and Russian-made Sukhois.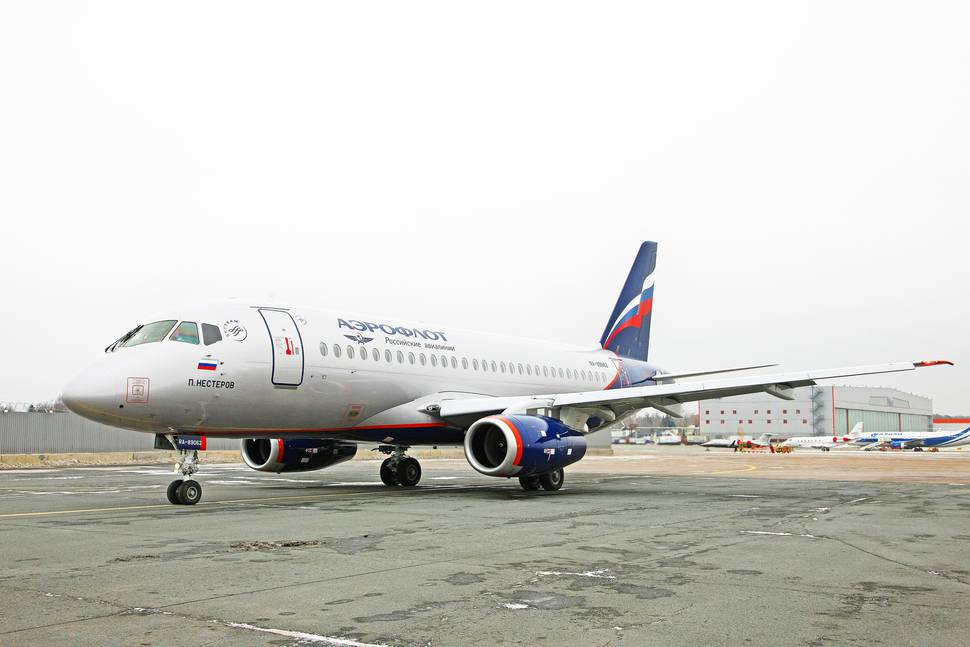 The top three most valuable airline brands are now all from the United States.
Brand Finance said for the last five years Emirates had held the title of world's most valuable airline brand, but 2017 sees a dramatic shift.
Last year, Emirates' half-year profits plunged 75 per cent. The lower oil price might have been expected to help all airlines, however it has worked against the Gulf carriers, reducing demand from their home region.
Brand Finance said the lower oil price had also levelled the playing field for international rivals, leading to increased competition, driving down fares.
"The discount rate applied to all Gulf airlines has increased in tandem with this less favourable environment, reducing long-term value. Finally, the strength of the dollar has increased operating costs and also had a negative FX impact on all non-US domiciled brands."
The discount rate applied to all Gulf airlines has increased in tandem with this less favourable environment, reducing long-term value.

SHARE THIS QUOTE:
As a consequence, Emirates' brand value was down 21 per cent to US$6.1 billion, Etihad's value is flat (staying at US$1.56bn) while Qatar Airways has been most strongly affected, with brand value falling 38 per cent last year to US$2.16bn.
Despite these falls in brand value, brand strength has not been affected. Etihad and Qatar Airways retain their AA and AA+ brand ratings, while Emirates continues to challenge for the title of world's strongest airline brand, with an AAA rating.
The average year-to-year growth rate of the seven US brands in the table is 68 per cent, with the challenges the Gulf carriers have faced having been to the advantage of America's major airlines.
Every year Brand Finance values the brands of thousands of the world's biggest companies.
Brands are first evaluated to determine their power and strength (based on factors such as marketing investment, familiarity, loyalty, staff satisfaction and corporate reputation), and given a corresponding letter grade up to AAA+.
Brand strength is used to determine what proportion of a business's revenue is contributed by the brand, which is projected into perpetuity to determine the brand's value.