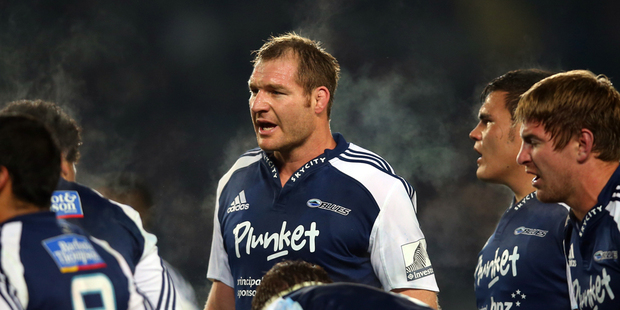 Each day this week nzherald.co.nz marks the New Zealand Super Rugby franchises following the Super 15 season. Today: Wynne Gray rates the Blues.
Season record
(6-10, 3rd in NZC, 10th overall.
Failed to kick on from the mid-series mark and ended with six straight losses. Tough lessons for a young squad with a lack of depth but much more resolve than previous limp campaign.
1. Best result
Defeated the Crusaders 34-15 in round two. Played some great rugby that night and caught the visitors cold. Showcased some of the bright young things who caught the All Black selectors' attention.
2. Worst result
Lost 38-28 to the Highlanders. All over by halftime as the hosts had a four tries to one lead with soft defence and inattention choking the Blues. Came back with a quartet of touchdowns but lame start hammered them.
3. Best player
Luke Braid has a warrior gene, the sort the Blues need next season from a new captain. Relentless, accurate and selfless-give him the job now JK. A natural fit who needs more help from his tight five.
4. Biggest flop.
Liaki Moli never got to fire. In a squad needing total impact from its locks, Moli flunked. His report card would have read indisciplined and inaccurate, needs a big ITM Cup to redeem himself.
5. 2014 prospects
Need some big signings particularly in the forwards. Benji will be a big commercial signature but the Blues need some heavy crunch up front to let the youngsters deliver. Piutau to centre is okay but who goes to fullback. Even bigger test for the coaching quartet.
Other reports:
Hurricanes - C
Highlanders - D