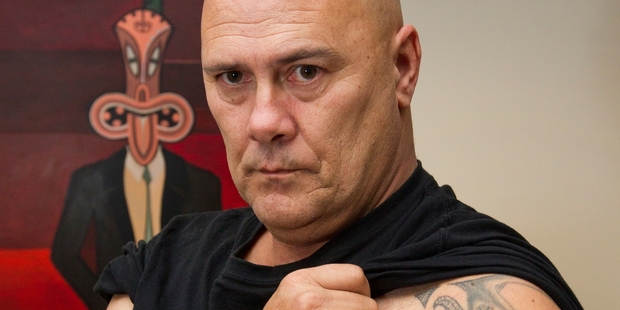 Retiring National MP Tau Henare says he will leave Parliament with no regrets.
But he did appear to have one nagging thought yesterday, referring to an infamous fist-fight with Labour MP Trevor Mallard: "I should have hit him first."
The punch-up outside the debating chamber in 2007 was a blot on a colourful 15 years in Parliament, first as a New Zealand First MP then a National MP after a six-year hiatus.
Mr Mallard appeared to have softened on his long-running feud with the National list MP, which has often extended to Twitter.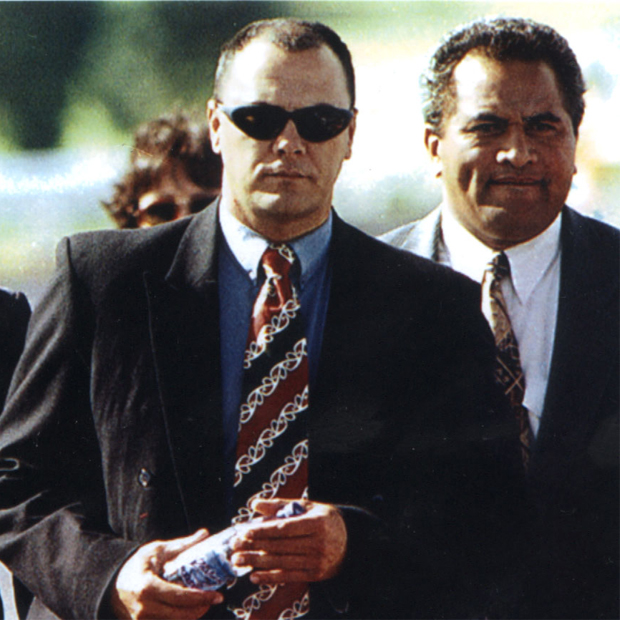 Tau Henare, famed for his Dirty Dog sunglasses, with Tuku Morgan in 1997.
He said: "I think it's regrettable that [National] chose people of lesser talent to be ministers and I think if they'd treated him properly then he could well have stayed on."
But his former boss, New Zealand First leader Winston Peters, remained frosty. Mr Henare, 53, said he "doffed his hat" to Mr Peters for giving him his start in politics. Asked to respond yesterday, Mr Peters said: "So he should." The two MPs fell out when New Zealand First split due to strains of a coalition with National in 1998.
The self-described Minister of Twitter announced his resignation on the social media site yesterday morning, before informing his caucus colleagues.
Despite three terms with National, Mr Henare told media he was not expecting a high list placing. He said a ministerial portfolio would have persuaded him to stay. He had made a failed bid for Speaker last year after Lockwood Smith's retirement, which he admitted yesterday was "over the top".
Mr Henare dismissed suggestions he had been encouraged to leave, saying he would have "gone kicking and screaming" if he was pushed.
Prime Minister John Key said: "In the 2011 campaign he went down in the rankings and he said at the time that he took that as a message from the National list ranking committee that he probably had one more term left in him."
Mr Henare, a former Minister of Maori Affairs and present chair of the Maori Affairs Committee, said he had no immediate plans after politics.
"I'm looking forward to it. I'm happy, I feel really at ease with myself and ... it's been a humbling experience but it's also been a hell of a lot of fun."
He first entered politics 21 years ago in the Northern Maori seat for New Zealand First. He lost his seat in the 1999 election but returned to Parliament as a National list MP in 2005.
The biggest change in his time in Parliament was the increase in Maori representation. "When I came in in 1993, there was less than a handful. Now everybody's got one."
Tau Henare:
Highs and lows
• Elected in Northern Maori seat for NZ First, 1993.
• Made Maori Affairs Minister in National coalition, 1996.
• Dumped as deputy leader from NZ First, 1998, failed to get re-elected as a Mauri Pacific candidate, 1999.
• Re-enters Parliament as National list MP, 2005.
• Punch-up with Labour's Trevor Mallard outside debating chamber, 2007.
• Failed bid to become Speaker, 2012.