A mum and her partner have been arrested after their 3-year-old girl handed a police officer a bag of drugs during a routine road check.
Police in New York stopped Scott Hill and Megan Karl in their 2000 Saturn after spotting that their young child was not properly secured in the back seat.
But as police were running their checks, the toddler stunned officers when she reached under the seat and pulled out a bag of drugs, opening it before handing it to the police officer.
"The little girl reached under the front seat and retrieved a zippered pouch," police said in a release. "She opened it and held it up so the trooper could see the contents."
According to police, the bag was filled with marijuana and a pipe.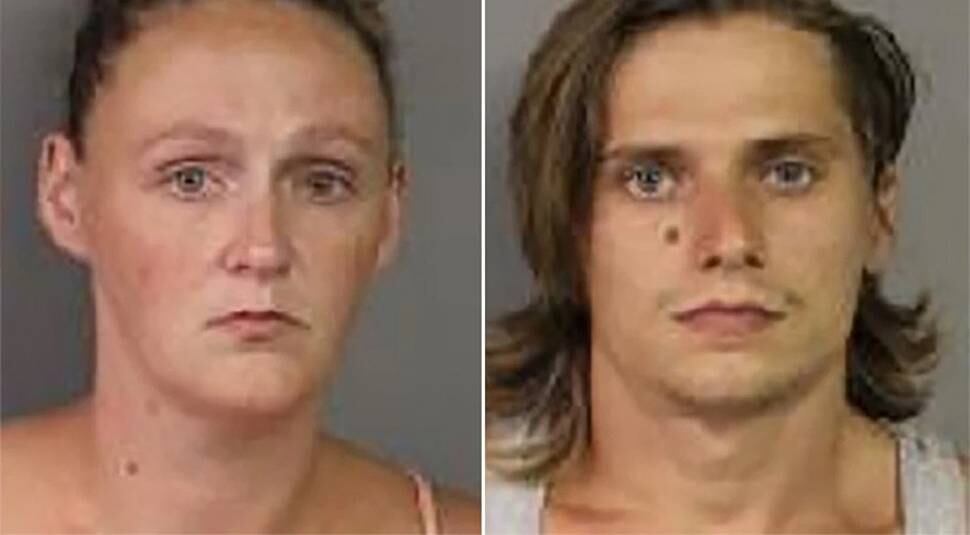 Police could also smell burning marijuana coming from inside the car.
The driver was found with an ashtray containing the butt ends of several marijuana cigarettes.
The incident happened in New York on Thursday.
Both adults were arrested for endangering the welfare of a child. The little girl was turned over to relatives, and Child Protective Services was notified.