A Chinese man's plans for his 'sick day' was ruined by police when his own wife mistook him for a burglar hiding in their wardrobe at home.
The woman, identified by her surname Li, said she left home on Tuesday to take her children to school and expected her husband to leave for work after.
However, when she returned to her flat at about 11am, Ms Li was surprised to find the door locked from the inside. She also heard noises coming from the flat, prompting her to alert police.
Video footage of the incident in Hanzhou city, east China's Zhejiang province shows police searching the bedroom for any suspicious persons, the MailOnline reported.
In the clip released by Hangzhou Daily, officers opened the wardrobe to find a man crouching inside the small space.
"Get out! Get out!" the officer was heard yelling, ready to arrest the man.
"Oh... I'm so sorry - it seems I've made a mistake," Ms Li told police, clearly embarrassed.
"This is my husband," she said.
The man turned out to be none other than her own husband, Mr Ding.
He had apparently lied to his wife and said he had gone to work. In fact, he had taken sick leave so that he could play video games at home all day.
Mr Ding did not expect his wife to return to the flat so soon and so he hid in the closet, afraid that Ms Li would scold him for being lazy, according to the report.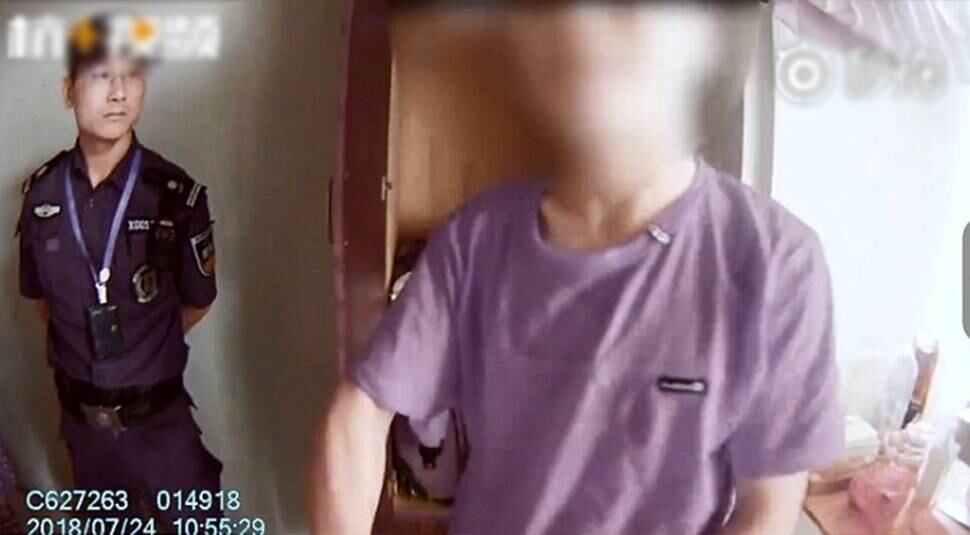 "What? Are you really married? Show me your marriage certificate," a bewildered officer said.
After a lot of confusion, the police officers left the flat and warned the couple not to file any more spurious crime reports.