Warning: Distressing content.
Jade McDonald's life was forever changed in February last year, when her ex-partner forced her to drive into oncoming traffic during a violent argument in Brisbane.
The car crash was the culmination of two long years of brutal domestic violence. Through that time, 23-year-old McDonald was beaten, choked and spat on daily by Douglas Deacon, her now ex-boyfriend.
She survived the car crash but was left with horrific injuries, including 17 broken bones, including shattered ankles, broken ribs, femur and wrist.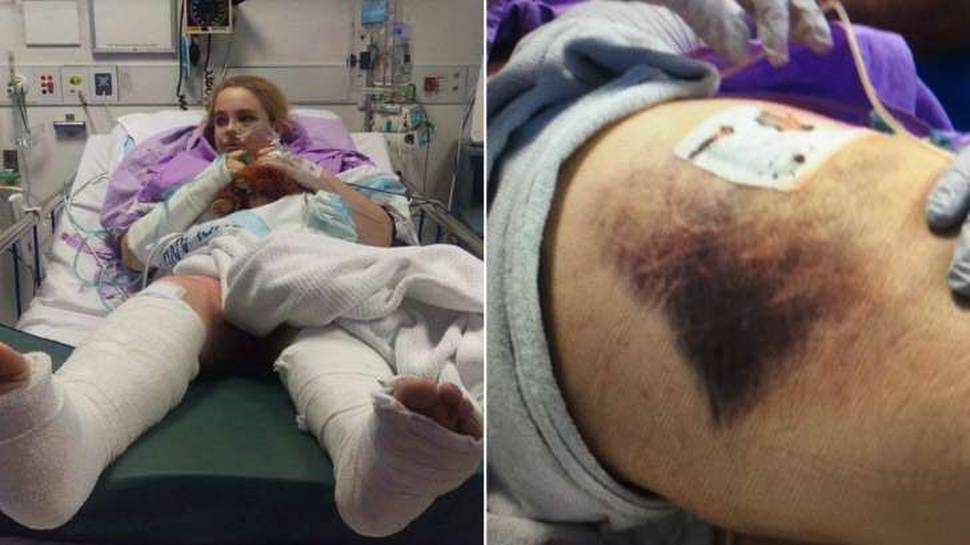 She has had many operations and is now on the long road to recovery, learning to walk again.
But Deacon's anger has not subsided.
As McDonald lay in hospital the day after the crash, Deacon discharged himself and told the nurses: "Tell Jade I'm going to kill her next time I see her."
Despite receiving a five-year sentence, Deacon will be eligible for parole in October.
McDonald, who spent three months in hospital and three months in rehab and is still unable to work, is terrified.
"I'm angry, I'm scared… I don't think five years is enough for him, because I'm probably not going to be better in five years," she told 9News on Monday.
"My whole life is different now. It's changed. I'll be in pain for the rest of my life."
McDonald tried to end the relationship about a month before the crash but Deacon's threats stopped her from leaving.
"He would threaten me and threaten [my friends and family] that if I was to tell anyone that he would do stuff to them and make me watch," she said.
That fateful night, she picked him up from his mother's house in northern Brisbane. She could tell he'd had too much to drink.
"I could feel his breath on my ear and I could feel his spit hitting my cheeks ... He started grabbing my hair and he pulled my head down and smacked it into the gear stick," she recalled.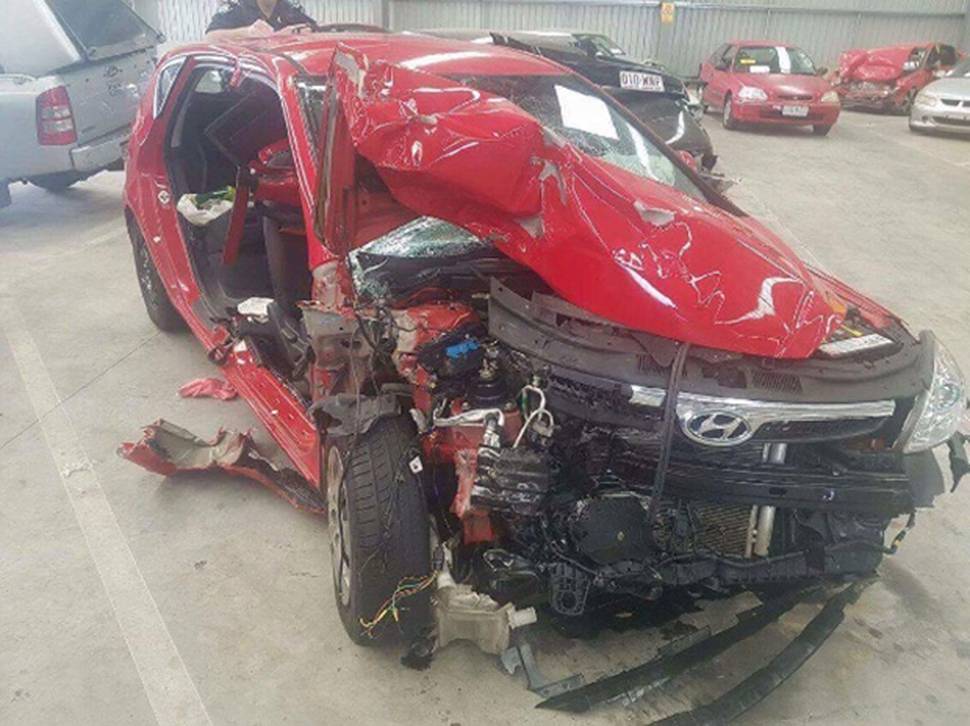 The violence escalated when Deacon grabbed the steering wheel and slammed the pair into oncoming traffic.
McDonald still requires weekly psychologist and physiotherapy sessions.
Her ankles and wrist are held together by steel plates and pins and a steel rod may stay permanently embedded in her thigh. She says she knows she'll be in pain forever.