Long before she married Trump Jr, Vanessa Trump spent her high school days roaming the streets of New York with her first love, gang member Valentin Rivera.
He is now speaking to Page Six in an interview where he claims that Vanessa would drive him to Latin King meetings and even take him on drug runs with a gun in her trunk.
The pair began to grow apart after Rivera returned from a 16-month prison sentence and then split after it was reported that Vanessa had been seen getting close to actor Leonardo DiCaprio, according to the Daily Mail.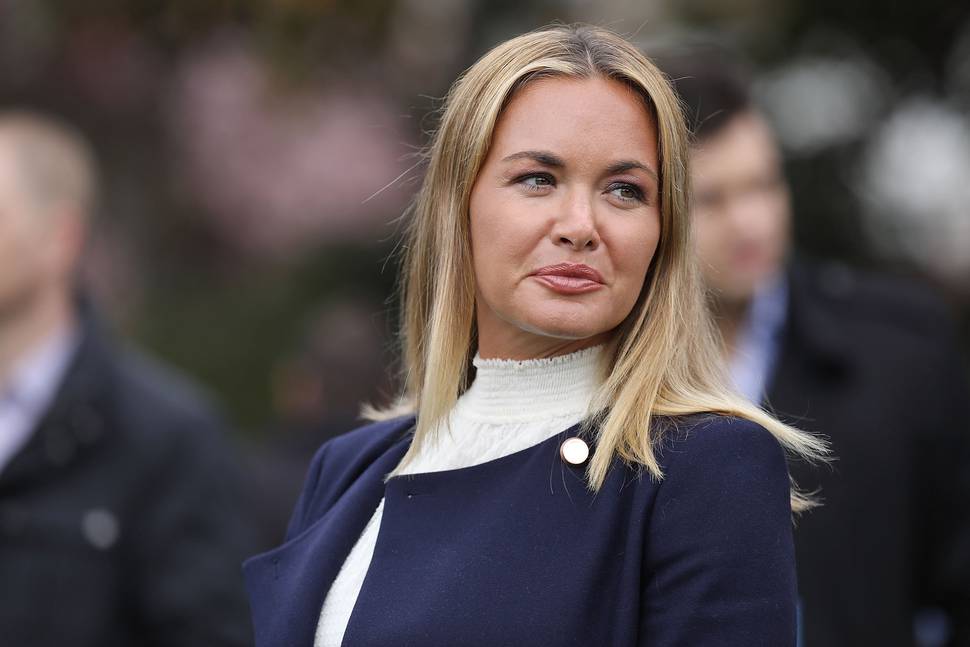 A representative for Vanessa did not respond to requests for comment.
Rivera, who would go on to serve time for negligent homicide after accidentally shooting a friend dead, said he thought about retaliating against DiCaprio at the time.
Rivera said that he and Vanessa first met when they were just kids and attended the same public school in Manhattan's Upper East Side.
Vanessa Haydon lived with her mother and stepfather Charles, while Rivera lived in a nearby building where his father worked as the super.
"We was in the carnival in the school and I hit her with a water balloon, and she told on me. I went to the principal's office," explained Rivera.
"Then we parted ways until a couple of years later."
Rivera went away during part of that time to a juvenile facility, but once back in Manhattan he and Vanessa began their five-year romance.
By that time she was enrolled at the private Dwight School, where she played tennis and was voted Most likely to get Divorced and Most Likely to Appear on Ricki Lake.
"She was fascinated. We were kids. She liked the street life at the time," said Rivera.
"She liked that type of environment — being around gang members and stuff."
Things fizzled out however and ended with the DiCaprio affair.
A few years later Vanessa was engaged to be married to Donald Trump Jr.
The mother-of-five, 40, filed divorce papers in Manhattan Supreme Court back in November after 12 years of marriage.
That source added that Vanessa listed the divorce as uncontested, meaning that she is not asking for full custody of the children at this time and that Donald Jr does not object to the filing.
"After 12 years of marriage, we have decided to go our separate ways," the pair said in a joint statement.
"We will always have tremendous respect for each other and our families. We have five beautiful children together and they remain our top priority. We ask for your privacy during this time."
Page Six reported shortly before the pair filed for divorce that Don Jr's behavior on social media had caused problems in his relationship with Vanessa.
Don Jr liked tweets which made controversial and false statements about the victims of the Parkland shooting, including one that suggested there was a link between anti-depressants and the murderers responsible for mass casualty attacks.
He also liked a tweet that said 17-year-old David Hogg, one of the young students who is leading the call for gun reform, was just 'running cover' for his father, a former FBI agent.
Vanessa responded to that report by liking a number of tweets posted by her estranged husband and other members of his family.
Some are also now wondering if Vanessa could be called to testify against her estranged husband should he be indicted in the Russia probe.
"In theory, Vanessa could talk about what Donald Trump Jr knew about the Russia investigation if spousal privilege doesn't apply, but that would take the divorce into a dark place," said Joshua Forman, a celebrity divorce attorney at Partner at Chemtob, Moss & Forman.
"However, she may have signed a prenuptial agreement with a confidentiality clause and would thus be precluded from speaking during or after marriage."
He went on to explain: "If there isn't a confidentiality clause and there isn't a prenup in place, then once the divorce is complete, she could if allowable by the law in the jurisdiction she is called to testify in be compelled to testify."
It was reported that sources close to the pair had said that the two were leading separate lives, and had been for some time.
"The problems have been there for a long time, the couple had hoped to stay together during the president's time in office, but it is getting harder to resolve their issues," said one source to page Six.
"He's never there."
The two have been spotted together less and less in recent months, and spent almost no time with one another over the holidays at Mar-a-Lago.