A two-year-old boy has been rushed to hospital after his kidney transplant from his father - his only viable match - was refused because his dad had violated his probation.
Anthony Dickerson, of Gwinnet County, Georgia, is a 100 percent match for his son, AJ, who was born prematurely without functioning kidneys.
But Emory Hospital decided to delay his transplant surgery, scheduled for October 3, and is "reassessing" the planned transplant after it was learned that Dickerson was arrested in September for possessing a weapon, according to WXIA-TV.
This morning, AJ was rushed to the emergency room, the MailOnline reported.
An attorney for the family, Mawuli Davis, is expected to make an announcement about the case later today.
AJ's mother Carmellia Burgess said her son had been "fighting for his life since the day he came into this world."
The hospital said they will reassess the treatment which may be rescheduled for January.
But the boy's family fear it could be too late for AJ, who suffered a stroke a couple of months ago as a result of his condition.
The parents now say that the hospital is punishing AJ because of the actions of his father.
Dickerson was arrested last month by authorities in Gwinnett County.
The arrest took place on September 28, just before the scheduled transplant, according to CBS 46 TV.
Dickerson, 26, has had numerous run-ins with the law, according to the Atlanta Journal-Constitution.
He has been in and out of jail on numerous misdemeanor theft charges and a first-degree forgery charge since 2011, records show.
Earlier this month, Dickerson was freed on a $2,600 bond after he allegedly fled a police officer.
He was also charged with possession of a firearm or knife during the commission of attempted felonies.
After his release, he was prepared to undergo surgery to donate a kidney to his son. But the hospital changed plans.
After Dickerson was released by police, the hospital told him that it first wanted to see evidence he was complying with the terms of his parole before going ahead with the transplant.
The transplant became more urgent a couple of months ago after AJ suffered a stroke.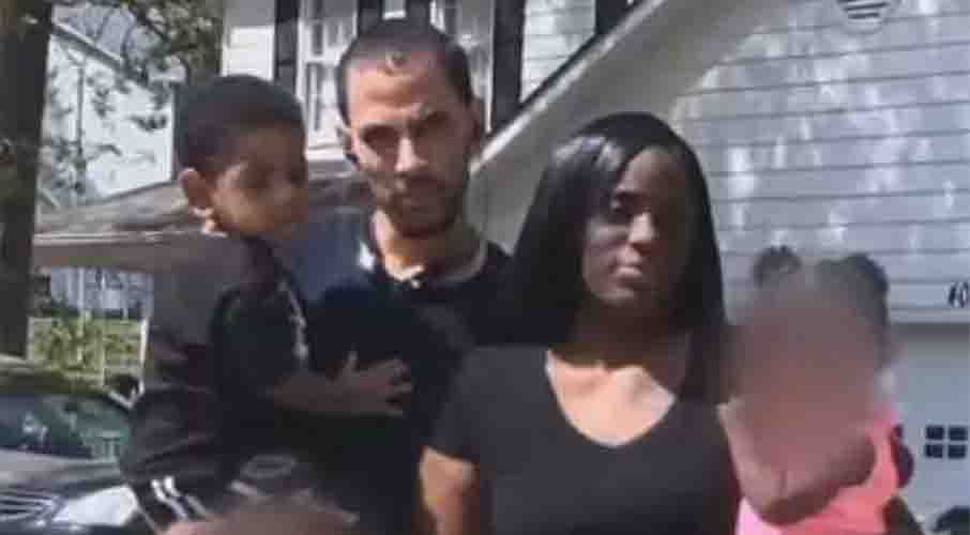 The parents now say that the hospital is punishing AJ because of the actions of his father.
"What do he got to do with the mistakes I made? Nothing," Dickerson said.
"It's about my son," the boy's mother, Carmella Burgess, told WXIA-TV.
"He's been through a lot. It's like we've been waiting on this. And Dad making a mistake shouldn't affect what he wants to do with our son."
"They're making this about Dad,' she said. "It's about our 2-year-old son."
The hospital told the couple it would not proceed with the transplant before Dickerson showed he was in compliance with the terms of his parole.
"The Living Donor Transplant Team at Emory has asked Mr. Dickerson for evidence of compliance from his parole officer for the next three months," the hospital wrote in a letter to the couple.
"We will re-evaluate Mr. Dickerson in January 2018 after receipt of his completed documentation."
January might be too late to save AJ, according to his mother.
The boy, who weighs just 11kgs, also needs bladder surgery. Burgess said that his life is in danger.
When contacted, the hospital said it would not comment on this specific case, though it did outline its policies regarding organ donors.
"Guidelines for organ transplantation are designed to maximize the chance of success for organ recipients and minimize the risk for living donors," the hospital said.
The couple now says their only other option is to get on the kidney transplant wait list.