America is in a state of crisis.
Smoke filled the sky and ash rained down across Los Angeles on Sunday sending thousands fleeing homes across the US West during a blistering holiday weekend heatwave.
A state of emergency has been issued in Los Angeles after the largest fire in the city's history burned for a third day in a row. According to Fire Chief of the Los Angeles Fire Department Chief Terrazas, it is the largest fire by acreage the city has ever seen.
San Francisco residents, meanwhile, stifled under a third day of a heatwave which set a heat record on Saturday of 38C.
It comes amid a United States in chaos from natural disasters, after Hurricane Harvey slammed into Texas on August 25 as a Category 4 hurricane, bringing the worst flooding to Houston and surrounding areas. It has been blamed for at least 44 deaths.
Meanwhile the out of control blaze started last Friday near Burbank, home to Walt Disney and Warner Bros Studios, and ripped through the La Tuna Canyon Park area of the Verdugo Mountains, a small, rugged mountain range in southern California.
It has since burned more than 5895 acres of land, transforming Los Angeles into a post Armageddon-like land.
Overnight, California Governor Jerry Brown issued a state of emergency for Los Angeles County. It joins Louisiana, which President Trump declared last week was in a state of emergency after Tropical Storm Harvey drenched the devastated region.
The wildfire is so powerful that more than 1000 firefighters, 206 fire engines and nine helicopters are currently battling the blaze.
"The La Tuna Canyon Fire is an emergency that requires all available resources to protect our residents and keep our homes and other structures out of harm's way," Los Angeles Mayor Eric Garcetti told CNN.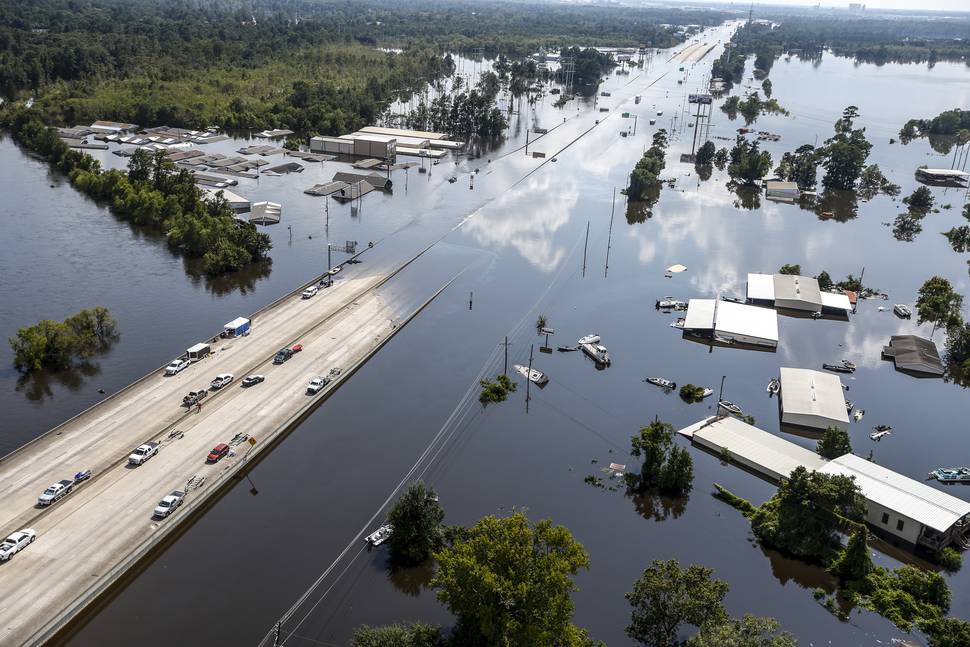 "We do not have this fire contained."
The temperature at Los Angeles International Airport reached 97 degrees Fahrenheit (36 degrees celsius) Sunday, topping the previous mark of 92 (33 celsius), set in 1982.
Records were also set in parts of Ventura and Santa Barbara counties, where the temperature hit 101 degrees (38 celsius).