Syria's First Lady Asma al-Assad has weighed in on the US air strikes, calling them the "unjust aggression" of a shortsighted country.
The wife of brutal dictator Bashar al-Assad posted an official statement on her Instagram page calling the air strikes an act of "excessive and unjust aggression", reported news.com.au.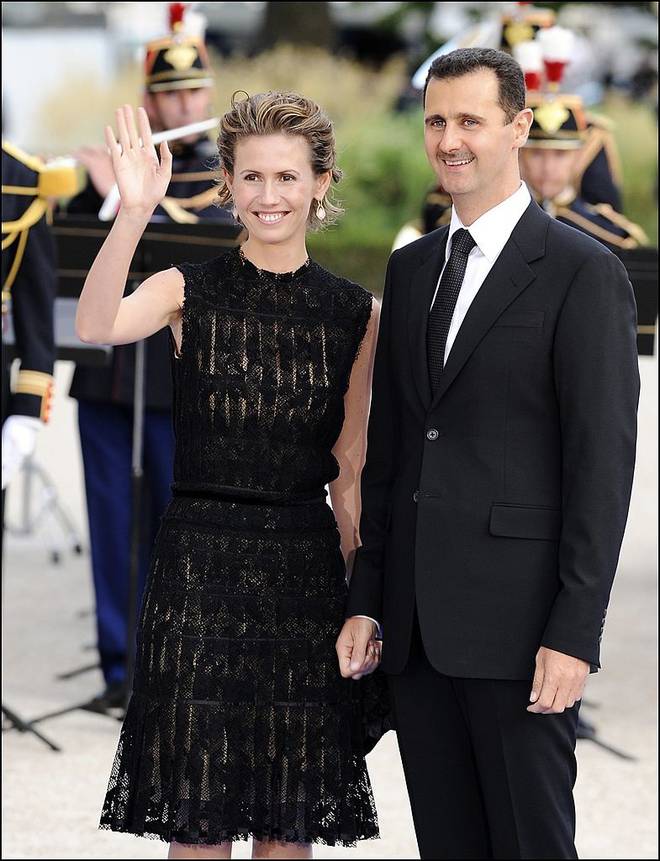 "The presidency of the Syrian Arab Republic affirms that what America has done is an irresponsible act that only reflects a short-sightedness, a narrow horizon, a political and military blindness to reality, and a naive pursuit of a frenzied false propaganda campaign that fuelled the regime's arrogance," she said.
She said the attack had "increased Syria's determination to hit these terrorist agents" and "crush them" inside the Syrian territory.
The British-born privately educated woman once dubbed the "first lady of hell" has been roundly criticised for sitting at the helm of an authoritarian regime that attacks its own children with chemical weapons and barrel bombs.
Her Instagram account features shots of her charity work with little reference to the daily atrocities being carried out in the country.
In a rare interview late last year, she said she has turned down offers of asylum for herself and her children if she were to leave the country.
The former investment banker who was privately educated in the UK said the "stupid" deals were an attempt to "undermine" her husband.
First look at hangars damaged and Syrian Air Force Shayrat Airbase, Homs Countryside after being targeted by US Tomahawk missiles this morning. Twitter / @MmaGreen
"I've been here since the beginning and I never thought of being anywhere else at all," she told Russia 24 in her first interview in eight years.
"Yes I was offered the opportunity to leave Syria or rather to run from Syria. These offers included guarantees of safety and protection for my children and even financial security.
"It doesn't take a genius to know what these people were really after. It was a deliberate attempt to shatter people's confidence in their president."
Syrian state media said US air strikes killed nine people including four children.
Russian military drone footage of the Sharyat Airfield following the US missile strike