Donald Trump has been slammed in a stinging editorial which has accused him of eroding public trust and having a lack of respect for the truth.
The editorial published overnight in the Wall Street Journal also criticises Mr Trump for refusing to back down on his unproven claims that Barack Obama ordered the wire-tapping of Trump Tower.
While it was published on the same day that President Trump was somewhat vindicated in the wire tapping claims (with news that some of the President's personal communication had been caught up in "incidental" surveillance), it points out the regularity of the President's outlandish claims.
It said Mr Trump had already caused damage to his Presidency "with his seemingly endless stream of exaggerations, evidence-free accusations, implausible denials and other falsehoods" while also taking aim at his low approval rating.
"Two months into his Presidency, Gallup has Mr Trump's approval rating at 39 per cent," the editorial reads.
"No doubt Mr Trump considers that fake news, but if he doesn't show more respect for the truth most Americans may conclude he's a fake President."
The editorial also reads that this should be a good week for the President with his Supreme Court nominee and the progress of healthcare reform on Capitol Hill, however it's been dominated by "the news that he was repudiated by his own FBI director."
"He has offered no evidence for his claim, and a parade of intelligence officials, senior Republicans and Democrats have since said they have seen no such evidence," it goes on to read.
"Yet the President clings to his assertion like a drunk to an empty gin bottle, rolling out his press spokesman to make more dubious claims."
The conservative-leaning journal, which is owned by Rupert Murdoch, was critical of Mr Trump during last year's election campaign.
However this editorial is particularly stinging.
The piece also criticises the President for being his own worst enemy and goes on to say how he only survived his "many false claims" as a Presidential candidate because "his core supporters treated it as mere hyperbole" and his opponent was seen as untrustworthy.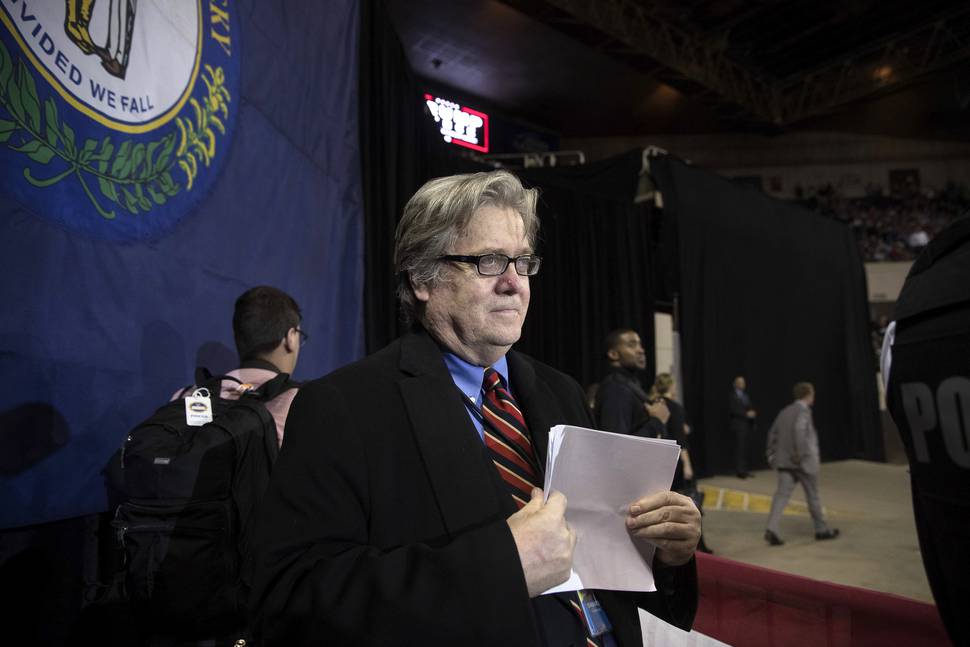 It goes on to tell the President he needs to earn the full support of his party which is currently divided over the proposed healthcare law to replace Obamacare.
Congress is due to vote on the bill tomorrow with some speculating it won't pass.
The editorial follows another critical piece in the Washington Post where opinion writer Michael Gerson writes that the American presidency is shrinking before the world's eyes.
Gerson goes on to say how every administration has its shake-out period but "this assumes an ability to admit and learn from its mistakes".
He also takes aim at Mr Trump's temperament saying he's "inexperienced, uninformed, easily provoked and supremely confident in his own judgment" while reflecting on how it makes the US look in the eyes of the rest of the world.
"Foreigners see a Darwinian, nationalist framework for American foreign policy; a diminished commitment to global engagement; a brewing scandal that could distract and cripple the administration; and a president who often conducts his affairs with peevish ignorance," he writes.
Both editorials come amid a tough few days for the President with two senior US politicians warning Mr Trump's term in office could be cut much shorter than anyone thinks.
California congresswoman Maxine Waters tweeted "get ready for impeachment" a day after it was revealed that the Federal Bureau of Investigation was looking into whether Russia helped Mr Trump win last year's election.
Fellow Trump critic and Democrat Dianne Feinstein also suggested that Mr Trump may bring his own presidency to an end.
The Democratic Californian senator hinted last week that she knows more than she can say "right now" but believed the President was going to "get himself out of office soon".