CCTV footage has emerged showing the terrifying moment a suspected Islamic extremist grabbed a female soldier from behind at Paris' Orly airport before wrestling her gun from her.
Security footage of Saturday's attack shows the man grabbing the soldier around the shoulders after dropping a shopping bag, as her companion patrols slightly ahead.
The attacker, Ziyed Ben Belgacem, was shot dead within three minutes during the ensuing standoff with the companion and another soldier, the Daily Mail reports.
The incident caused panic and shut down the French capital's second-biggest airport.
The footage, obtained by AP, shows the a 39-year-old Frenchman trying to wrestle away the first soldier's gun, but he was killed before he could fire the weapon.
Although Ben Belgacem held on to the soldier for an extended period of time, it took a few minutes for other airport goers to notice what was happening.
No one else was injured in the incident.
Authorities say Belgacem had a long criminal record of drug and robbery offences, and a terrorist inquiry has been launched into his death.
Ben Belgacem was last released from prison in November.
But his father - whose first name has not been released - told Europe 1 radio station that Ben Belgacem was not a practising Muslim, and had no links to terrorist groups.
"My son was never a terrorist," said the father. "He never attended prayer. He drank. But under the effects of alcohol and cannabis, this is where one ends up."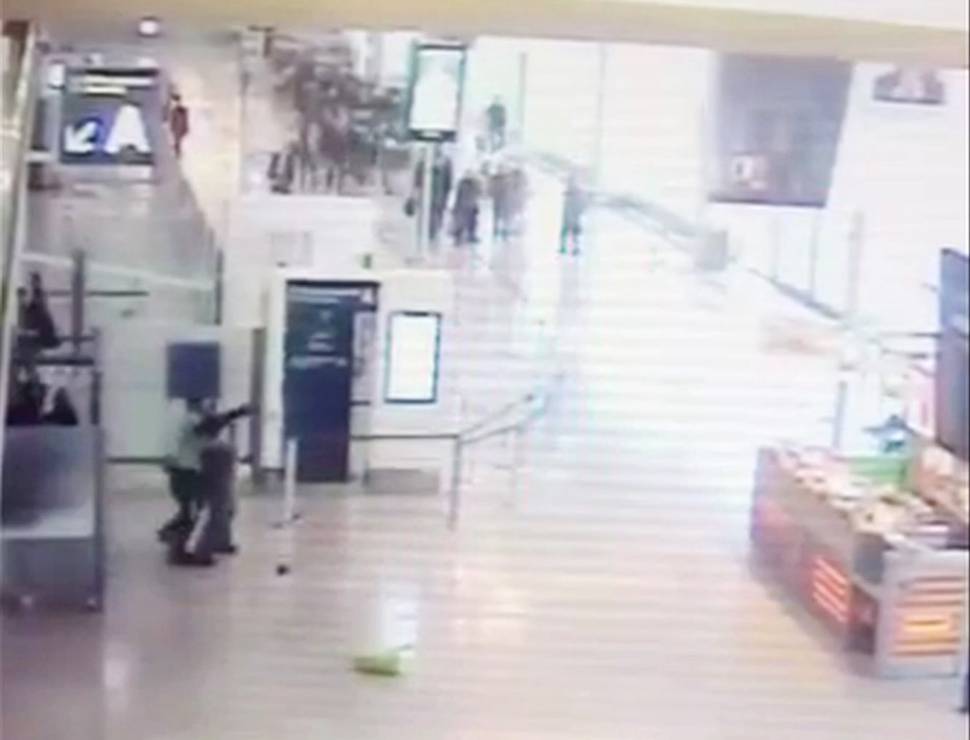 Mr Ben Belgacem said that on the day of his death his son "called me at seven, eight in the morning and said, there you go, dad.
"He was extremely angry, even his mother couldn't understand him. He told me, 'I ask for your forgiveness. I've screwed up with a gendarme'."
Over the weekend it emerged the Ben Belgacem originally launched attacks on a police traffic patrol and a packed bar with a pellet gun.
This meant that he was unable to kill or seriously wound anyone, forcing him to try and steal a soldier's assault rifle.
He was promptly gunned down in an airport terminal on Saturday, on the day that the Duke and Duchess of Cambridge were visiting the French capital.
The revelation follows claims by France's most senior intelligence chief that would-be jihadists are finding it increasingly difficult to find weapons, ammunition and other explosives.
Patrick Calvar, who run the DGSI agency - France's equivalent of MI5 - told a parliamentary committee last month: "Several incidents show us that the candidates for violent action are numerous but that they face logistical problems, especially in acquiring weapons."
Ben Belgacem was thought to be high on drugs and alcohol when he first pointed the 9mm pellet gun at a policewoman who had stopped his Renault Clio in the northern suburbs of Paris.
Lead shot grazed her face, but she was not seriously hurt by a weapon that is at worst associated with eye injuries.
Ben Belgacem also sprayed shots around a bar before hijacking another car but - again - nobody was injured by the pellets.
It was only when he got to Orly - Paris's second major airport - soon after 8am on Saturday that Ben Belgacem tried to get a proper gun off a female soldier before two of her comrades shot him dead.
The Paris prosecutors' office said toxicology tests conducted as part of an autopsy found traces of cocaine and cannabis in the blood of Ben Belgacem.
He also had 0.93 grams of alcohol per litre of blood when he died Saturday, the prosecutors' office said. That is nearly twice the legal limit for driving in France.
An earlier search of Belgacem's home had found several grams of cocaine, the prosecutor said.
Belgacem was born in Paris, according to the prosecutor. French media said his family was of Tunisian origin.
A brother and cousin of Belgacem were also questioned by police and then released on Sunday, the judicial source said.
Ben Belgacem was meant to be reporting to police under bail conditions connected to an armed robbery, and there were fears he had been radicalised in jail.
He had been flagged as having been radicalised during a spell in detention in 2011-2012, Paris prosecutor Francois Molins said.
The Frenchman had been reporting regularly to police under the terms of a provisional release from custody, and did not have the right to leave the country.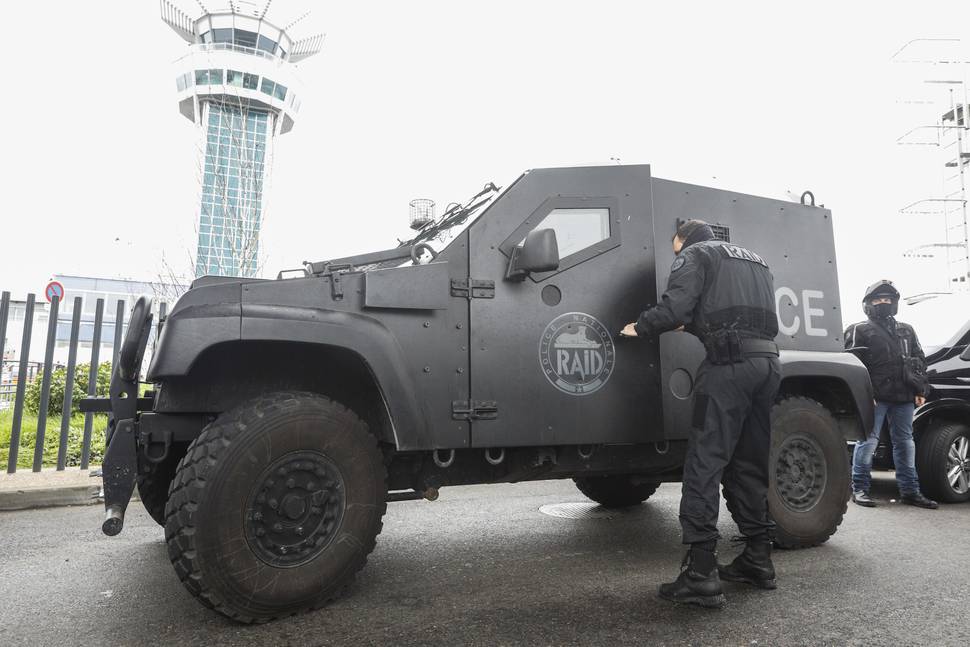 Molins said that according to the soldiers, the attacker yelled: "Put down your weapons! Put your hands on your head! I am here to die for Allah. Whatever happens, there will be deaths."
The last major terrorist attack in France involving guns and explosives was in November 2015, when 130 people died and 368 were injured by Islamic State suicide operatives in Paris.
Since then arms dealers have proved increasingly reluctant to supply would-be terrorists, and there have also been clampdowns on the possession of guns by the French authorities.